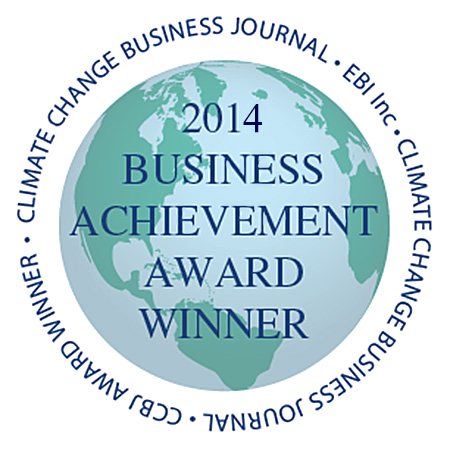 Environmental Business Journal (EBJ) recognizes firms for growth and innovation in 2014
---
MOUNTAIN VIEW, Calif., 10 March 2015 — Locus Technologies announced today that Environmental Business Journal (EBJ), a business research publication which provides high value strategic business intelligence to the environmental industry, granted the company the 2014 award for Information Technology in the environmental and sustainability industry for the ninth time.
Locus was recognized for significant strategic strides in 2014 including entering the water quality management (drinking water supplies and waste water) market; introducing its new Locus Platform (a highly configurable, user-friendly interface to fully meet individual organizations' environmental management needs); and launching Locus Mobile (a field data collection solution that is fully integrated with Locus's flagship Environmental Information Management [EIM] platform). In addition, Locus continues to maintain its leadership position in the commercial nuclear industry by solidifying business with more than 50 percent of all U.S. commercial reactor facilities that use Locus EIM for radionuclides monitoring management.
"Locus continues to influence the industry with its forward-thinking product set and eye for customer needs," said Grant Ferrier, president of Environmental Business International Inc. (EBI), publisher of Environmental Business Journal.
"We are very proud to receive the prestigious EBJ Information Technology award in environmental business for the ninth time. It is a statement of our vision and perseverance to accomplish this level of recognition, especially now as we lead the market by providing robust solutions for the emerging space of cloud and mobile-based environmental information management," said Neno Duplan, President and CEO of Locus Technologies.
The 2014 EBJ awards, hosted by EBI Inc., will be presented at the annual executive retreat called the Environmental Industry Summit XIII in San Diego, Calif. on March 11-13, 2015.