Facilities Management Software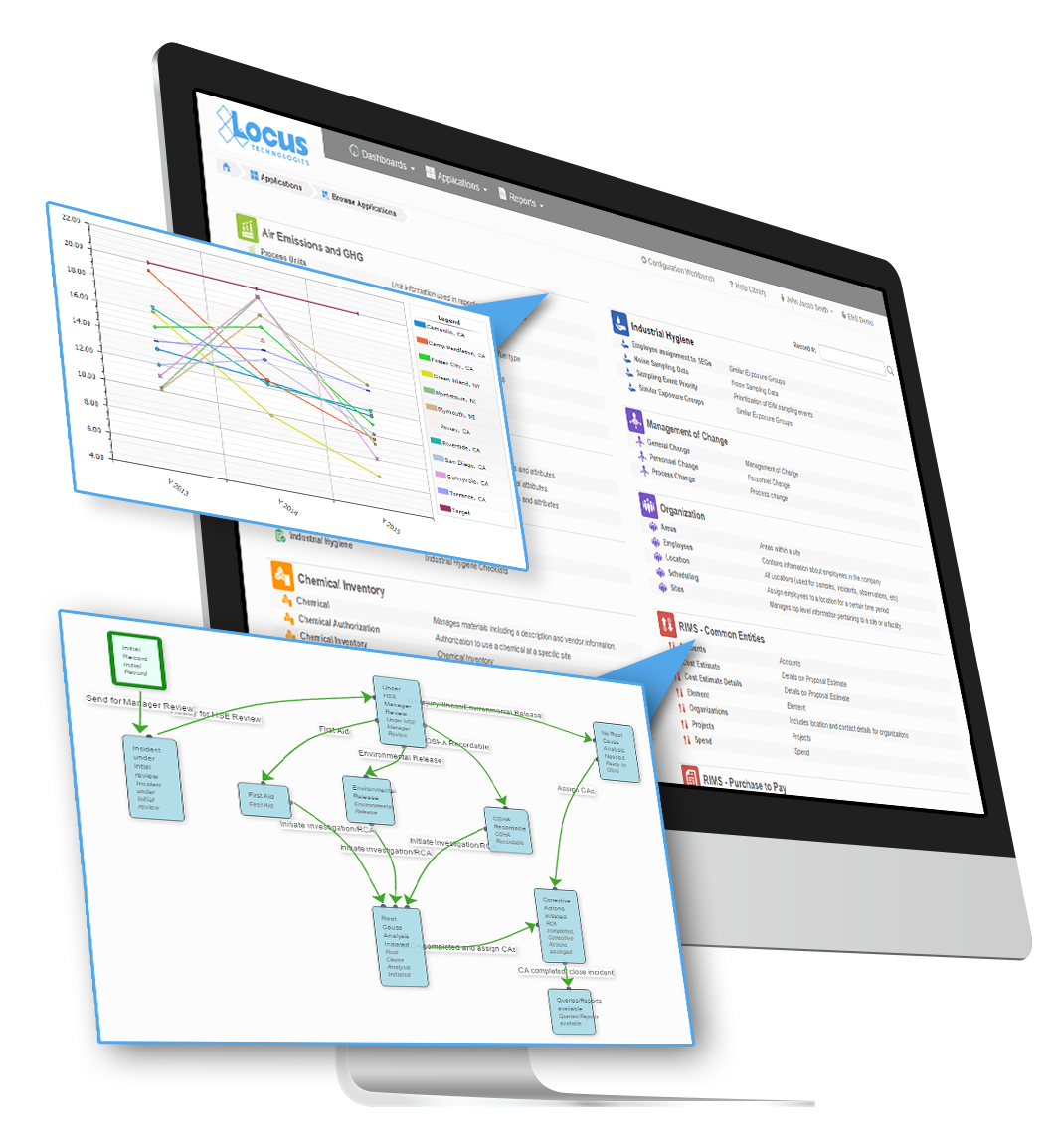 Streamline your workload by collecting, tracking, and managing information in a single mobile-enabled platform.
Locus Facilities and Real Estate Management is a comprehensive cloud software designed to manage a broad enterprise portfolio of real estate property, facilities, assets, and much more—centralizing important company information and increasing efficiency of customer operations.
Increase productivity and reduce operational costs
Improve preventive maintenance
No-code application and no version numbers
Mobile-enabled
Configured to meet your needs with custom dashboards
Integrated document management with LocusDocs
Key features for powerful Facilities Management
Organizations using Locus EHS&S Software
News & resources about Locus EHS&S Software
Request a demo
Send us your contact information and a Locus representative will be in touch to discuss your organization's needs and provide an estimate, or set up a free demo of Locus Platform— our enterprise EHS software.