Credible ESG & EHS Reporting
Streamline your reporting.
Locus provides a single enterprise solution to perform all EHS, ESG, and CSR reporting. Enter your data once and have it available for any regulatory or voluntary report. Why use siloed software systems for EHS when you can use one central platform? Unify and report your water quality, waste, air quality, sustainability, and safety data with Locus EHS software.
Request a demo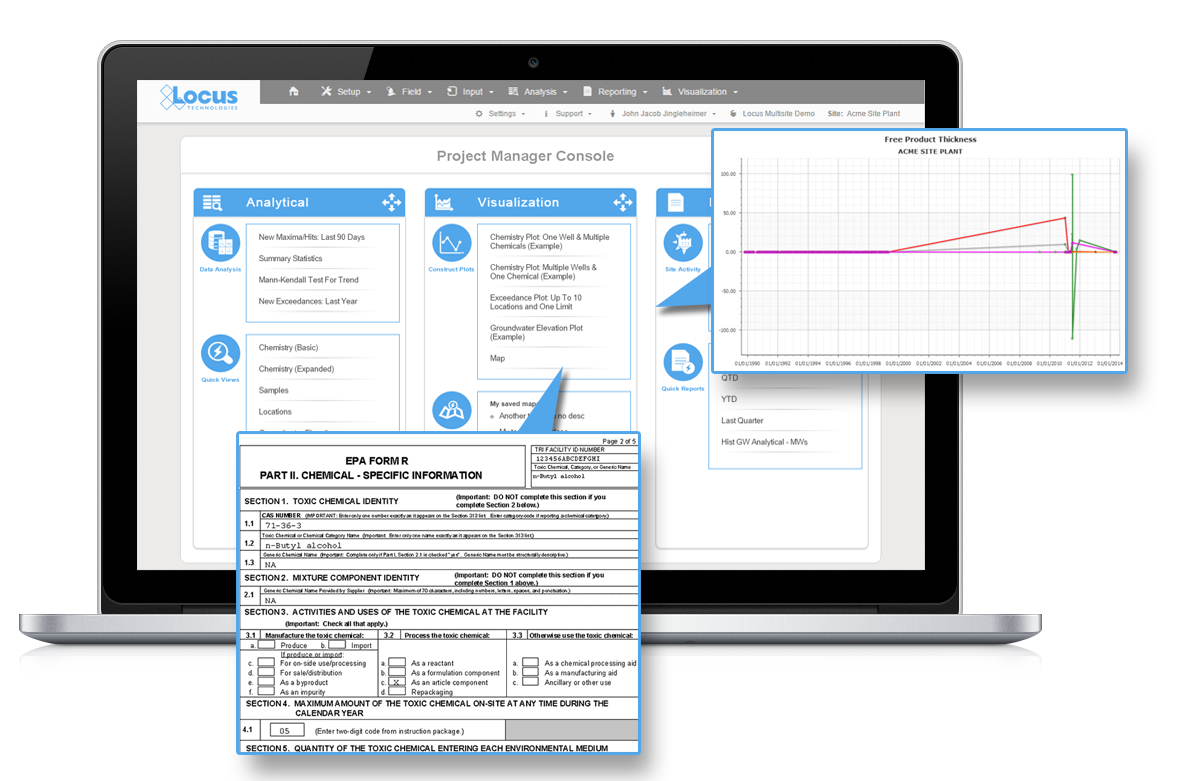 A single platform for easy and accurate reporting on:
Request a demo
Contact Locus and explore the options to streamline your reporting with our range of EHS software solutions.