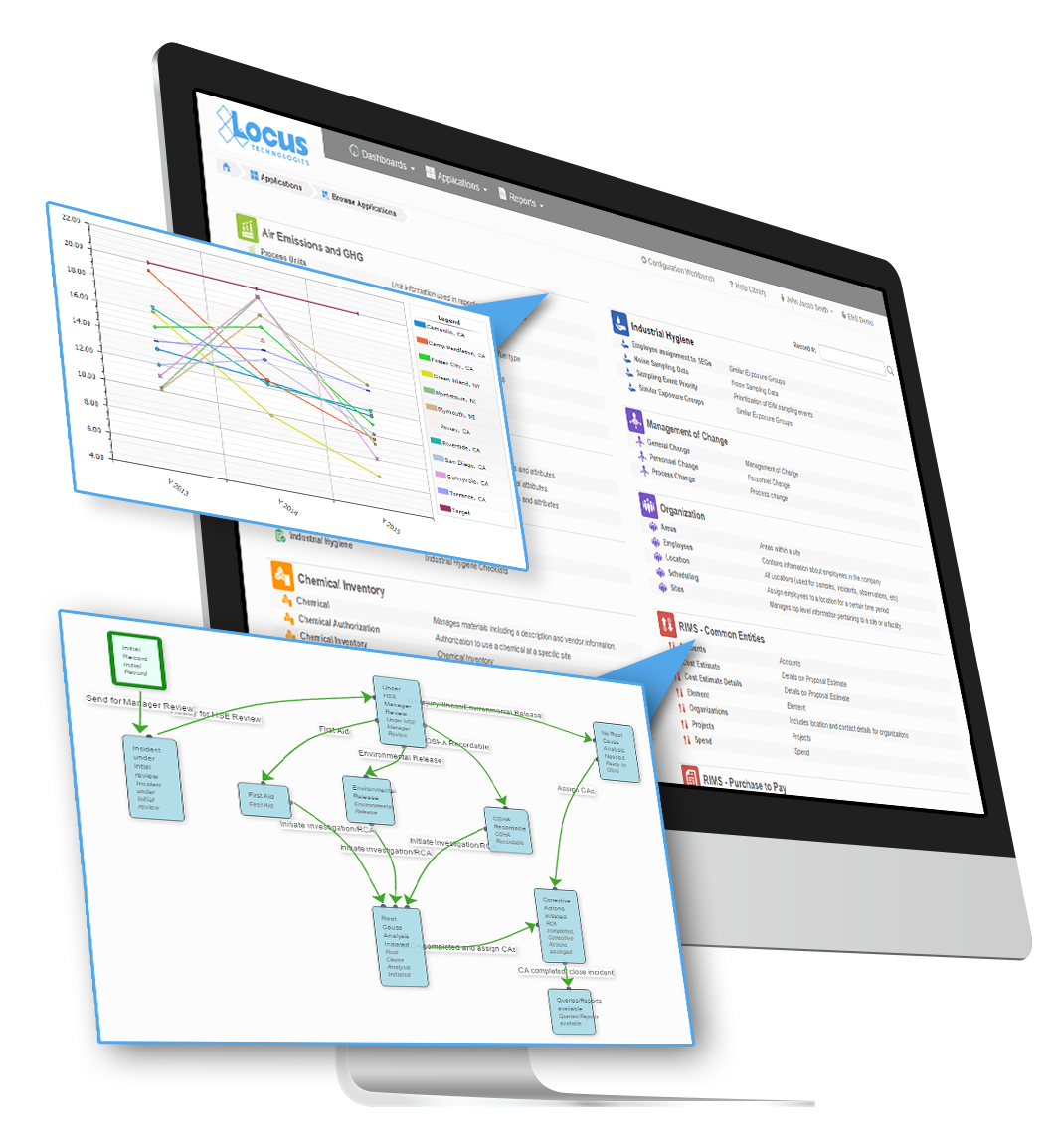 Software that grows with you
As your organization grows, so does the complexity and volume of your EHS compliance data. The web of spreadsheets and ad-hoc in-house databases that once seemed like a reasonable solution becomes impossible to manage— and trying to gather insights from this mess of data is a nightmare.
Locus Platform—our configurable cloud-based EHS software solution for managing EHS and ESG reporting—can save your organization valuable time and resources.
Compliance tracking
Permits (Air/Water/Waste)
Waste management and Chemical inventory
Single-Sign-On (SSO) for secure login
Title V reporting
ESG reporting
Mobile data collection with offline capability including photo support
Incident reporting
Because we know the importance of 100% EHS compliance for your organization's success and reputation.
Locus' cloud EHS software can meet the needs of both large and small enterprises in every industry. As your environmental compliance needs grow, Locus Platform grows with you, meaning you only pay for what you need and use.
Organizations using Locus for EHS Compliance
Request a demo
Send us your contact information and a Locus representative will be in touch to discuss your organization's needs and provide an estimate, or set up a free demo of Locus Platform— our enterprise EHS software.