Air Quality Management Software
Easily manage your air emissions inventory and permit compliance programs.
Streamline your emissions tracking and reporting requirements for programs such as GHG, Fenceline, Title V, and LCFS. Locus Air Quality software is fully integrated with our compliance/asset management and remote sensing systems, making digital transformation a breeze.
Looking for Indoor Air Quality Management?
Locus' vapor intrusion and indoor air management application redefines how companies organize, manage, and report their indoor air and vapor intrusion data. Learn More.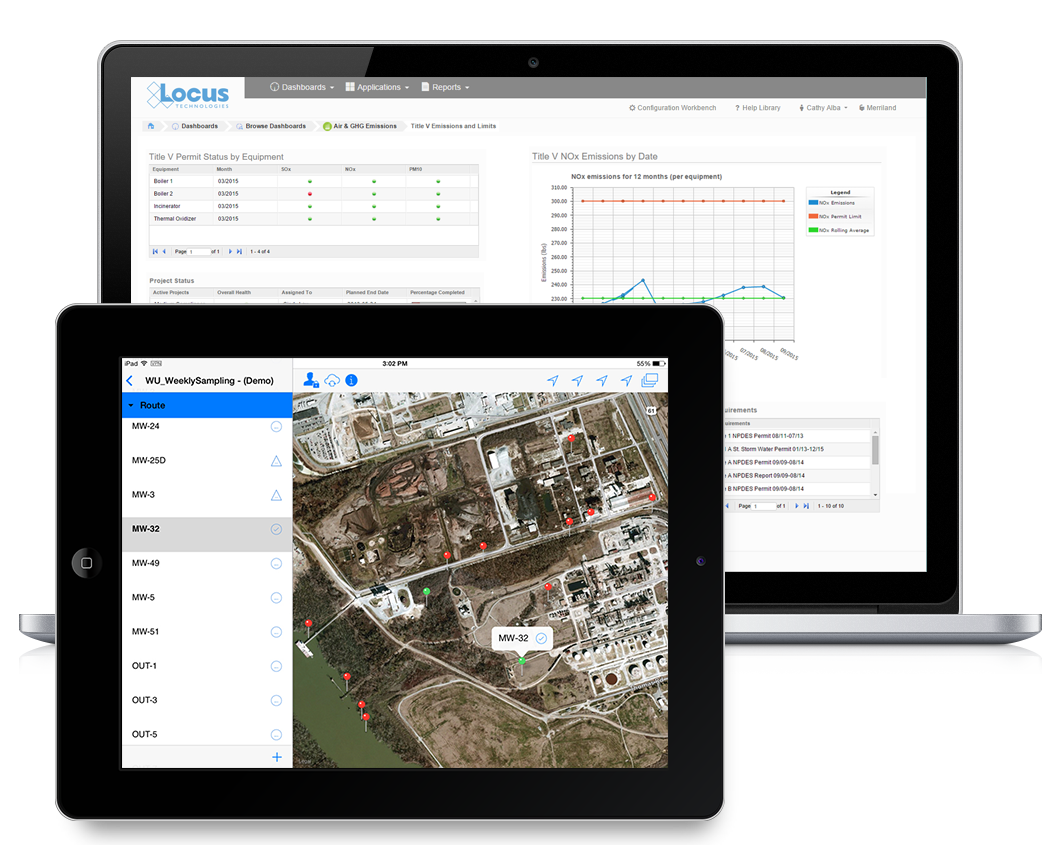 Key features for powerful Air Quality Management
Organizations using Locus for EHS Compliance
News & resources about Locus Air Quality Management Software
Request a demo
Send us your contact information and a Locus representative will be in touch to discuss your organization's needs and provide an estimate, or set up a free demo of Locus Platform— our enterprise EHS software.