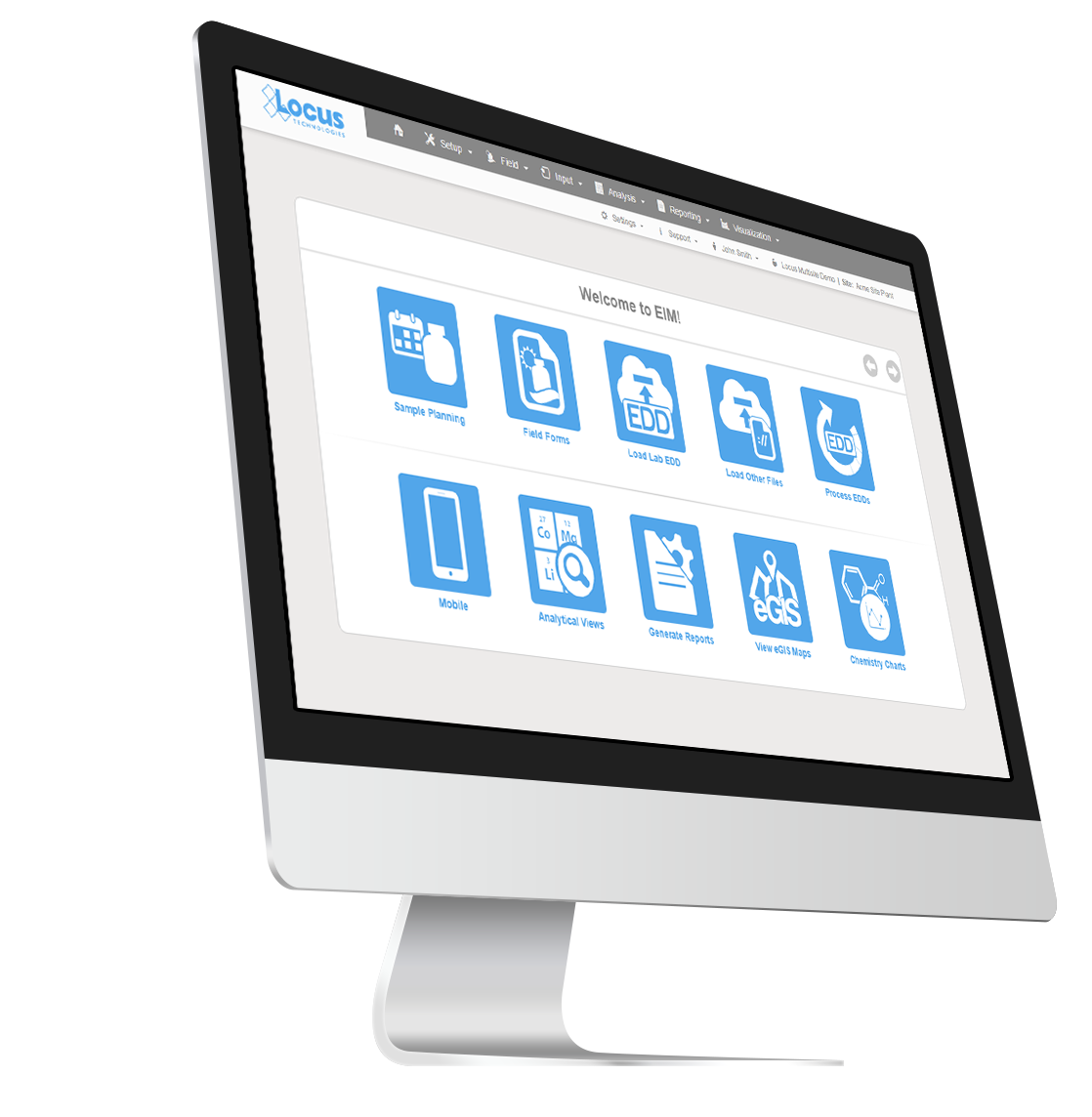 Get started with a proven framework for success.
---
We work directly with you (or your consultants) to get you up and running with our software solutions, and to ensure the implementation time and process exceeds your expectations.
Our team also maintains relationships with software specialty firms for additional implementation options.
Locus provides both data migration and system implementation & configuration services for all our software and mobile applications.
---
Guided system implementation and configuration for maximum value.
Because Locus is a pure software-as-a-service (SaaS) company, you'll be able to find information faster and reduce cycle time for data loading, validation, management, training, and reporting.
But that's not all— you'll experience a much faster initial deployment and implementation than you would get with an on-premises solution. Take advantage of our software implementation services will save time and money and maximize the value you get from our solution.
We employ a full package of software services to ensure customer success:
Iterative live configuration reviews
See your configuration as it is deployed, and test and review to ensure your needs are being met and to identify any customization or needed changes early in the process.
Hands on configuration support
For our user-configurable platform, we are a hands-on partner and will provide dedicated configuration specialists to help you every step of the way.
Dedicated implementation manager
You'll be assigned your own personal implementation manager, who will oversee the entire process and be your single point of contact for any issues that may arise.
Flexible training approaches
We have years of experience with many different types of companies and organizations, and we've developed a variety of training options, ranging from highly effective "train-the-trainer" approaches to intensive, onsite, multi-day training events. For more casual or ongoing training, we host regular online webinars, which can cost-effectively accommodate users in a wide range of geographic locations.
Detailed documentation for customer-specific configurations
We always fully document any customer-specific configurations and maintain this documentation in an accessible location, so you don't have to worry about it.
US-based support team
Our highly-trained support representatives are always on hand to handle any questions, training requests, or post-implementation issues.
Expert data migration for faster onboarding.
Locus is familiar with many legacy systems and can quickly move and validate your data. Our environmental data management experts have conducted hundreds of data migrations,involving millions of records. We'll find and fix issues that are common in most older systems and bring consistency to data sets, regardless of their original source.
As part of every data migration, customers receive thorough documentation of all data transformations and updates performed, so you'll get a complete, valid record of all your recent and historical data. And perhaps more importantly, our migration experts are domain experts. We'll always discuss with you the value and utility of migrating older data, so you can decide whether this historical data is sufficiently clean and important enough to use for ongoing site/facility decisions.
For a free evaluation of your data migration needs, please contact our sales department to get in touch with one of our domain experts.
---
Because "in the cloud" should mean hassle-free setup.
No need to hire outside consultants.
Locus' in-house domain experts will guide you every step of the way. If you prefer outside support, we are glad to work with your selected implementation specialists to ensure success.
Configurations made easy.
Initial setup is quick and straightforward, and our software is agile enough that you'll be able to make future configurations yourself.
Minimal IT involvement.
All you need is an Internet connection. We'll handle the rest!
Experienced staff you can trust.
We've done this many times before. Locus implementation isn't a high-risk software development effort— it's out-of-the-box configuration.
What you see is what you get.
Implementation involves simply configuring our platform for your information and your organization's hierarchy. You'll get immediate access to the system and pay only for what you use. There's no hardware to procure, no hefty up front license fee, and no complex setups.
Ready to talk?
Send us your contact information and a Locus representative will be in touch to discuss your organization's needs and provide an estimate, or set up a free demo of our enterprise software solutions.