See your data in new ways with Locus GIS
Locus GIS for environmental management– it's all part of the package.
In 2004, we developed our first GIS application, integrated into our environmental data management cloud software.  Since then, we haven't stopped innovating.
Fully integrated with Locus EIM, we offer simple GIS visualization using Google Maps or our premium GIS+ integrated with ESRI ArcGIS Online.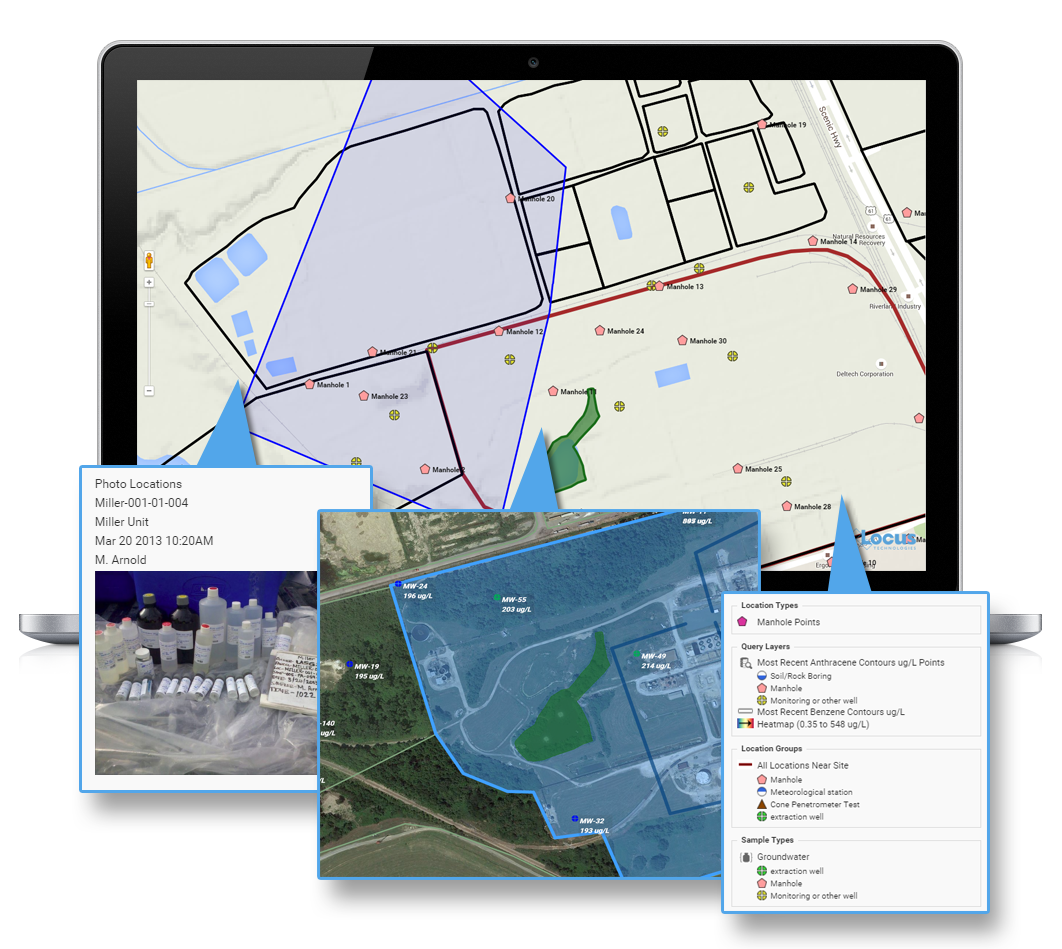 Create and share report-ready maps within your browser.
…

Locus GIS+ is a premium web mapping service powered by Esri "smart mapping" technology, bringing a host of features to enhance your use of GIS for environmental information management:
News & resources about Locus GIS / mapping solutions
Request a demo
Send us your contact information and a Locus representative will be in touch to discuss your organization's needs and provide an estimate, or set up a free demo of our enterprise EHS software solutions.