Remediation & Environmental Liability Management
A complete cloud solution to control and manage critical environmental data.
Locus EIM is a comprehensive environmental software solution to manage multiple data streams throughout your environmental remediation projects and during subsequent operation and maintenance (O&M) of remediation treatment systems. Locus uses historical data and a statistical approach, optimizes wells being sampled, reduces frequency of sampling, and provides strong scientific evidence to support your remediation efforts.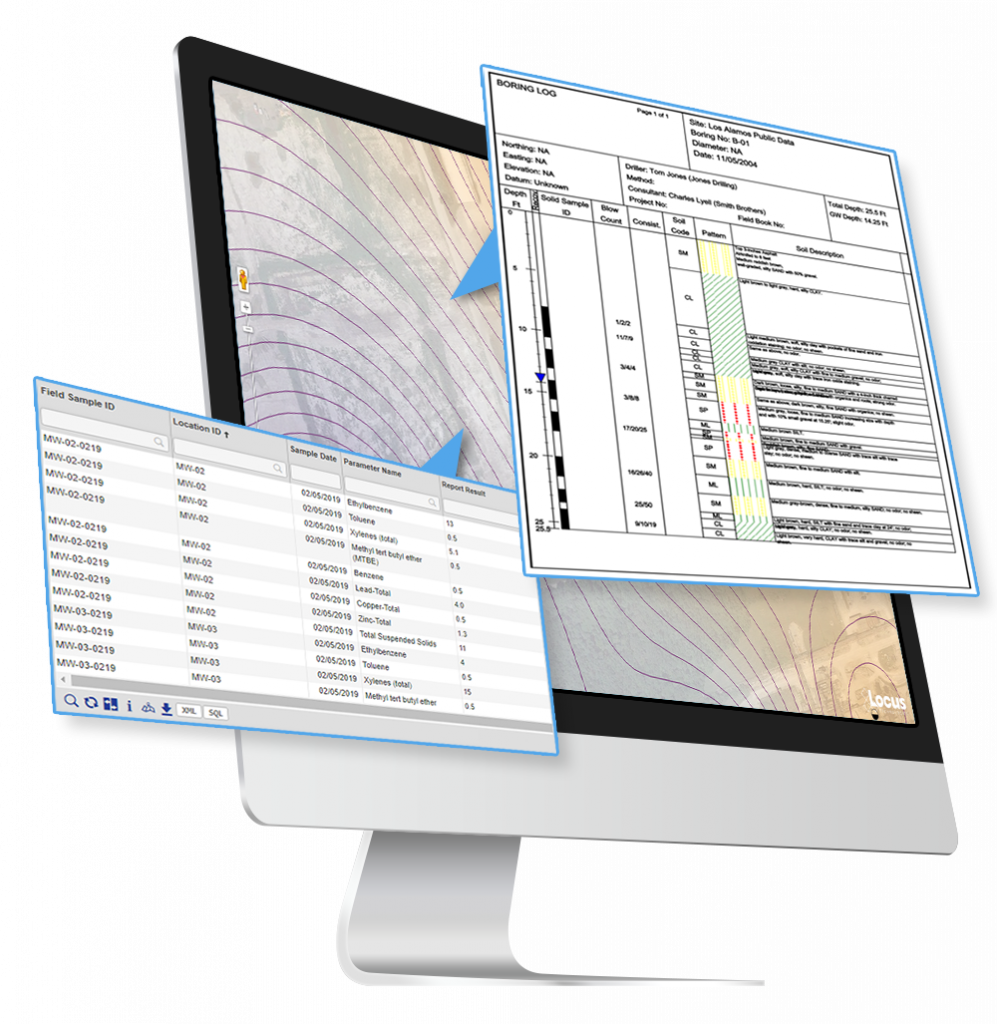 Streamline your groundwater management.
Monitoring groundwater quality is one of the biggest costs of many environmental remediation projects. Many projects require that groundwater sampling activities continue long term to confirm natural attenuation or active recovery are occurring. Save time and resources by streamlining your crucial environmental information with Locus' enhanced GIS+ mapping, formatted data reports, automatically generated boring logs, and charts. A few advantages of Locus include:
Subsurface data charts with groundwater elevation statistics
GIS groundwater contour lines with labels
Mobile data collection with mobile app
Interactive boring logs
Assemble physical and chemical subsurface data together
One-time centralized data entry
Key features for better Environmental Liability Management
Organizations using Locus Environmental Software
Environmental Information Management
News & resources about Locus Environmental Liability Management
Request a demo
Send us your contact information and a Locus representative will be in touch to discuss your organization's environmental data management needs and provide an estimate, or set up a free demo of our enterprise environmental software solutions.