Work offline from anywhere
Locus Mobile is your single solution for collecting field data, completing EHS audits, tracking waste containers, and much more. 
Easily configure business-specific data collection needs, enter data offline and synchronize data back to the cloud for final review. 
Highly functional and works with all types of field programs from recurring EHS facility inspections to complex environmental site remediation sampling events and everything in-between.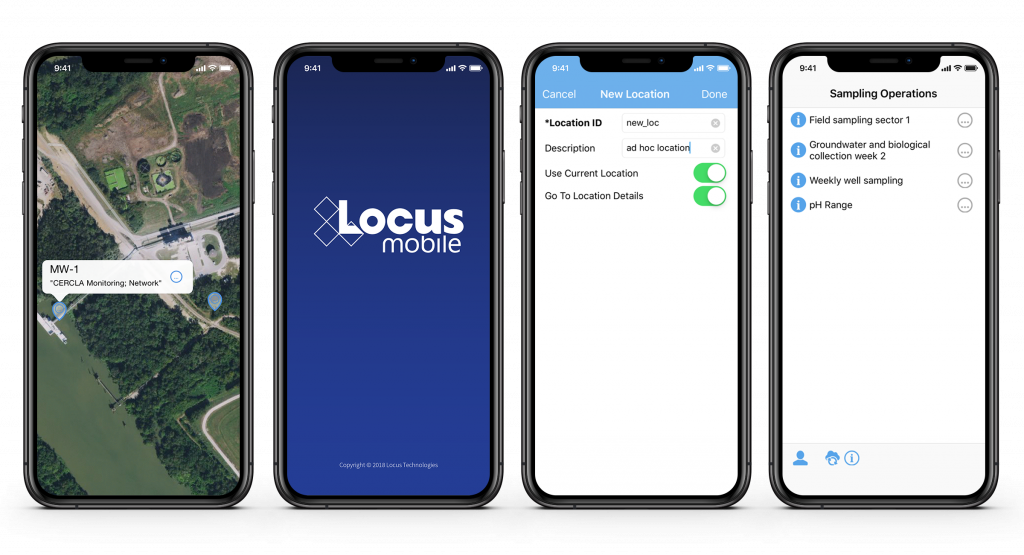 Quickly locate areas of interest with Augmented Reality tools.
Augmented Reality is now available to easily locate and identify inspection and/or monitoring locations on your mobile device. View real-time and historical environmental data to quickly find areas of interest for your chemical and subsurface data. Use your camera to get precise geotagged information for spills, safety incidents, historical chemical sources, subsurface utilities, or any other type of EHS data.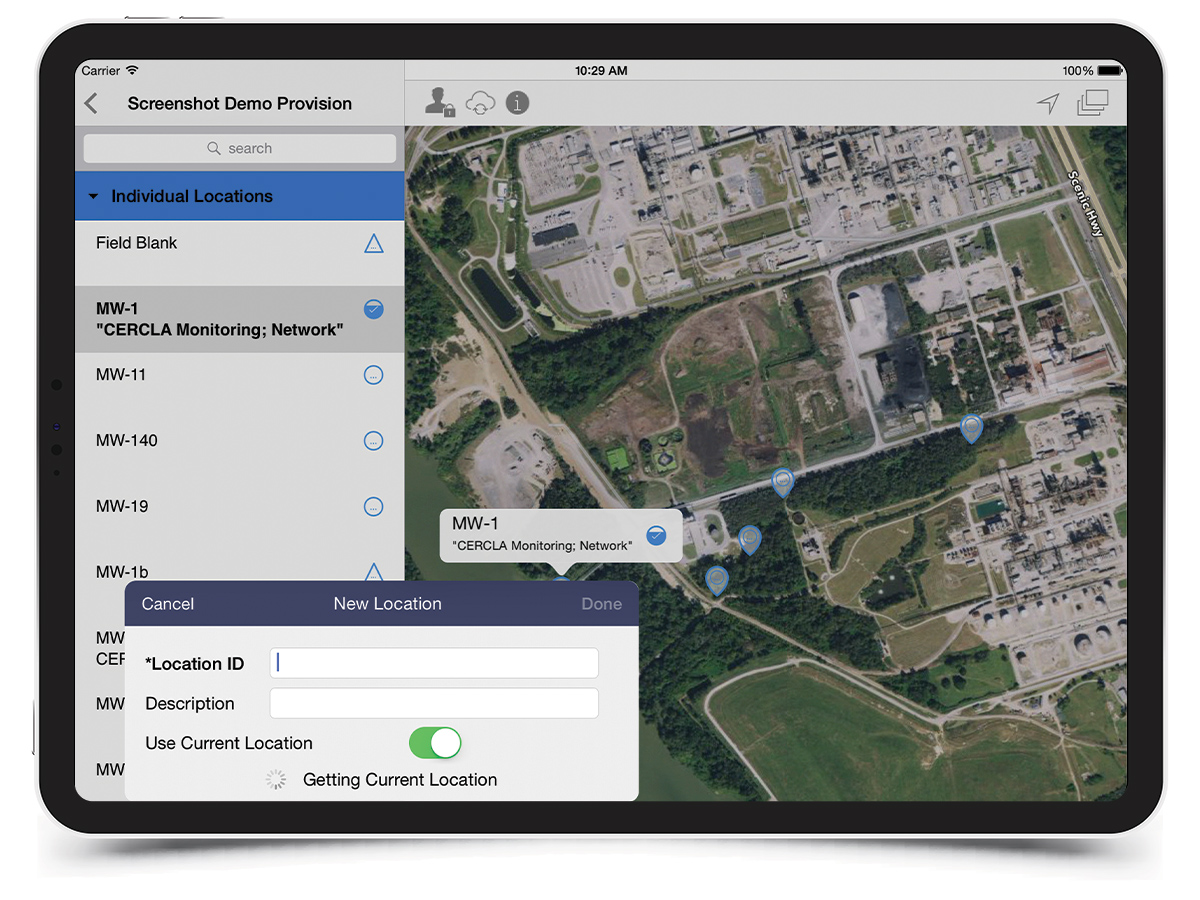 Accelerate your environmental data's journey from the field to the cloud.
Please note that Locus Mobile works only on devices running iOS 9 or higher, and in conjunction with Locus' SaaS-based environmental information management software systems.
You must already have an account with Locus so that your iPhone/iPad/iPod Touch device can connect to the Locus Mobile server within the software, which is necessary for the app to work. 
If you would like more information about Locus Mobile before downloading, please contact us.
Request a demo
Send us your contact information and a Locus representative will be in touch to discuss your organization's needs and provide an estimate, or set up a free demo of our EHS software solutions.