Posted by Locus Product Team
Locus Environmental Information Management (EIM) is the leading cloud-based application for managing and reporting environmental data. EIM allows users to gain control and insights into any analytical data, automate laboratory and field data collection, and ditch the patchwork of paper forms, spreadsheets, and disjointed databases for a centralized system. We have highlighted 5 key usability features that allow users to get the most out of their investment.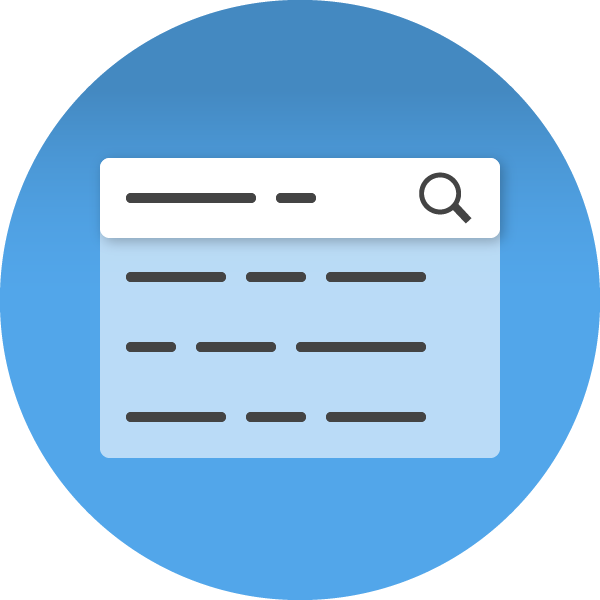 Easy Searching
Throughout EIM, users have many opportunities to create search criteria, then pull up the records that match their data filters. A recent addition to EIM has been well received as it is a game-changer for simplicity. Located to the right of the main menu is a search box. Type in the name of a parameter, then click the resulting View Parameter link. You will see all the relevant information on the parameter, including parameter type, whether it is an aggregate parameter or not, site assignment, molecular weight, toxicity equivalence factor, and so forth. Click the View Matching Field Sample Results link, and you will see all the lab results that are stored in EIM for your selected site and analyte. If the parameter is a field measurement, you will see all applicable field measurements. If a parameter can be either a field measurement or lab analyte, you will see both field readings and laboratory results for the parameter.
Suppose your entry in the search box is a sampling location rather than the name of a parameter. In that case, you will see matching field measurements, sample collection data, analytical results, and groundwater readings for the indicated location.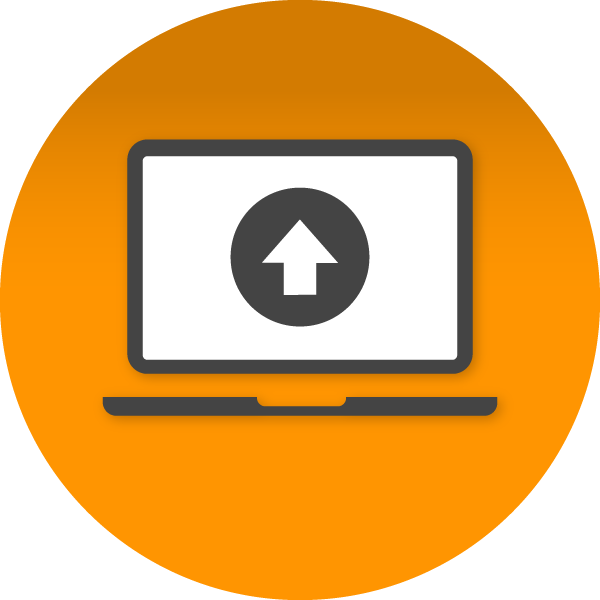 Rolling Upgrades
Think of the frustration your users or administrators may have experienced graduating from Windows XP to Windows 7 and 8 then 10. We guarantee this will not be repeated with our suite of products. Our Software has no version numbers. Rolling upgrades (included in License) are performed for brief periods during non-standard working hours. These updates will not hide or bury existing features. Over time, the interface may change to take advantage of new tools, but this will be done in a measured manner to improve the user experience. What we strive for is to never have a formerly working function break. If you have a recent vintage browser, you should have access to all functionality that comes with our Software both before and after a release.
In line with this advantage of our products, Locus is not dependent on maintaining links to other software packages. This is not the case for some of our competitors who rely on links to third-party packages to perform data validation, plotting, and reporting.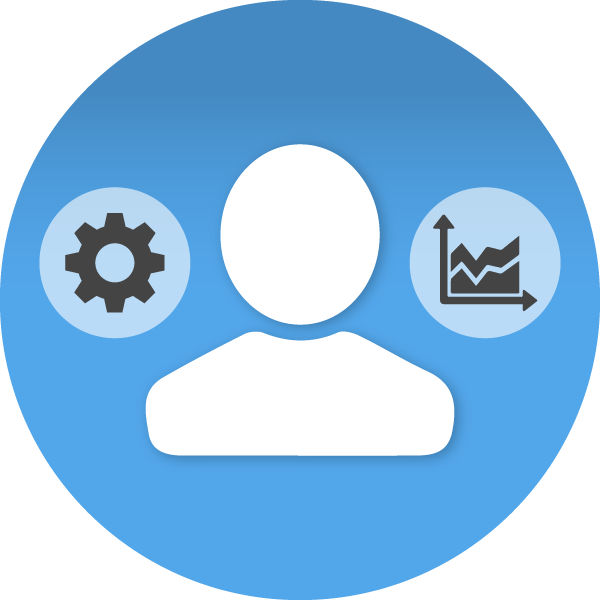 User Empowerment
Almost all of the tasks that are required to manage our products can be done by our customers. This includes adding new users, permissions, and roles; new valid values; new action limits and screening criteria; new custom reports; editing or deleting groups of records; adding new tables to audit; and creating new EDD formats. The few tasks that Locus must be involved include rollbacks of the database, adding new custom fields and data checks, and developing new functionalities.
Customers who adopt EIM typically replace a series of spreadsheets that have grown more unwieldy by the year or a homegrown database built with a lower-end product like Access. The keepers or administrators of these spreadsheets and homegrown databases are sometimes concerned about losing access and control. There is no doubt that a cloud-based system that multiple clients access must have rigid controls in place to assure data integrity and completeness. Still, we go to great lengths to accommodate "power users," allowing them to run their SQL statements in our Custom Query module. This tool is widely used and appreciated by users who formerly managed in-house databases at DOE facilities, large water utilities, environmental consultancies, and leading oil and chemical companies. Finally, and most importantly, Locus is a partner with our customers; if you are not successful with EIM, no one "wins."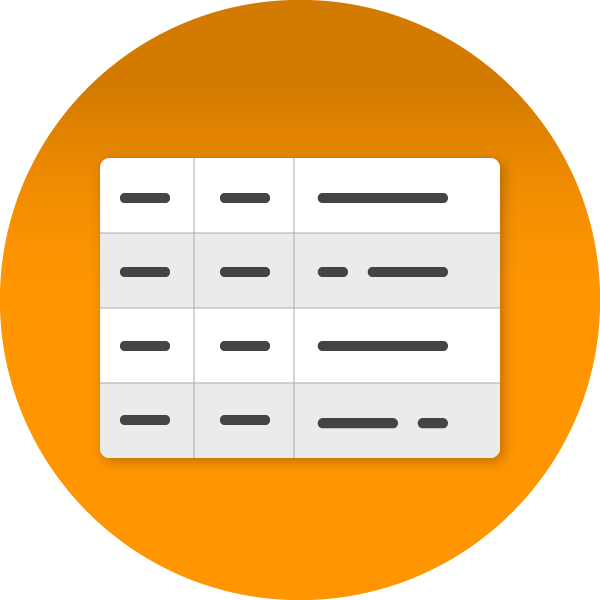 Interface Consistency and Simplicity: EIM Grids
The basic grid that EIM uses to display data is pervasive throughout the system, appearing in multiple places under each of the Setup, Field, Input, Analysis, Reporting, and Visualization main menu options. This grid is mighty. With it, you can filter on individual columns by clicking on a list of values below the column header. You can also sort the values in any column by clicking on an up or down arrow in the column header. You can choose to display 10–1000 records at a time. Other features include an advanced search option, the ability to reorder/select/deselect columns, and the opportunity to export the data displayed in the grid using any of the following export types – CSV, Delimited, Excel, PDF, KMZ, Shapefile, or XML – or you can copy the dataset to your clipboard. The power and ease of use of this grid, coupled with its presence throughout EIM, make the system easy to learn and use for users of all ability levels.
The usability of the grid is taken to a new level in several places in EIM, where you pull up a set of analytical records that meet the selection criteria that you have specified. When you then click on the map icon in the bottom left corner of the grid, EIM takes you directly to Locus' GIS module, where the results pulled up on the grid are displayed on a map of your site next to their sampling locations.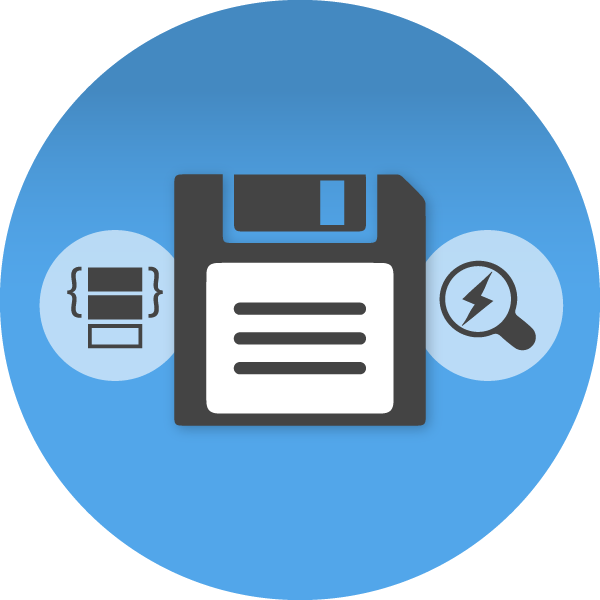 Saving and Reusing Your Work
While you can often get to the data you need in EIM in a few steps, this is not always the case. Your selection criteria may be complicated, involving multiple fields and entries in the database. Most grids have a default set of fields that are displayed in a predetermined order. You may prefer to reorder these, include additional fields, or remove some of the default selections. If you need a highly formatted instead of a simple tabular report that does not yet exist in EIM, you will need to spend more time inputting the specifications for the report. How can you minimize your effort? You can do so by naming and then saving your selections for repeated use at later times. When you do so, you must tell EIM whether these saved inputs are for private or public use. This feature of EIM saves time, reduces keystrokes, and prevents mistakes (get it right once, then reuse as needed). And, enhances user adoption as power users can create and share the reports their users need most often.