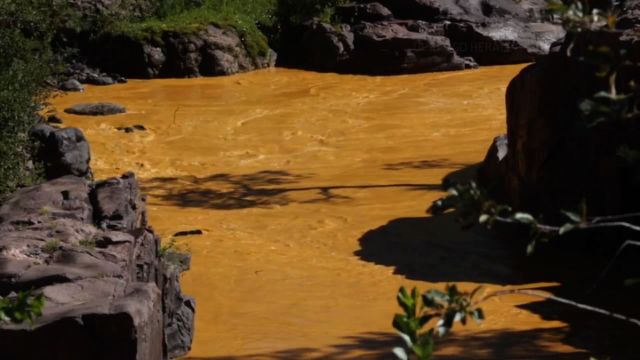 Posted by Neno Duplan
The Colorado mine spill that sent three million gallons of toxic sludge into a river last month highlighted the struggles of the federal Superfund program to clean up contaminated mining sites across the American West, reported Wall Street Journal on 12 September 2015.
The program, administered by the Environmental Protection Agency, was set up in the 1980s to remediate the nation's most polluted places, from old factories to landfills. But it has been especially strained by legacy mining sites, which are often impossible to permanently clean up and instead require water-treatment plants or other expensive measures to contain widespread pollution, experts say.
The result is that some old mining sites widely acknowledged to be severely contaminated—such as the Gold King mine that led to last month's spill, and others dotting the Upper Animas River Basin near Silverton, Colo.—haven't been contained or cleaned, as the EPA and other stakeholders squabble about the best solution.
Currently, dozens of mining sites around the U.S. are on the EPA's "National Priorities List" for Superfund cleanups or proposed to be added to the tally. But the taxes designed to fund cleanup costs when responsible parties can't be found expired in 1995, and the multibillion-dollar fund dwindled to zero in the 2003 fiscal year, according to EPA data. Congressional appropriations have since helped support the program, but they decreased to nearly $1.1 billion this fiscal year from $1.3 billion in 2010.