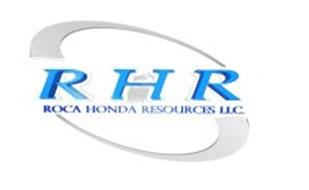 Roca Honda Resources to manage environmental data in EIM
---
SAN FRANCISCO, California, June 6, 2011 — Locus Technologies (Locus), the industry leader in Web-based water, energy, and environmental software, announced today that it has been awarded a contract to manage environmental data for Roca Honda Resources, LLC ("RHR").
RHR, headquartered in Santa Fe, New Mexico, is a joint venture between Sumitomo Corporation, Sumitomo Corporation of America and Strathmore Resources, US Ltd. Located in the Grants Mineral District of New Mexico, the Roca Honda uranium development project is one of the largest and highest-grade proposed uranium mines in the United States in more than 30 years.
"Locus' software is a powerful tool for organizing, evaluating and visualizing large volumes of environmental data," said Dr. Neno Duplan, President and CEO of Locus. "We are very pleased that Roca Honda Resources recognizes the value of EIM in managing its environmental data and is incorporating it as an integral part of its operations."
"Developing our resources prudently and efficiently, while identifying and managing potential environmental impacts related to our operations, are critically important to Roca Honda Resources. Locus' software will allow us to share information more quickly and efficiently between our field operations and our scientists, and evaluate data faster, ultimately contributing to a more environmentally sound management practice and efficient operation," said Mr. John DeJoia, Senior Vice President of New Mexico operations and Manager of Roca Honda Resources, LLC.
Initially, Locus will be deployed to manage data for the Roca Honda site. However, Mr. DeJoia also expressed an interest in investigating the potential use of Locus' software at other sites in the future.