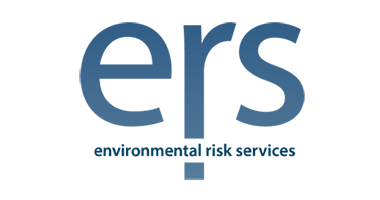 Another Large Port and Former Navy Site Selects Locus Technologies Software
---
SAN FRANCISCO, Calif., August 21, 2008  — Locus Technologies (Locus), the industry leader in web-based environmental data and information management software, announced today that Locus EIM was selected by Environmental Risk Services (ERS) to manage environmental data for a former Navy site and large Port in California.
The Port facility is one of California's largest, and consists of over 1,400 acres, 5 million square feet of warehouses, 1 million square feet of transit sheds, 1 mile of dock, 40 miles of rail track (including a switching yard), and 500 acres of open land.
Locus' EIM environmental data management system is the most widely used on-demand environmental data system in the world. EIM is the system of choice for many of the world's largest companies, but it is also a very cost effective choice for large and complex single site applications where access, security, quality assurance, flexibility and data validation are important. EIM offers customers a very robust environmental database coupled with outstanding visualization and integration tools to let customers view and share data with all project team members as well as integrate with other common specialty environmental software. EIM's Software as a Service delivery model is also ideal for single site applications as the customer eliminates hardware/software purchases and maintenance and buys just what they need for as long as they need it.
"Locus EIM is the perfect software solution for ERS as it will let them focus on what they do best, solving complex environmental problems, and not focus on installing and configuring hardware, servers, and software," said Locus President and CEO Neno Duplancic. "EIM gives ERS the ability to collaborate easily with all project stakeholders at this large and important site. ERS will take advantage of EIM's features including laboratory analytical data management, graphical visualization, Google mapping and a full featured geologic module to manage geologic and geotechnical data. We are very pleased that shortly after the Port of Los Angeles, we added another large Port to Locus' list of transportation clients," said Duplancic.
"ERS is very pleased with our selection of Locus EIM. We provide professional services at complex environmental sites and had over 10 years of data and hundreds of thousands of records that were becoming increasingly difficult to manage using desktop systems. With EIM, we can now quickly access our data, and more importantly share the data with our clients," said Steven Michelson, PG. "One key factor in the selection of Locus EIM was the on-demand nature of the system, which allowed us to quickly get up and running. Being web based, we can access the data from the field and the office, and also invite our clients to review their own data 24/7, which is a huge plus for ERS and the Port," said Michelson.
In addition to Locus EIM, Locus provides advanced enterprise environment information management software systems to the environmental industry. Locus' ePortal product gives small and large enterprises a world class option for management of all environmental data from compliance tracking to business continuity tools in a simple easy to use dashboard based system.
ABOUT ENVIRONMENTAL RISKS SERVICES
ENVIRONMENTAL RISK SERVICES, CORPORATION and its sister company QUANTITATIVE RISK & INSURANCE SERVICES, CORPORATION offer the marketplace a unique combination of environmental engineering and scientific expertise and specialized insurance brokerage services. We reduce risk by adding certainty. Our consultancy seamlessly manages and resolves our clients' environmental liabilities by simultaneously and comprehensively addressing both technical uncertainties and financial risks. As a result, our clients receive complete and cost effective solutions to their various environmental risks and exposures. By aligning the interests and goals of our clients with coordinated technical and insurance services, our clients avoid the competing profit interests created by unrelated brokerages and environmental companies.
For more information, visit www.erscorp.us.