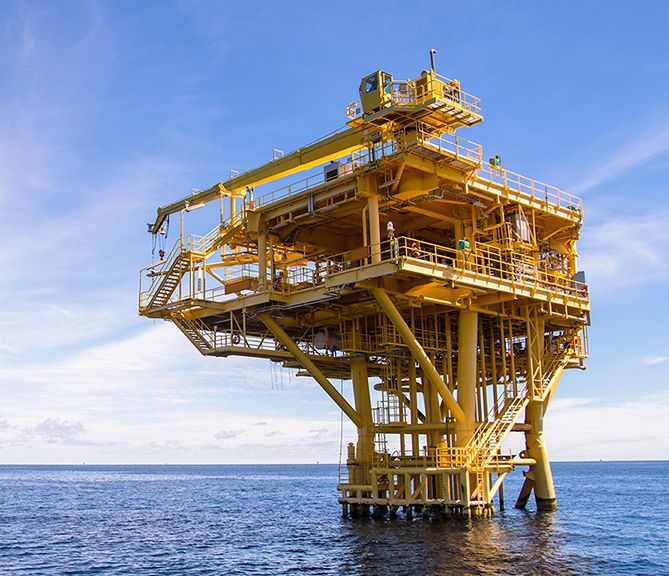 Posted by Neno Duplan
Just this week, a subsidiary of Talus LLC was hit with a $4 million fine, $200,000 in community service payments and three years of probation for EHS violations and violations of the Clean Water Act.
According to the U.S. Attorney's Office for the Eastern District of Louisiana, Talos Energy Offshore, LLC, will be required to comply with a Safety and Environmental Compliance Plan.  One of the more surprising findings was the violation of the Clean Water Act.  The company reportedly tampered with the method of collecting the monthly overboard produced water discharge samples to be tested for oil and grease based on its NPDES permit.  They were also fined for other various EHS violations related to offshore operations.
Although good environmental data management and a comprehensive Safety and Environmental Compliance Plan can't entirely prevent humans from making errors, it can provide the structure and tools to ensure that companies are following environmental requirements.  It also provides visible mechanisms to track compliance and identify corrective actions. The fact that the findings from the U.S. Attorney's office required the company to follow a Safety and Environmental Compliance Plan strongly suggests they did not have one in place at all.
Cases like this are a good reminder that companies can't expect to stay in compliance with the myriad of regulations and requirements without a solid environmental plan, and the right tools to make that plan work.
If your organization is ready for a better compliance management system, here is a good place to start:
Step 1:  Know and document what rules and regulations you must follow— this is the hard part.
Step 2:  Get requirements into a shareable environmental compliance software system. And when you're offshore, the best solution is in arguably a cloud software system, so that employees and stakeholders in any location can monitor and track real-time performance. And don't forget to make sure the solution you choose can provide updates and alerts when relevant regulations change.
Step 3:  Trust, but verify— have the checks and audits set up and performed regularly, to find issues before the regulatory agencies find them.
Step 4:  Log in and view your status, issues, audits, findings and key metrics.
Once you put a well-thought-out plan in action, you will be amazed at how much easier it is to manage your environmental compliance— on or offshore.