Posted by Locus Product Team
Maybe you're already using Locus' iOS app for field data collection, or maybe you're just curious about how it integrates with Locus' cloud software.  Either way, we've put together a list of the ten coolest features of Locus Mobile.
---
1. Locus Mobile works with both EIM and Locus Platform applications
The full-featured version of the Locus Mobile iOS application works for either Locus EIM or Locus Platform.  This means that customers using both our key products can manage their work in a single, unified mobile application.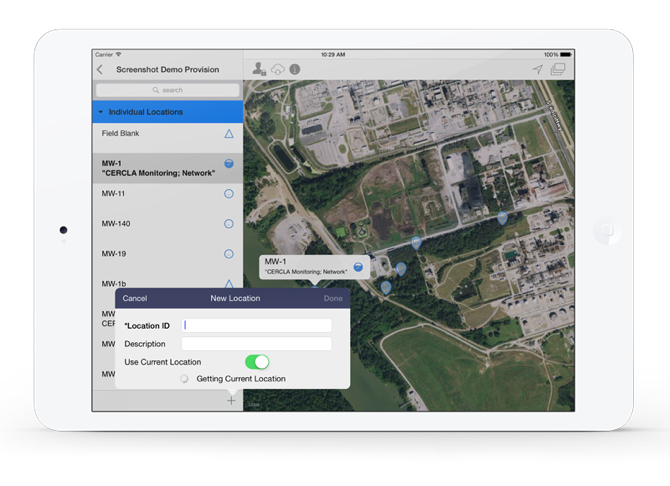 2. Get temporary coordinates for new sampling locations using the mobile device's GPS
Locations can be added to EIM without coordinates (Latitude/Longitude or Northing/Easting). If a location without coordinates is used in a Provision File, the location will have a

symbol associated with it (a

 symbol if coordinates are known). When a location with a triangle is selected, the user is prompted with the option to 'Set Location' – capture the current coordinates (Lat/Long) of where the user is located. When the provision file is loaded to EIM, the data manager will have the option to update the location in EIM with these coordinates. The accuracy of these mobile captured coordinates are below survey grade, but can be updated another time.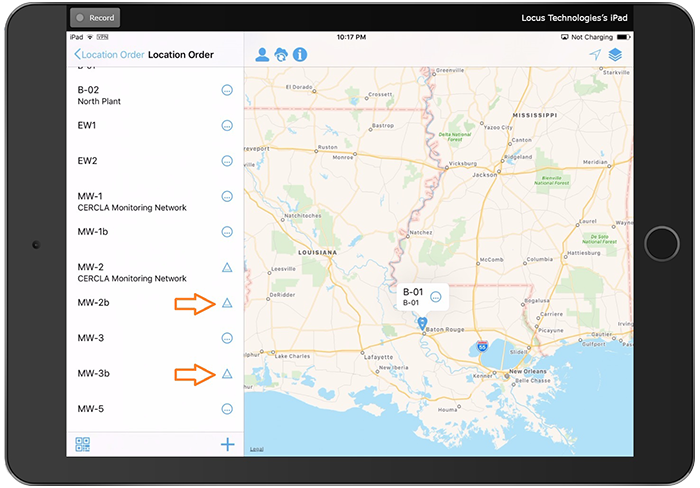 3. In EIM, more than one user can be assigned to a provision file– the data synced (uploaded) to EIM is separated based on the user that collected the data
If you're not sure who will be sampling on a given day, you can assign multiple users to your provision files.  Later, you can easily see who is responsible for certain sample collection data.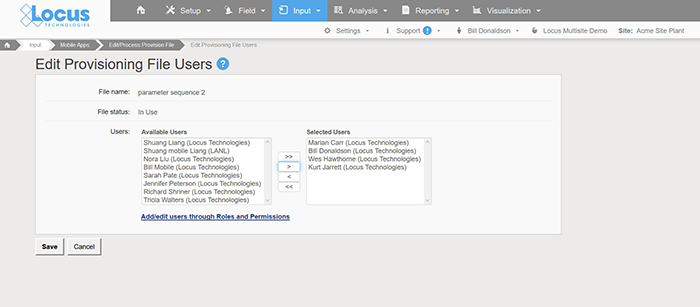 4. Locus Platform's custom data type icons are displayed in Locus Mobile
Has your Locus Platform been customized to use specific icons and colors?  These icons are also used in Locus Mobile, so if you use both Locus Platform and the mobile app, you'll instantly recognize your data types while out in the field.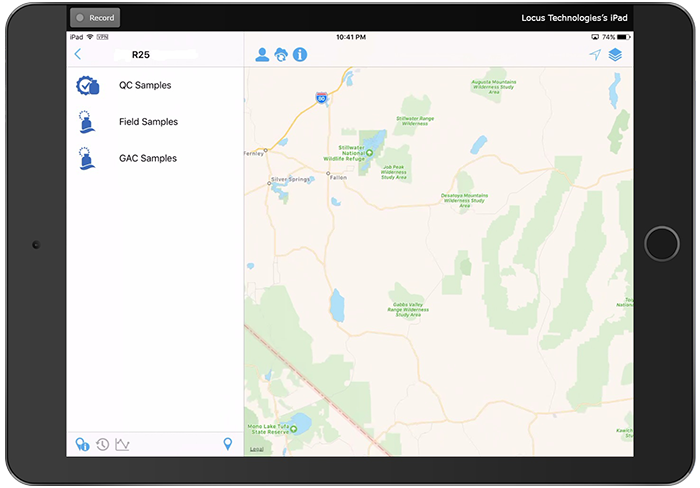 5. Check your sampling progress at any time during the sampling event, without having to search through your locations to see what locations you sampled and when
Although you can see the status on your map and location list, sometimes those lists are very long, and the map gets crowded when large field events are taking place.  Tap the

 icon to see a log of the collected samples for the day.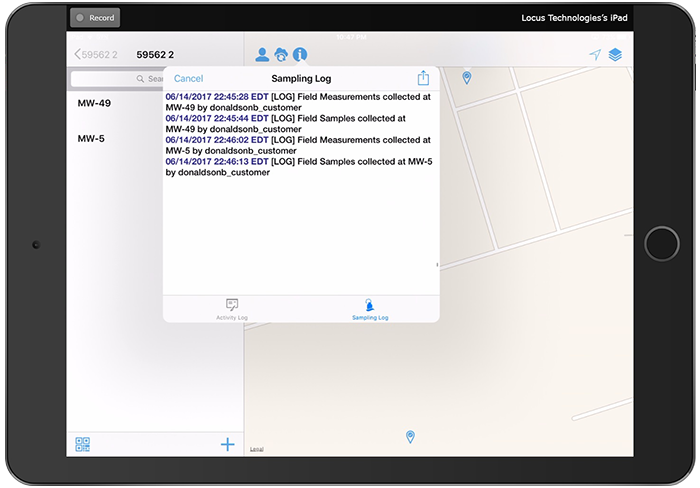 6. You can set valid field data ranges with warnings or validation stops to help ensure you have not entered bad data
For EIM Locus Mobile users, when you're collecting a lot of field data, the "fat finger" problem can make for some colorful data entry errors.  That's why we built in the ability to specify valid data ranges for any parameter— and provide a warning when you're about to enter a bad value during field data collection.


7. Locus Mobile works offline
We know that not every field location is served by wireless or a strong cell signal, so Locus Mobile is built to keep working whether you're online or offline.  This gives you the flexibility to collect field data from anywhere, then sync back to Locus EIM or Locus Platform when you can.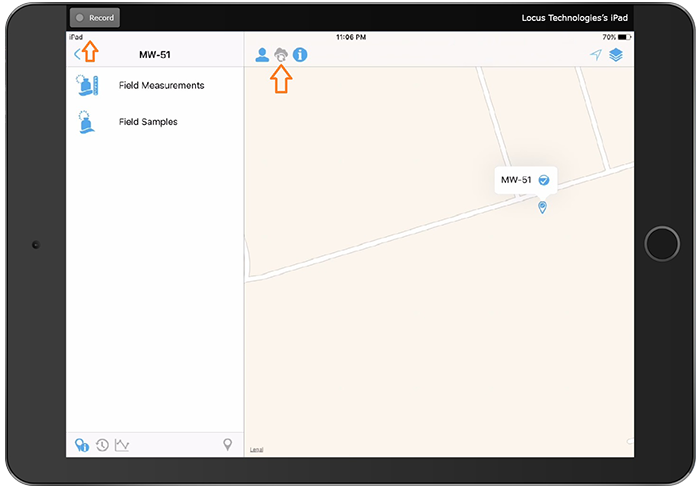 8. You can configure default fields in Locus Mobile that will track with the dataset, but won't show up in the field forms— making your forms less cluttered but still capturing all the information you need
Choose which required fields you want to be visible in Locus Mobile. You also have the option to include your optional field information without displaying them. This gives you control over which fields you see while in the field.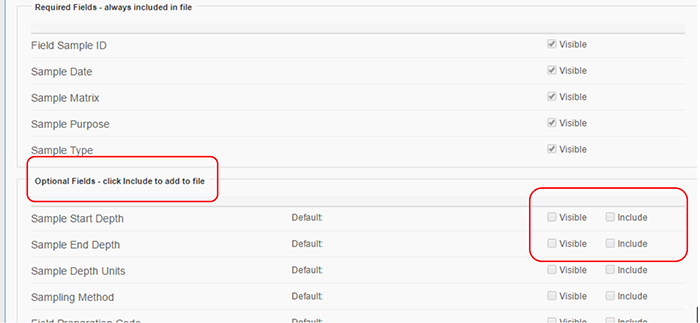 9. Search and filter for locations in a provision file
Dealing with a long list of locations? The search field above the location list lets you start typing the Location ID or Location Description to filter the list. Even better, the extent of the map will adjust to zoom to the matching selections!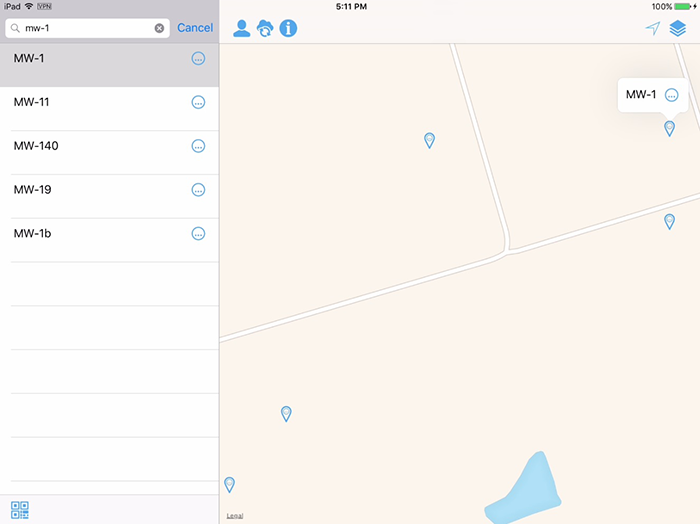 10. Switch locations quickly with the QR code scanner
Locus Mobile can access your device's camera and scan QR codes for quick and efficient retrieval of individual locations included in a given provision file.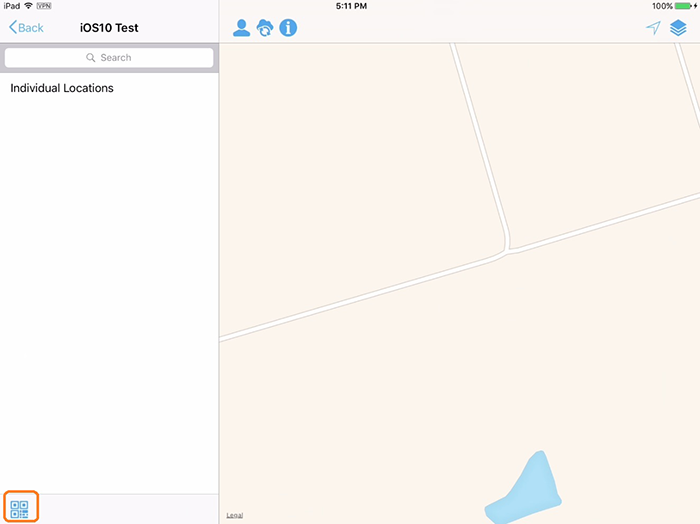 ---
Our product teams are constantly working to improve and add new functionality to Locus Mobile.  If you're a current user, please let your Locus Account Manager know if you have any ideas for how we can make your field data collection workflows faster and easier.  If you're not using Locus Mobile yet, please ask them for a free demo!