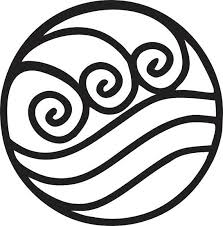 Posted by Neno Duplan
Have you heard of the Blue Tech market?  Blue, as in blue water, is an emerging sector, with its roots coming from European entrepreneurs, that focus on developing leading edge products to ensure clean water.  I took a deeper dive into the new area and found a lot of interesting products and solutions such as miniature sensors to detect micro organisms, bacteria as well as robotic fish housed with optical sensors.  The advances and innovations are quite remarkable and clever, however the real challenge for these budding companies will be the mindset of the water industry.  Products however relevant products must first and foremost guarantee safety, reliability and scalability. For water leaders, these key requirements will always trump innovation.
Don't get me wrong. I embrace innovation.  After all, Locus is located in the heart of Silicon Valley.  As with all innovative products, timing is a key factor in success, and for Blue Tech products, the timing might be off.  According to the American Water Works Association (AWWA), water utilities are now focused on repairing, updating and expanding its infrastructure, and in the United States, the cost of that will exceed $1 trillion over the 25 years.  Industry motivators are ensuring water safety, managing supply, and balancing demands of an ever increasing population.  I hope for the sake of innovation that some of these products become "must have" rather than a "nice to have".  Only timing will tell.