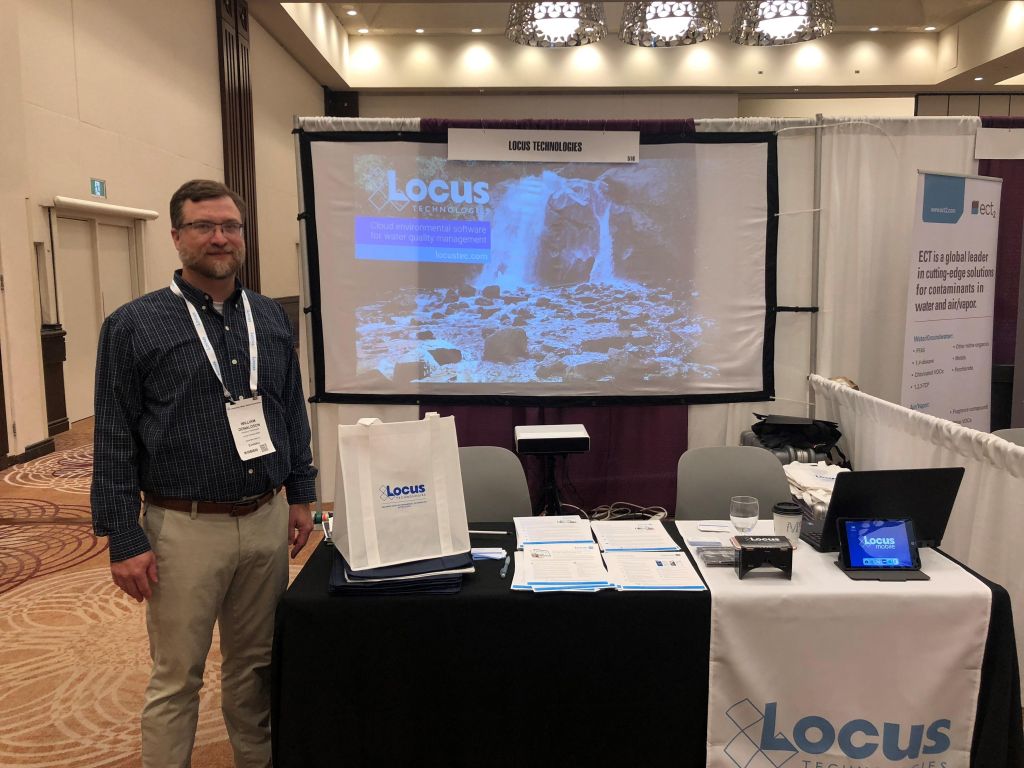 Posted by Bill Donaldson
Last month I got the opportunity to attend AWWA Water Quality and Technology Conference in Toronto, Canada. I was very enthusiastic to interact first hand with end-users of different water technology tools, and interact with other water technology professionals.  It's one thing to design software and support it, it's a whole different thing to sit and talk with the real customers and real end users and get unfiltered feedback.
As a Product Manager, I'm usually connected with our customers by the various email and messaging systems that provide an endless amount of documentation, but nothing can substitute for an in person conversation. I heard first-hand how there is a need to change existing business practices and stop using older, non-integrated systems that only provide part of the data solution. This scenario is not a new problem; there is a need by most water entities to centralize data, and more easily load, share, analyze and report data. I have had this general conversation many times, but the more in depth, one-on-one conversations about sample planning and data collection provided the most useful feedback. I had the opportunity to give a brief demonstration on "Scheduling and collecting routine water samples using Locus Mobile and EIM" at AWWA, which provided a great venue for candid feedback. Based on these conversations, I have summarized a list of frequent challenges that users encounter during their water sampling process and how they can be solved using the right tools or better communications.
Challenge 1: Finding a flexible sampling planning tool
The overall feedback I heard from attendees is their sampling is generally routine, but the planning tools need to allow flexibility in terms of different sampling intervals and date ranges, different field and analytical parameters, and account for location grouping. Using a well-designed application can pull together all of this detailed information, and can provide a summary view of the individual samples. A manager can easily view sample status, and whether the sample is complete, in process, or planned.  A well-designed application can also generate the chain of custody (COC), and lab and sample shipping date information and labels per sample, which is a huge time saver. This type of sample tracking detail seemed to be very useful to many conference attendees to help ensure they are in regulatory compliance with required sampling frequencies. A key feature to look for is an application that is flexible enough that it can allow one-time, unplanned sample events such as water main breaks, customer complaints and schedule changes, and can handle complex multi-year routine sampling with ease. As a plus, it's easy for you or your manager to know where you stand at any time.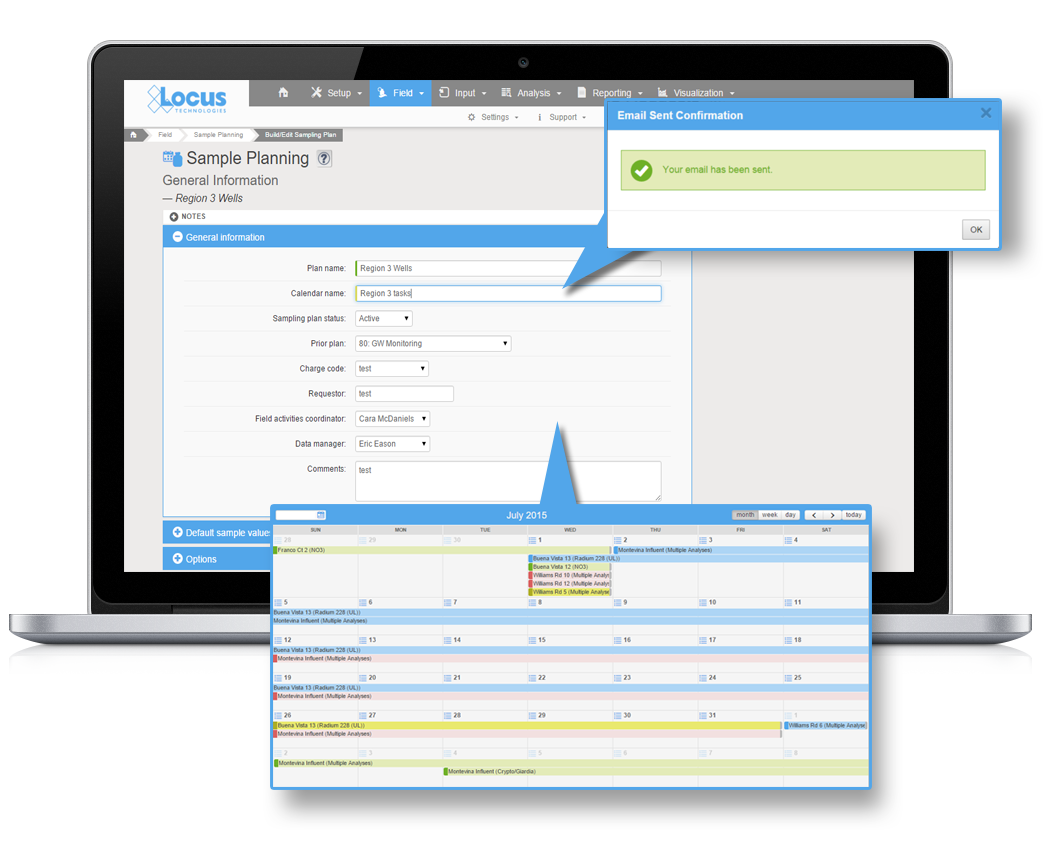 Challenge 2: Eliminating data entry errors caused by hand data entry
Everyone I talked with had dealt with data entry errors and fixing bad data when it was transcribed from field notes to Excel or other programs.  Everyone wanted a better way to streamline the error prone data collection process.  Many attendees were interested in an alternative to the pencil/paper/clipboard method and had goals to move to tablet or smartphone for data collection.   As a field data collection mobile product manager, this was my area of expertise.  The universal wish list for mobile field applications included:
Easy to use and set up
Built in data validation to catch data entry errors at the source
Direct upload to a data system so the end of the day all the daily samples were in the system with the push of a button
Prepopulating locations especially for large water systems
Complete field instructions for samplers on what to collect and where to collect it to eliminate missed samples
Smart tracking to know on a daily/weekly basis, what samples were collected and what samples were still outstanding
Integrated with sample planning tools (See challenge 1) to automate the sampling instructions and track the data collection activities vs plan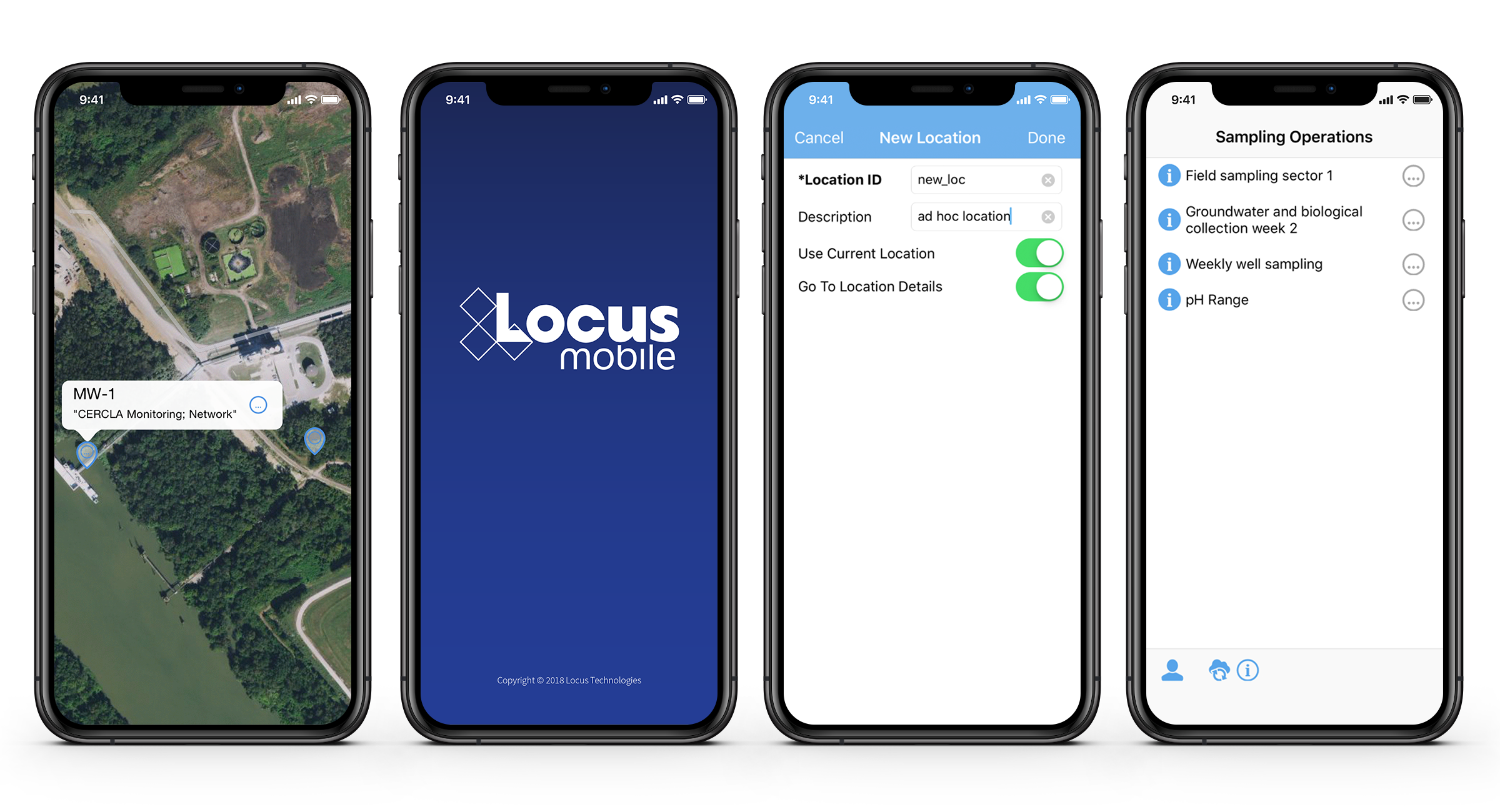 Challenge 3: Getting the most out of their software, especially regarding updates
Everyone one is aware that software updates all the time.  Sometimes its security enhancements and sometime feature enhancements or bug fixes.  Based on feedback from attendees, a source of frustration is getting a software update and not knowing what was updated or how best to incorporate a new feature/enhancement into their established process.  There was also concern for impact to an established routine with field crews that were used to the existing way of doing things. Even if a functionality improved the workflow, enhancements are only valuable to a user if they understand how to use them and how to incorporate them into their existing process.
Some suggestions from the attendees included:
Concurrent documentation updates with software updates
"Quick start" guides for new functionality
Online training on the new functionality with recording for later viewing
Heads up on what is coming in the next several months so they can do strategic planning (sharing the roadmap)
Sandbox environment to test the enhancements before going in production so they can plan how to incorporate the features into their process and train field crews
Mobile applications, which appear very simple to the users, are in reality complex software and require careful integration with the receiving database for a range of complex use cases.  This makes rolling out new mobile features challenging for both the developers and the users.  Enhanced customer/developer communication along with a sandbox environment can go a long way towards solving some of the inherent issues with rapid innovations and updates associated with cloud and mobile software.

Take Aways
In person feedback beats everything
Communication is key.
Software tools are available and can solve a lot of the common data management challenges, but know what you want, know the problem you are trying to solve, and know it will take some time and effort but the end result will significantly improve your business processes.
---
About the author—Bill Donaldson, Locus Technologies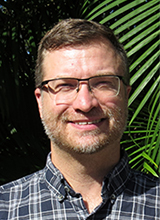 Mr. Donaldson has 5 years experience in SaaS systems, performing Product Management and QA/QC of Locus Mobile iOS application and Locus' Environmental Information Management system (EIM). While completing his B.S., Mr. Donaldson held several paid internships, where he configured a Relational GeoDatabase and a Database Management System (DBMS), for biological data entry.