Posted by Sandeep Khabiya
Periodically, our CEO Blog will host blog contributions from Locus employees, who will be blogging about environmental data, compliance, sustainability, or other topics of interest to our customers and partners. We hope you will enjoy these different perspectives, and we invite you to join in the conversation, either in the comments field below, or on our social media channels:
---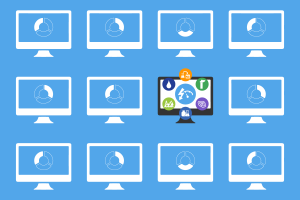 Anyone in the tech industry will tell you that building software can be a costly endeavor.
On top of the overhead expenses, selling enterprise software means long sales cycles and competing in a crowded field of vendors.
To succeed in this cutthroat environment, you need a differentiator—somewhere your company excels compared to the other players in the field.  This differentiator will be your main focus in every aspect of the business.  It allows you to effectively prioritize and execute your tasks, maintaining an edge on the competition.
Working at Locus, a question I often hear is, "How do you hire and retain top engineering talent, when you're competing with the big tech titans in Silicon Valley?"
My answer is simple and straightforward: our environmental focus.  Ever since Locus started as a company, our vision has been to deliver technologies that optimize the management of environmental data for our customers.  Our goal is to be the best technology partner for helping our customers manage their environmental footprint.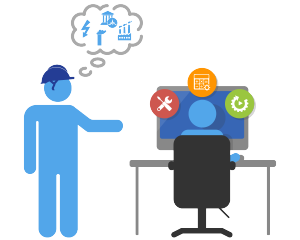 To work on Locus' product development team, you must either be exceptional in cloud/SaaS technologies or in environmental engineering.  Our ability to integrate these two specialties is our differentiator.  Other vendors may have capability in one area, but very few can claim both.
At Locus, these two types of engineers work side by side, collaborating to deliver new software.  This dynamic creates incredible opportunities for engineers to learn new things and experience the satisfaction of being challenged at work.  At the same time, it creates an ideal team to deliver the best products to address the environmental health & safety market.
Recently, our engineering team was working on our vapor intrusion and indoor air management application, built for our customers for compliance and regulatory reporting.  Environmental engineers were best suited for this project because they thoroughly understand the regulatory compliance process.  Having environmental engineers collaborating directly with software designers on the team, rather than relying on consultants, allowed us to quickly design a reliable system for automating GHG tracking.  This is just one example of how we integrate a unique set of skills and expertise in our company.
Projects such as this one help reaffirm my belief that finding a unique differentiator is the key to success.  Find what makes you stand out in the market, and pride yourself on that quality.
—
Still looking for the right EHS software to revolutionize your environmental and compliance initiatives?  Book a demo with us today!
---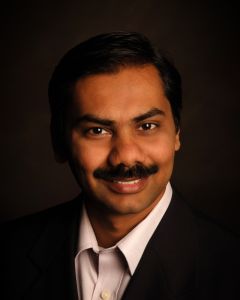 About guest blogger— Sandeep Khabiya, Locus Technologies
Sandeep Khabiya is responsible for driving software development at Locus Technologies in alignment with the company objectives. In his role, he directs the work of a broad range of technical personnel and is a coach and mentor for team members across multiple and diverse projects.
Before joining Locus as the Director of Software Engineering, he spent over 14 year with HP Software leading development of products like IT Governance, Project Management and Cloud Service Automation while working with teams across the globe in US, Czech Republic, India, and China.