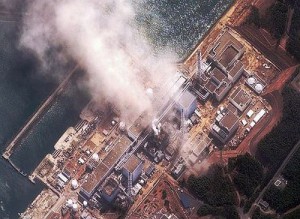 Posted by Neno Duplan
The cost of decommissioning nuclear reactors that will be closed around the world between now and 2040 will top $100 billion, according to the latest annual report by the International Energy Agency (IEA). For comparison, decommissioning just North Sea oil and gas facilities is projected to cost about $70 billion over the next 25 years.
The report notes that, of a total of about 200 nuclear reactors now operating globally, about 38% of those will be shut down over the next 25 years,. About 44% of these reactors are in the European Union (EU) nations, another 16% are located in the United States, and 12% are in Japan. IEA warned that governments and their energy agencies have little experience in the craft of decommissioning—only 10 reactors have been decommissioned over the last 40 years so the report's estimates of the ultimate costs must be regarded as a minimum level of expenditure. The estimate does not take into account the need to construct facilities to store the waste that's accumulating at these facilities, according to Fatih Birol, IAE's chief economist, who added that, 60 years after the first nuclear power plant started up operations, no country has yet built a permanent disposal facility for high-level nuclear waste.