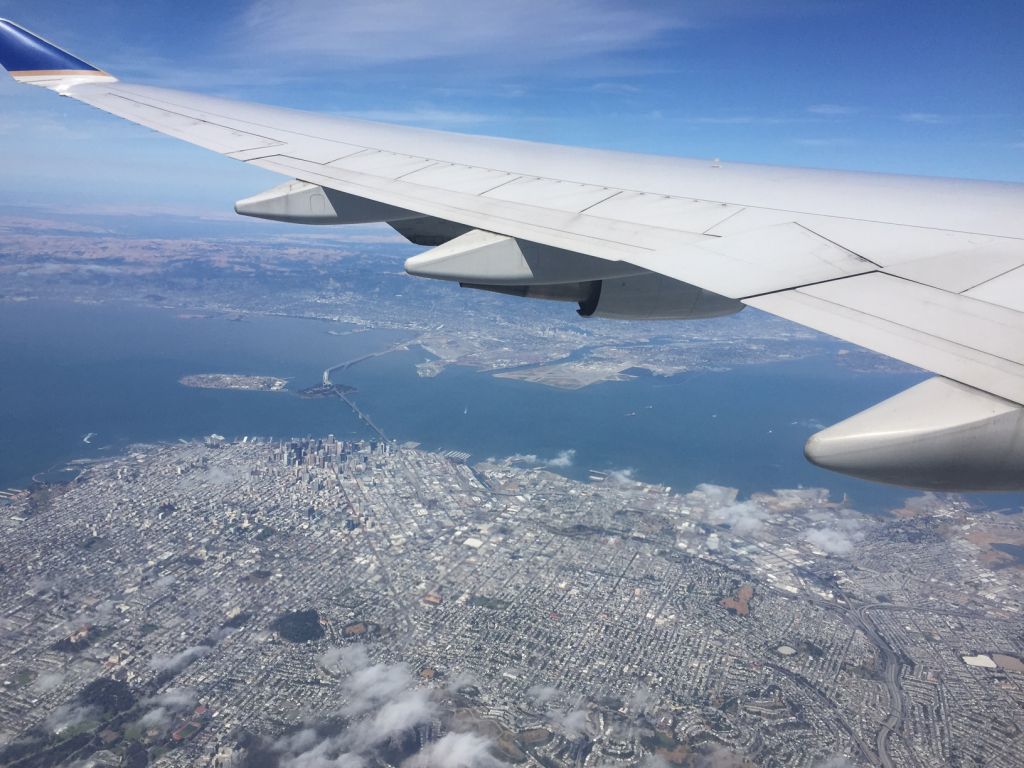 Posted by Neno Duplan
The first deal limiting greenhouse gasses from international aviation has been sealed after years of negotiations. Carbon emissions from international aviation will be capped under a global agreement to limit the impact of commercial flights on the climate. The deal launches a voluntary compliance system from 2021 that would become mandatory in 2027. Airlines spent about $181 billion on fuel last year, and this deal would add between $5 and $24 billion in additional costs, depending on the price of carbon at the time. The aviation carbon cuts were agreed in Montreal by national representatives at the International Civil Aviation Organization, ICAO.
The deal comes in a critical week for climate policy when the Paris agreement to stabilize climate change passed a key threshold for becoming law. International aviation is responsible for putting more carbon dioxide into the atmosphere every year than the whole of the Germany or the UK. And until now, there has been no global consensus on how to address aviation emissions.
CO2 will be allowed to grow to 2020, but after that, emissions will need to be offset. The deal will be voluntary to 2026, but most major nations are expected to take part. Airlines that pollute more than the prescribed level after 2020 would have to purchase carbon-offsetting credits.
The offsetting proposal is especially controversial. Airlines are striving to make planes more efficient, but the industry can't innovate fast enough to contain its dynamic growth.
That led to the proposal for offsetting – but sometimes offsetting by planting trees is not enough and is prone to double-counting.
One way to offset emissions, besides planting trees, is using trees' and other plants spoils to make sustainable fuels. The effort to use sustainable fuels has already started, and manufacturers and airlines support of alternative fuels is high.
To that end, the US biofuels leader, Amyris, Inc is developing an alternative aviation jet fuel made with a sustainably-sourced hydrocarbon using Amyris's proprietary synthetic biology platform. It is one of the most promising developments in aviation fuels in decades.
Amyris' jet fuel can reduce greenhouse gas emissions by up to 80 percent compared with petroleum fuels, when compared unmixed to petroleum fuels on a one-to-one basis, according to Amyris.
Attempts have been made for nearly two decades to include aviation and shipping in the UN's climate agreements, but both sectors have managed to avoid firm targets.
US EPA earlier this year issued a final scientific assessment that concluded that carbon emissions from aircraft endanger public health and welfare, a legal prerequisite the agency must take before regulating those emissions in the US. It is widely expected that EPA will introduce its set of rules for regulating domestic aircraft emissions in the US. Domestic aviation represents about 40% of total carbon-dioxide output from commercial flights.
Environmental groups said they hope the action to curb airline emissions will spur a similar cap on maritime CO2 production. Maritime emissions aren't covered by the Paris climate deal even though the industry is considered a major carbon emitter.
All these emissions trackings must be managed and verified and will require companies to install scalable and intelligent database systems like Locus SaaS-based EIM and Locus Platform that already help many companies comply with various emission laws and regulations around the world.