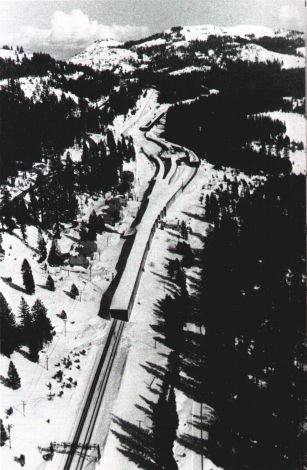 Posted by Neno Duplan
Today, every discussion about changes in environment must begin with data. In its exponentially increasing volume, velocity and variety, environmental data is becoming a new corporate and natural resource. It promises to be for the 21st century what steam power was for the 18th, electricity for the 19th and hydrocarbons for the 20th. This is what we mean when we say environmental data management.
Thanks to a proliferation of measurement devices, lower detection limits,  and the infusion of technology into all things and processes, the environmental industry is now generating huge amounts of data and 80 percent of it is "unstructured"—everything from images, video and audio to social media and rivers of data from embedded sensors and distributed devices. Managing these data in databases built only 10 years ago is either not possible or is very expensive.
Managing this data at enterprise level is our core business. To capture this growth potential, we have built the world's broadest and deepest capabilities in environmental and sustainability Big Data and analytics—both technology and domain expertise. Two-thirds of Locus Research's work is now devoted to environmental data, analytics and automated reporting. Locus provides the full array of capabilities our clients need to extract the value of Big Data. They can mine multiple structured and unstructured data sets across their business. They can apply a range of analytics—from descriptive to predictive to prescriptive. And importantly, they can capture the time value of data. This matters, because the battle for competitive advantage in this new world can be lost or won in fractions of a second.
Our data and analytics portfolio today is the deepest in the industry. It includes decision management, content analytics, planning and forecasting, discovery and exploration, business intelligence, predictive analytics, data and content management, stream computing, data warehousing, information integration and governance.  "Traditional computing systems, which only do what they are programmed to do, simply cannot keep up with Big Data in constant motion." For that reason late last year we launched the all new Locus EERP platform. In the process, we believe Locus will change the nature of environmental management and reporting.
At the same time that industries and professions are being remade by data, the information technology infrastructure of the world is being transformed by the emergence of cloud computing—that is, the delivery of IT and business processes as digital services. It is estimated that by 2016, more than one-fourth of the world's applications will be available in the cloud, and 85 percent of new software is now being built for cloud. Locus pioneered cloud computing in environmental industry since its inception in 1997. No other company has a track record of 15 years of managing enterprise environmental and sustainability data in the cloud with no down time.