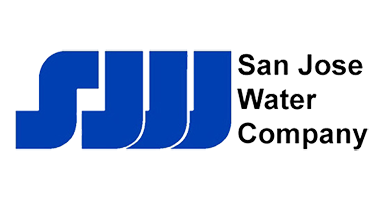 The Locus EIM SaaS will streamline SJWC's entire water compliance continuum from watershed to water treatment to water quality at its consumer's tap
---
MOUNTAIN VIEW, Calif., 24 February 2015 — Locus Technologies, a leader in environmental and compliance enterprise management software, today announced that San Jose Water Company (SJWC), an investor-owned utility providing water service to a population of approximately one million people in the Santa Clara Valley, has selected Locus as its environmental information management system. SJWC is deploying the Locus EIM SaaS-based software to consolidate and manage its field data collection; water compliance and water quality data; and all its environmental compliance and environmental data. SJWC will also use the Locus EIM to manage its environmental permits for all its sites and facilities.
"Water quality and environmental compliance are critical business functions at San Jose Water Company," said Francois Rodigari, Director of Water Quality and Environmental Services. "Locus and its EIM software are giving us, for the first time, the ability to consolidate and access critical information on data related to water quality and environmental compliance in a single repository based on a cloud platform. This comprehensive view of our water system will help us to comprehensively manage all data related to drinking water and environmental compliance, and as a result, bring higher efficiency to our organization."
Locus EIM is a comprehensive and configurable software designed to manage mission-critical environmental and sustainability data to help organization organize, manage, report, and visualize sampling, analytical, and subsurface data for compliance and assurance reporting for a variety of vertical markets including water, gas and oil, power generating utilities, and food and beverage.
"Our mission is to help organization, such as San Jose Water Company, to achieve their environmental stewardship goals by providing them the software tools to control the management of all data points of their water quality and compliance management," said Neno Duplan, President and CEO of Locus. "Our EIM water quality management cloud-based software for surface water, drinking water, groundwater, and wastewater provides our customers with a highly scalable and a feature rich application that gives water utilities strong analytical power, streamlined field sampling capabilities, mobile collection, and analysis as well as compliance management. We are pleased San Jose Water Company will be utilizing EIM to ensure that their customers are provided with the highest water quality possible."
ABOUT SAN JOSE WATER
San Jose Water Company, a wholly owned subsidiary of SJW Corp. and founded in 1866, is an investor-owned water company headquartered in Silicon Valley and is one of the largest and most technically sophisticated urban water system in the United States. SJWC serves over 1 million people in the San Jose metropolitan area comprising about 138 square miles. The utility ensures its buyers with high quality, life sustaining water, with an emphasis on exceptional customer service.