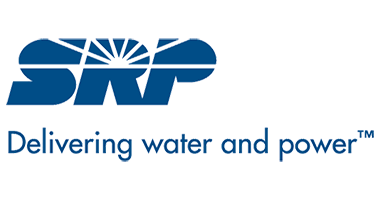 Locus Platform provides "out-of-the-box" configurable software to streamline SRP's Waste Management compliance tracking and reporting
---
MOUNTAIN VIEW, Calif., 27 February 2018 — Locus Technologies (Locus), the industry leader in EHS, sustainability, and compliance management software, is pleased to announce that Salt River Project (SRP) selected the multi-tenant SaaS Locus Platform to streamline its waste management and tracking, as part of its ongoing environmental stewardship and sustainability initiatives. A key factor for SRP was the "out-of-the-box" configurability of Locus Platform, plus the ability to perform their own data migrations and build APIs to integrate with internal tools, such as their LIMS system.
"The scalable, easy-to-use configuration in Locus Platform will allow us to standardize our waste management and reporting process, and integrating with Locus Mobile will simplify data collection and container management at our waste-generating facilities," said Noah Manwaring, environmental systems development lead at SRP.
"Locus Platform will help our Waste Management resources to more effectively track, manage, and report information to regulatory agencies, facility managers, and corporate staff, and we can completely customize the solution using the built-in Configuration Workbench tool."
Locus Platform's Waste application allows waste-generating facilities to manage waste cradle to grave—including waste streams, processes, detailed profiles, container details and weights, and storage locations—and to produce various report outputs like labels, manifests, and LDR generation.
At the enterprise level, powerful dashboards and reports show users how each facility is generating and managing its waste, and built-in labeling and tracking streamlines workflows to create a full EHS compliance solution.
"By taking our existing Waste application and adding in their API integrations, SRP is combining the advantages of off-the-shelf software with Locus Platform's powerful configuration tools. This means SRP will get exactly the software solution they need to fit their business processes," said Wes Hawthorne, President of Locus.