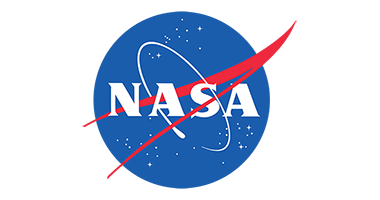 SAN FRANCISCO, Calif., August 24 2009 — Locus Technologies (Locus), the industry leader in web-based environmental software, was recently chosen as NASA/Ames Research Center 2009 Small Business Subcontractor of the Year.
Locus, as a subcontractor to NASA prime contractors, provided industrial automation diagnostic and repair services to NASA's automated Groundwater Treatment Systems. With its expertise in onsite and web-based industrial automation and controls, Locus successfully met aggressive budget and schedule constraints.
"Locus Technologies' hard work, and excellent performance in support of the continued operation and maintenance of the Center Groundwater Extraction and Treatment System (GWTS) were completed within budget and the projected schedules," wrote S. Peter Worden, NASA/Ames Center Director. "Your company's ability to provide diagnosis and/or a report of various automated components in a timely manner, such that there has been minimal to no "down time" is important as it is considered a value added performance," continued Worden.
"Locus is very proud to receive this honor from NASA/Ames Research Center for our expertise in groundwater treatment system automation services," said Neno Duplan, Locus President and CEO. "Locus has a long history in treatment system automation and was one of the first companies to use the Internet to streamline monitoring and management of groundwater treatment systems."
"Our work at NASA/Ames Research Center demonstrates our continued belief that strong environmental domain expertise, coupled with innovative online software services, is a powerful business model few if any other firms can match in the environmental space," continued Duplan.
Locus has provided industrial automation services for the environmental remediation and water industries since it was founded in 1997. Locus' Automation Services Group specializes in using automated and wireless sensors for remote monitoring, data collection, and control of water treatment systems. Locus' automated systems are available onsite or online via Locus web-based ePortal, where customers can view, manage and report via the Internet, and mashup their environmental data and activities through ePortal.
"Interest in our water management software is strong, but not just for automating treatment plant operation or regulatory reporting. We see our clients moving toward an era of sustainable remediation that leverages environmental business intelligence," said Duplan.
"Water treatment or air emission monitoring can be viewed as a key data source for lowering overall cost of operations, instead of simply as input for regulatory reporting. We help our clients use information gathered for environmental compliance to create an operationally competitive advantage," Duplan stated.