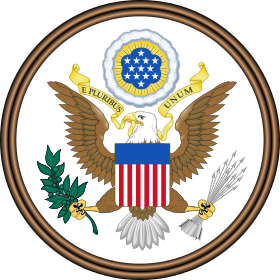 SAN FRANCISCO, Calif., 13 April 2004 — Locus Technologies (Locus), a leading provider of web-based environmental information management systems, today announced that their new release of LocusFocus portal, scheduled for release in summer 2004, will help public companies comply with the corporate governance requirements in the Sarbanes-Oxley Act which congress passed in 2002 in the law in response to a series of corporate financial crises. LocusFocus already addresses many aspects of management of company's environmental liability such as analytical data management, auditing, and document management. Additional functionality will include Environmental, Health, and Safety (EH&S) reporting and financial management of environmental liability, which companies are developing in response to governance requirements. As a part of Balance Sheet reporting, publicly traded companies must report their environmental liabilities and reserve.
The Sarbanes-Oxley Act mandates more rigorous corporate governance practices for all aspects of a company's business including recognition, measurement, display and disclosure of environmental liabilities. Given the increased emphasis on corporate accountability and the penalties and personal liability to CEOs and CFOs for non-compliance, companies are evaluating ways to increase the accuracy of assessing and quantifying environmental liabilities. Locus's new updated portal is designed to meet this growing need and to provide a tool to help companies organize, manage, and document their environmental liabilities.
"In order to minimize the possibility of erroneous or misleading disclosure, companies increasingly rely on consultants to assist in evaluating internal controls and disclosure procedures, conduct due diligence, analyze and document environmental liabilities, and review existing environmental liability disclosures for compliance with applicable securities laws. Now the companies, their consultants, and legal staff have a tool to document and manage all aspects of environmental liability in a way that was not possible before. By keeping all information about contaminated sites in a single, centralized, secure, web-based system, companies can aggregate information in real time, check the cleanup status of every site, monitor financial performance of consultants and contractors, and most importantly have real time corporate environmental reserve and liability information at their fingertips", said Neno Duplancic, President and CEO of Locus.
Companies that subscribe to use LocusFocus will make better use of resources and find it easier to comply with US and international environmental requirements, while at the same time lowering their operating costs associated with environmental information management.
By providing a systematic structure for planning, internal auditing and reviewing environmental information, LocusFocus enables companies to meet and exceed environmental requirements as well as enhance their credibility with customers, stakeholders and the public.