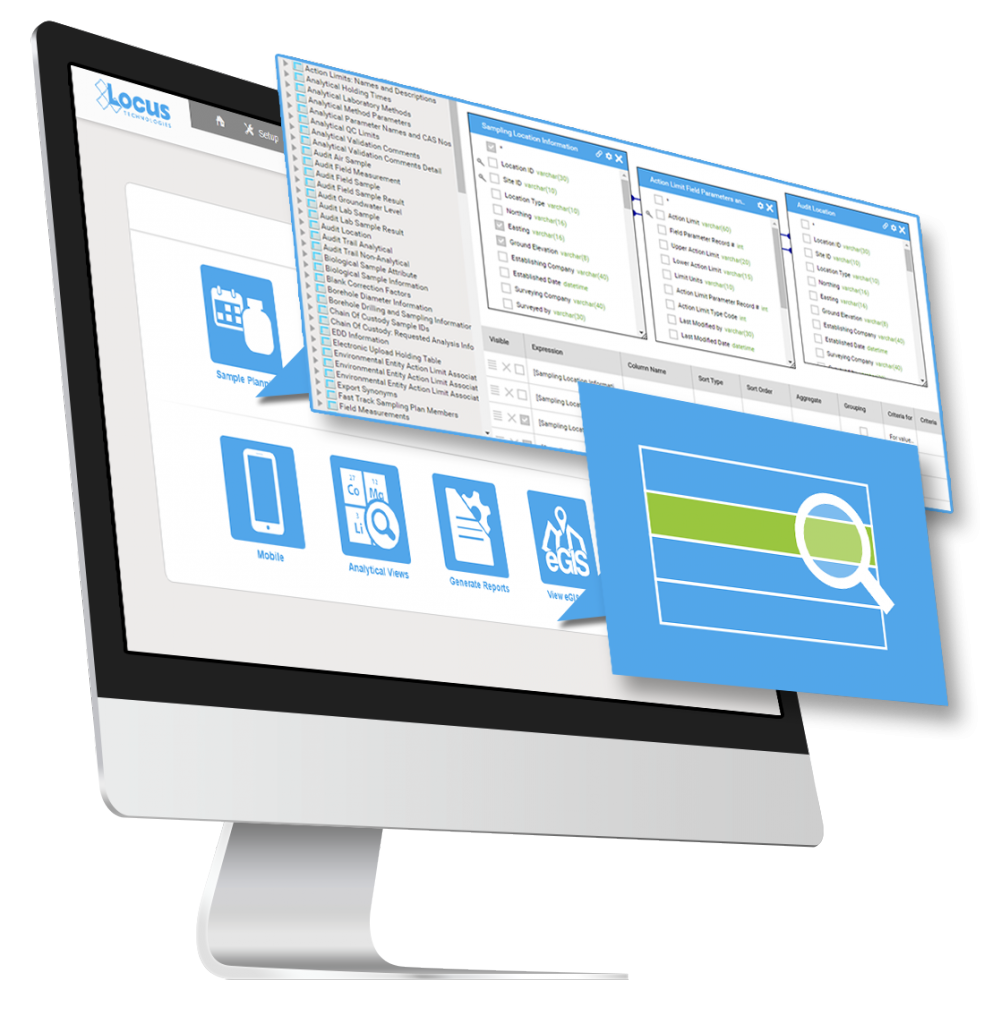 Advanced querying in Locus EIM just got much easier and much more powerful
---
MOUNTAIN VIEW, Calif., 8 March 2017 — Locus Technologies (Locus), the leader in cloud-based environmental compliance and sustainability management software, is excited to announce the release of the EIM Query Builder tool that is one of a kind in the environmental data management industry. The tool, exclusively in Locus' EIM environmental information management software, provides users with a graphical "drag-and-drop" interface to design, save, and share customized SQL queries with their teams via the EIM interface. This powerful tool will transform the user experience for Locus EIM customers.
EIM has always allowed users with advanced access and expert knowledge to write custom SQL queries against one site in the database. However, the existing tool required the user to be extremely knowledgeable in both SQL and EIM's database structure.
The new EIM Query Builder tool allows all users, even those with less knowledge of EIM's structure and the SQL language, to access their data via an interactive tool for one site, multiple sites, or across a site group. The Query Builder tool saves users' time through a number of new, useful functions, such as including lists of EIM tables and columns, automatically populating table relationships, joins, and on-the-fly query debugging. It even includes "friendly names" to make table querying even easier. Additionally, users can leverage this new querying efficiency by saving and sharing queries across all user levels. The new version of Query Builder will be available to all customers in Spring 2017 and is included in the basic subscription pricing.
"We believe our EIM users will love this new tool, as it provides the flexibility to dive into the data in any way users wish", said Wes Hawthorne, President of Locus Technologies. "Many times, experienced data managers need to extract very specific data sets that previously required the use of complex SQL queries. This new tool elevates the experience and provides many extras— including cross-site query and sharing that will greatly streamline advanced querying."