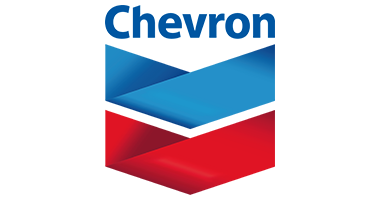 Locus EIM SaaS Named as Preferred Solution for Environmental Data Management
---
MOUNTAIN VIEW, Calif., 10 February 2015 — Locus Technologies, a leader in environmental and EH&S compliance enterprise and sustainability software, today announced that Chevron Environmental Management Company (CEMC), a subsidiary of Chevron Corporation, one of the world's largest integrated energy companies, has extended its relationship with the company to include contract renewal as well as distinguishing Locus' award-winning Environmental Information Management (EIM) solution as the system of record for managing environmental-based analytical lab and field data.
Chevron selected Locus EIM system as its preferred solution after a year-long competitive bidding process that included rigorous proof of concept testing, vendor capability analysis, and usability testing. Locus EIM will provide a scalable SaaS system for sustainable management of environmental analytical lab and field data. Locus EIM will support Chevron's EMC's standardized processes to improve environmental data quality, accessibility, and reporting.
"Locus has supported Chevron with our flagship EIM software since 2003," said Neno Duplan, CEO and president of Locus Technologies. "Corporations today want to invest into one environmental and sustainability solution that offers scalability, system flexibility, and user friendliness, while at the same time, achieve operational cost reductions and improve their environmental stewardship. Many Fortune 500 companies who need a comprehensive solution designed for sustainability, compliance and reporting rely upon our Locus EIM SaaS solution. We are pleased that Chevron selected EIM as a system of record for their environmental data and information management."
ABOUT LOCUS EIM
The Locus EIM SaaS offers enterprise environmental information management for analytical data for water quality, chemicals, radionuclides, geology and hydrogeology. EIM provides the whole solution and supports workflow from sample planning, collection, analysis, data validation, visualization and reporting. Locus Mobile is fully integrated with EIM and provides for real time field data collection and synchronization with EIM.