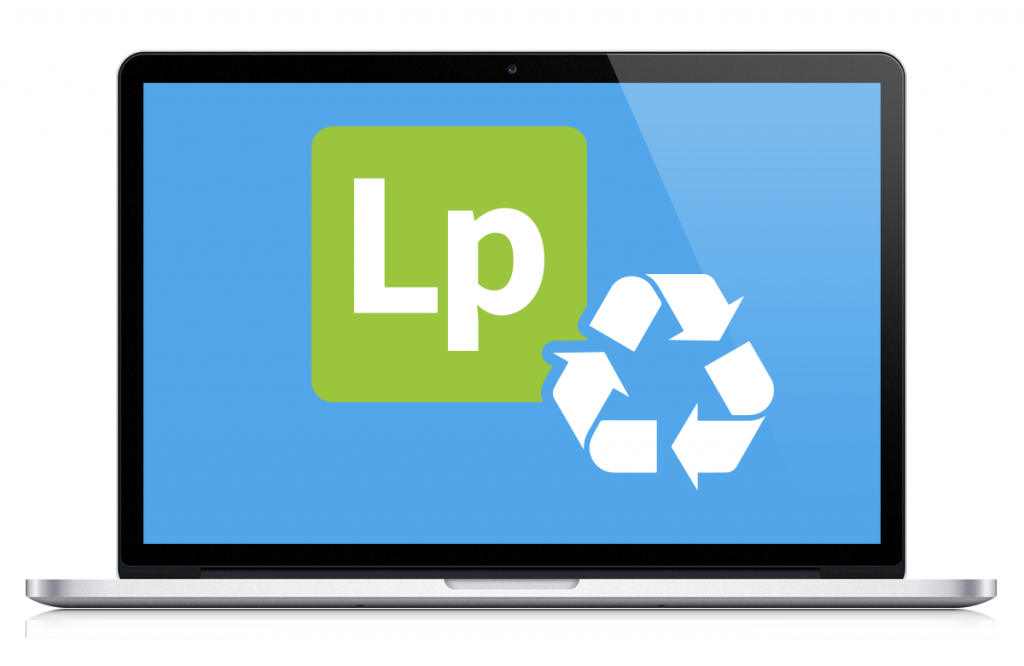 The new Sustainability application is fully integrated with the dynamic Locus Platform and GHG calculation engine and will automate emissions calculations for large enterprises.
---
MOUNTAIN VIEW, Calif., 17 October 2017 — Locus Technologies (Locus), the leader in multi-tenant SaaS EHS compliance and sustainability management software, introduces the new Sustainability application on its award-winning Locus Platform. The new Sustainability application is fully integrated with other Locus Platform SaaS applications and Locus' calculation engine, and it is intended to redefine how companies organize, manage, and calculate their greenhouse gas (GHG) inventories and other Key Performance Indicators (KPI's).
Today, environmental, sustainability, and energy managers for organizations of all sizes face myriad options from software suppliers offering various single-domain applications. To address this industry challenge, Locus designed the new Sustainability application on the versatile Locus Platform to provide rich functionality, simply, to make it easier for customers to make the most of their data management, compliance, and reporting requirements.
The Sustainability application will provide Locus' customers a comprehensive, integrated system for monitoring and managing their energy use, water, and other sustainability efforts throughout their facilities. Users will have full control over the setup of the source of emissions, emissions factors as well the equations used in generating calculations. The reports and calculations are also fully transparent and auditable, so that report outputs can be traced back to input data.
GHG inventories may be the result of mandatory state, regional, or national reporting programs, such as California Air Resource Board (AB 32), US EPA Mandatory Reporting Rule, or European Union Emissions Trading Scheme (EU ETS). Organizations need sustainability software and a GHG calculation engine that can calculate GHGs automatically and accurately from all emission-producing activities, at all their facilities, anywhere in the world. Some companies may choose to report their sustainability metrics via voluntary programs, such as the Global Reporting Initiative (GRI) or the CDP, or some other voluntary reporting standard. Locus can handle all related calculations and reporting requirements via a single app. No competing software available in the market today can do this.
The new Locus Platform Sustainability application and calculation engine support simultaneous calculations using multiple methods, so that users can input data once and report to federal, state, and voluntary reporting programs, according to each proper protocol. The application can also support direct electronic reporting formats for many reporting programs, so that manual transcription and submittal of data are no longer necessary. This is a very powerful capability and a huge advantage to customers in terms of efficiency and cost savings.
"We've updated Locus' sustainability module based on industry demands," said Wes Hawthorne, President of Locus. "The requirements and procedures for GHG reporting are varied, complex, and rapidly evolving. To ensure compliance, companies need a calculation engine that can handle complex equations using appropriate emission factors, conversion factors, and calculation methodologies for each reporting program. The right calculation engine can reduce the stress, time, and potential inaccuracies found in homegrown accounting methods. This isn't a product of different solutions pieced together to look like one; it is the 'whole solution.' Our approach means a dramatically lower cost than what customers have seen in the past with the ERP providers or with single-point solutions from different single-tenant vendors," Hawthorne explained.
As a leading accredited GHG verification company in California, Locus directly observed challenges that many companies experience with GHG inventory calculation, coupled with the gross inadequacy of tools currently available in the market. Informed by their experience verifying hundreds of GHG inventories, Locus developed the new Sustainability application and calculation engine with a deep, unique insight into the customer's needs.
Locus will have leading industry experts available to discuss the features of the Sustainability application at the National Association for Environmental Management (NAEM) 2017 EHS Management Forum, October 25–27, 2017, in Fort Lauderdale, Florida.
ABOUT LOCUS TECHNOLOGIES
Locus Technologies is a Silicon Valley company that provides EHS compliance and sustainability software that has been helping companies achieve environmental and compliance business excellence since 1997. Public and private companies, such as Chevron, Honeywell, Monsanto, DuPont, and Los Alamos National Laboratory, rely on Locus to manage their water quality, air, and soil data to calculate emissions including greenhouse gases, discharges, and environmental impacts. Locus provides mobile and multi-tenant SaaS and PaaS (Software as a Service/Platform-as-a-service) software solutions to build end-user configurable solutions.
For more information, email info@locustec.com.