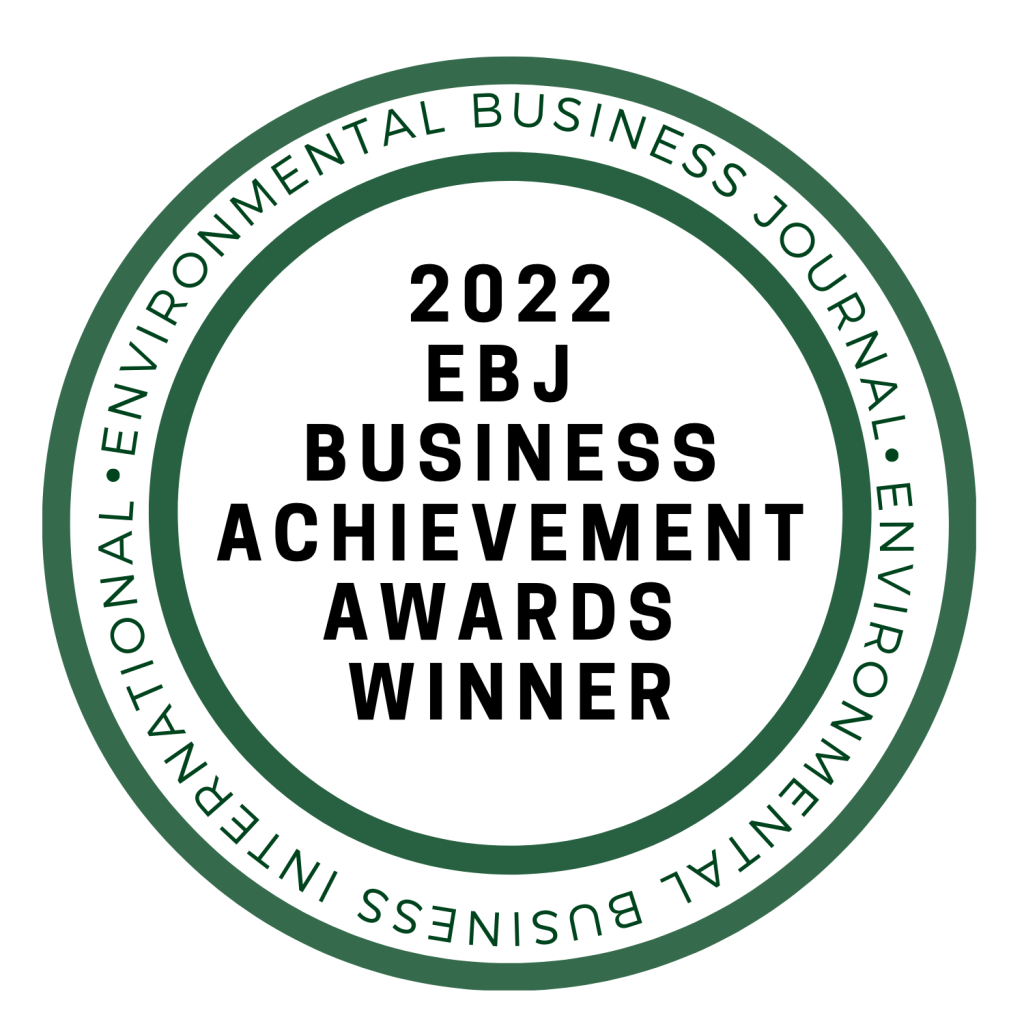 Environmental Business Journal (EBJ) recognized Locus for ESG software growth and innovation.
---
MOUNTAIN VIEW, Calif., 2 March 2023 — Locus Technologies, the leading EHS Compliance and ESG software provider, received their 17th consecutive award from Environmental Business Journal (EBJ) for growth and innovation in the field of Information Technology in the environmental software with particular focus on EHS, compliance, sustainability, and ESG.
Locus continues to expand its ESG SaaS solution, including built-in business intelligence tools for interactive, actionable insights into unified EHS compliance and ESG data, forecasting tools predicting future ESG reporting, APIs for utility data sources, and interfaces with third-party systems that house ESG data. Locus's ESG solutions focus on "enter once, report to many." enabling companies the efficiency of reporting to multiple organizations and numerous standards from a single dataset. Essential built-in reporting includes state or federal regulations and ESG based on standards, including CDP, GRI, SASB, TCFD, and many others.
"Locus's pioneering work in integrated ESG reporting and EHS compliance software is paying off. As one of the early SaaS leaders in net-zero digital solutions for ESG reporting, Locus continues to provide value to companies that want to be credible with their carbon reporting and sustainability software." said Grant Ferrier, president of Environmental Business International Inc. (EBI), publisher of Environmental Business Journal.
"With energy transition, climate resilience, and new federal programs driving business, as well as traditional environmental market drivers in infrastructure, air quality, remediation, water and wastewater it is understandable that companies that offer integrates SaaS platform like Locus has advantage." added Ferrier.
"As Locus continues to expand our EHS and ESG software we would like to thank EBJ for recognizing Locus again for a 17th consecutive year and for noting the new functionality and growing customer base we achieved in 2022. Locus will continue this trajectory into 2023 with new tools designed to simplify EHS and ESG management in our award-winning Locus software, which offers a single system of record and truth for our customers. Locus SaaS platform enables our customers to manage their carbon transactions and inventory with the same rigor, confidence, and transparency as their financial ones." said Neno Duplan, the Founder and CEO of Locus Technologies.