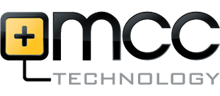 WALNUT CREEK, Calif., 1 November 2002 — Locus Technologies (Locus), a global leader in environmental engineering, remediation and information management, announced today an exclusive teaming agreement with MCC Technology, Inc. (MCC) in the application of their patented Closed-Loop Bioreactor Technology. As part of its joint application and marketing partnership with MCC, Locus will be offering this remediation technology to its existing Fortune 500 client base and prospective new clients. MCC has committed to supporting Locus with the operational infrastructure and on-site operation of the remediation technology. The patented Closed-Loop Bioreactor Technology is gaining considerable interest in the engineering community for its ability to rapidly remove phase separated hydrocarbons from groundwater, often in less than 60 days. Likewise, it has the ability dissolve groundwater contaminants quickly, often within a 9-month period or less. Locus believes this technology will offer clients the ability to rapidly obtain closure for their groundwater sites, often in less than a year. The system is effective on common fuel constituents, such as BTEX, as well as pervasive additives, such as MTBE.
"The application of the Closed-Loop Bioreactor Technology will make the closure of complicated groundwater sites a reality. Clients can now make informed business decisions about the value of impaired properties in months, rather than years. Our system will reduce project cleanup schedules often by as much as 75%, allowing the value of impaired property to be realized and credited. Closure costs can now be more precisely defined, with substantial savings compared to traditional technology. The Closed-Loop Bioreactor delivers yet another powerful tool to Locus's arsenal of cost savings technologies designed to lower cost at environmentally impacted sites," said Neno Duplancic, President and CEO of Locus Technologies.
ABOUT MCC TECHNOLOGIES
MCC provides long-term remediation of soil and groundwater caused by contamination of hydrocarbon-based pollutants. With more than 15 years of experience in remediation, the patented Bio-Sparge(SM) system has recently been approved as an innovative technology for the Florida Department of Environmental Protection.