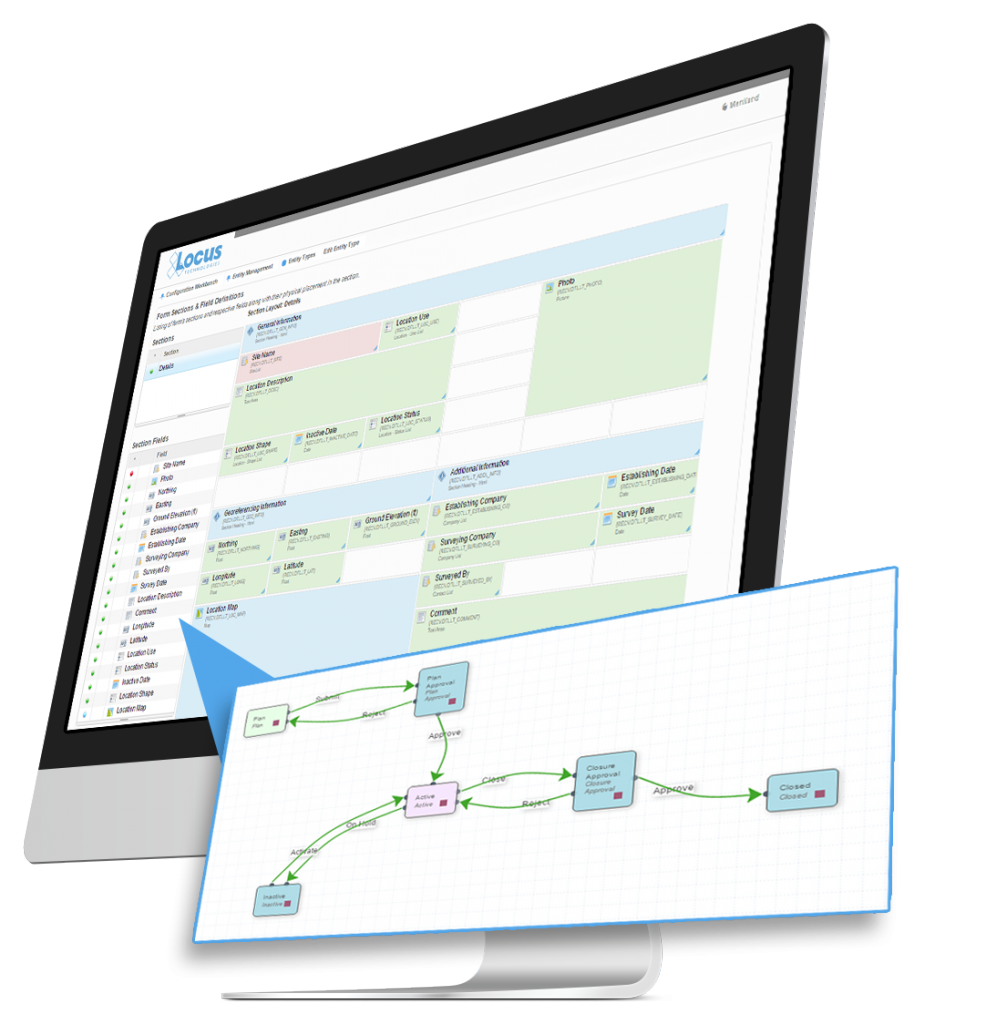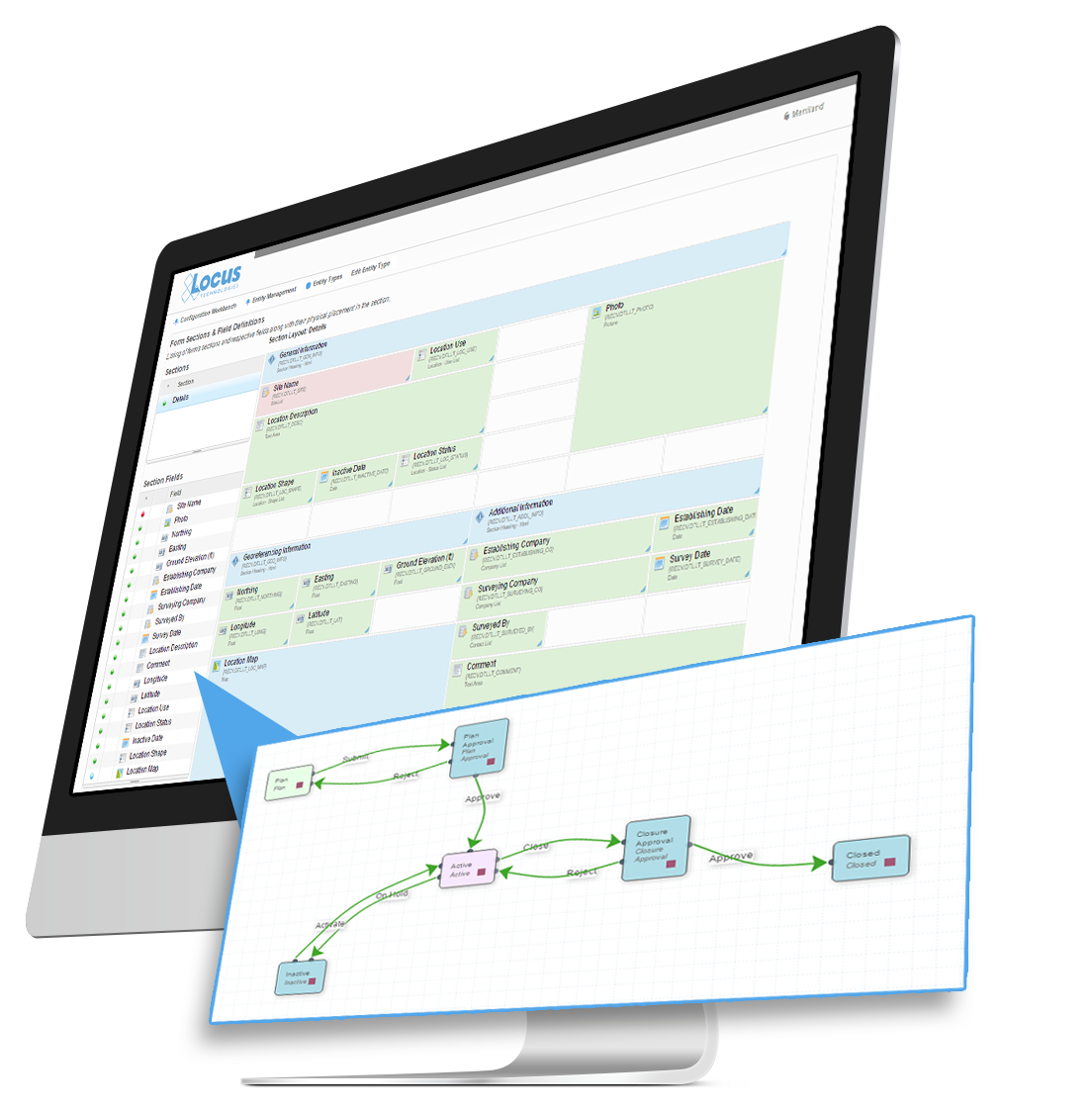 The new visual rule configuration leverages the latest web technologies. We designed it to efficiently perform tasks in the software configuration process – without any programming. This helps Locus Platform customers meet rapidly changing EHS&S software requirements at lower cost.
---
SAN FRANCISCO, Calif., 18 October 2016 —
Locus Technologies (Locus), the leader in cloud-based environmental, sustainability, energy, and compliance management software, has once again expanded on the configurability of its cloud-based Locus Platform. Locus Platform is introducing new visual rule configuration, which allows users to conditionally change the behavior of fields within any form using a simple interface that requires no additional software code.
The system can be easily configured to make certain fields conditionally visible, editable, and required based on other information entered by the user. This makes data-dependent forms easy to construct for any application. This feature is available for all existing Locus Platform applications, as well as for customers building their own applications using the Platform's configuration tools.
This new feature is pertinent to all EHS applications. System administrators are able to follow a simple setup wizard to create many kinds of dynamic input forms, such as collecting additional information if a user responds 'no' to an audit question, or displaying waste code options if a waste profile is categorized as hazardous. With visual rules, the these applications can now be reconfigured for any user without the need for any expensive software development.
With this functionality, Locus Platform emerges as a market leader in EHS&S rule management systems. The intuitive, graphical approach will make it popular with domain experts, as well as managers. EHS&S departments will be able to create and maintain business rules and to automate a wide variety of operational decisions specific to their organization, without needing any programming knowledge. Visual rule configuration reduces the time it takes to develop, implement, and update their applications, compared to traditional software.
"One of the great benefits of the Locus Platform has always been its configurability. Businesses don't need to modify their practices and policies to fit an off-the-shelf EHS&S solution with predefined forms, features, and rules. Rather, the solution can be configured to their existing practices – without the need to ask a vendor to do it for them. And with the new visual rules feature, that configuration is easier than ever," said Wes Hawthorne, President of Locus.
"Keeping the end users' perspective in mind, we've packed the same 20-plus years of domain expertise that Locus has been offering into a highly configurable and scalable new software platform, built from the ground up using the latest web technologies," remarked Neno Duplan, CEO of Locus.