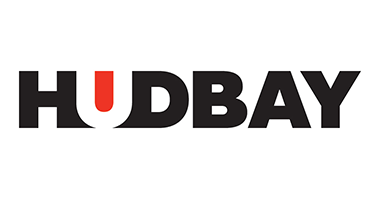 The Locus EIM SaaS with integrated GIS mapping will streamline environmental field and analytical data management and reporting for Hudbay Minerals
---
MOUNTAIN VIEW, Calif., 19 June 2018 — Locus Technologies (Locus), the industry leader in multi-tenant SaaS EHS and environmental management software, is pleased to announce that Hudbay Minerals, a premier mining company in Canada, will use Locus EIM to improve their environmental data management for field and analytical data reporting. In addition to the standard features of Locus EIM, Hudbay Minerals is opting to use Locus' GIS+ mapping solution, Locus Mobile for iOS, and the robust LocusDocs document management solution to enhance and streamline their processes.
Locus EIM and the integrated GIS+ solution will help Hudbay Minerals to improve efficiency of sampling and monitoring activities for both field and analytical data. The SaaS solution is enhanced by Locus Mobile for field data collection, which works offline without any internet connection.
"The Hudbay team in Arizona looks forward to working with the Locus team and using the system," said Andre Lauzon, Vice President, Arizona Business Unit at Hudbay.
"By using the powerful smart mapping technology of Locus GIS+, powered by Esri and integrated with all the functionalities of Locus EIM, Hudbay Minerals can save data queries as map layers to create more impactful visual reports," said Wes Hawthorne, president of Locus Technologies.
ABOUT LOCUS TECHNOLOGIES
Locus Technologies is a Silicon Valley company that provides EHS compliance, water quality management, and sustainability software that has been helping companies achieve environmental and compliance business excellence since 1997. Public and private companies, such as Chevron, Honeywell, San Jose Water Company, Honolulu Board of Water Supply, Monsanto, DuPont, and Los Alamos National Laboratory, rely on Locus to manage their water quality, air, and soil data to calculate emissions including greenhouse gases, discharges, and environmental impacts. Locus pioneered mobile and multi-tenant SaaS and PaaS (Software as a Service/Platform-as-a-service) software solutions to build end-user configurable solutions.
For more information, email info@locustec.com