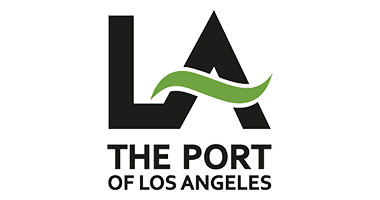 Locus Technologies selected by the busiest port in the United States
---
SAN FRANCISCO, Calif., May 5, 2008 — Locus Technologies (Locus), the industry leader in specialty environmental services and web-based environmental software, has been selected by the Los Angeles Board of Harbor Commissioners to perform environmental site assessment, soil and groundwater investigation and cleanup, environmental compliance assessment and environmental information management services for the Port of Los Angeles. The agreement with Locus is valued at $1,890,000 for a 3-year period.
Mr. Paul Parmentier, Locus' Southern California regional manager, will be project manager for the Port of Los Angeles project. The contract further consolidates Locus' presence in the rapidly expanding and fiercely competitive California transportation market. Locus is happy to be one of the Port's principal environmental partners. The Port of Los Angeles, a premier US gateway for international trade and commerce, is located in San Pedro Bay, just 20 miles south of downtown Los Angeles. This booming seaport is not only considered the busiest port in the US with its record-setting cargo operations, but is also known for its groundbreaking environmental initiatives and progressive security measures. The Port encompasses 7500 acres, 43 miles of waterfront and features 27 cargo terminals, including dry and liquid bulk, container, breakbulk, and automobile and omni facilities.
The Port project will be supported by Locus' cutting edge flagship environmental management software product, ePortal, a web-based platform that runs key environmental data management applications. Locus' ePortal leverages Web 2.0 technologies such as Service Oriented Architecture (SOA), mashups and vertical searches. It also stores and organizes all of the customer's environmental data and information. Locus is the only environmental services organization able to offer such powerful data management and organization capabilities to its clients.
"Locus is pleased to support the massive operations at the Port of Los Angeles with our unique blend of environmental consulting and management. This project is an example of the specialized consulting and advanced information management services Locus provides our clientele that result in faster and less expensive remedy selection, implementation, and ultimate site closure," said Mr. Parmantier, Locus' Southern California Regional Manager for Locus Technologies.
"We are very pleased to add another Port client on the list of transportation companies that Locus has served since its inception. Our expertise for environmental liability management, coupled with the state-of-the art technology for environmental management was the winning combination that resulted in the Port of Los Angeles choosing our company," added Mr. Neno Duplancic, President and CEO of Locus.