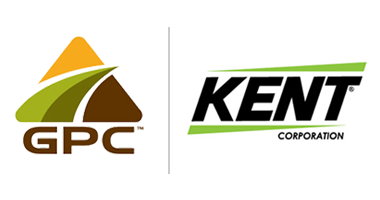 ---
SAN FRANCISCO, Calif., 20 September 2016 — Locus Technologies (Locus), a leading provider of real world software solutions to streamline EHS regulation and compliance management, has recently issued a new case study for an implementation of the Locus Platform for Clean Air Act Title V recordkeeping.
Keeping track of environmental compliance can be difficult and requires high levels of organization. Locus' products help companies manage their environmental compliance and move forward with their tasks. One of Locus' customers, Grain Processing Corporation (GPC), utilized Locus Platform to manage their environmental compliance needs and improve their work processes.
"Our recent successes in deploying our software solutions to customers in food and agricultural industries proves its versatile nature. GPC needed a data management system for their Title V monitoring that was tailored to their specific business practices. The Locus Platform allows for full configurability of its data collection tools, workflows, and outputs. By using these tools, the software solution fits the business, not the other way around." said J. Wesley Hawthorne, President of Locus Technologies. "This ultimately leads to quicker adoption, reduced costs, and consensus among all the software users."
The case study examines GPC's use of Locus Platform to streamline their environmental compliance challenges, how they used Locus as a solution to their needs, and the results of using Locus Platform to streamline their compliance process. Follow the link to the case study on our website.
https://www.locustec.com/case-study/gpc-streamlines-clean-air-act-title-v-record-keeping-using-locus-platform/
ABOUT GRAIN PROCESSING CORPORATION
Founded in 1943, GPC is a privately owned company with a solid history of innovation and a vision for continued success in the future. Its mission is to manufacture, distribute and market customer-specified food, pharmaceutical and industrial-grade products of uncompromising quality. GPC's substantial investment in the finest people, facilities, technology and customer support services reflects the seriousness of that commitment to quality.