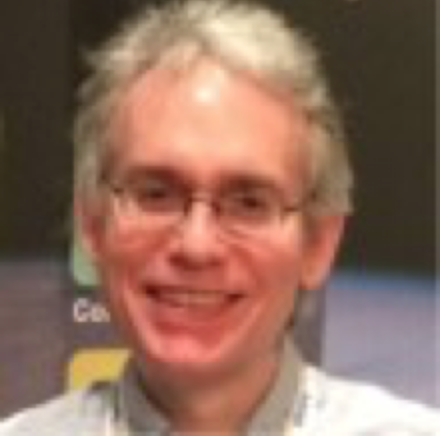 Locus Technologies Establishes Asheville, NC Operations
---
SAN FRANCISCO, California, June 15, 2011 — Locus Technologies (Locus), the industry leader in Web-based water, energy, and environmental software, announced today that Dr. Todd Pierce rejoined the company in their newly established office in Asheville, NC. Dr. Pierce will lead Locus' Web-based Geographic Information Services and Augmented Reality Group.
Dr. Todd Pierce returns to Locus as Director of Geographic Information Systems. Dr. Pierce has over twenty years of experience in geographical information systems and Web programming and holds a doctorate in geography from the University of Oxford, U.K. He previously worked for Locus from 2003-2007, when he developed the mapping components of Locus' EIM application. Dr. Pierce is now coming back to Locus to manage the implementation of all R&D for Locus GIS applications. He will lead efforts to develop subsurface 3D visualization, Augmented Reality (AR), and real-time sensing into Locus' GIS-based applications.
Locus believes that GIS technology coupled with AR creates a new framework for studying water, energy, and global climate change issues by allowing users to inventory and display large, complex spatial datasets. GIS can also be used to analyze the potential interplay between various factors, getting us closer to a true understanding of enterprise sustainability.
While GIS is already widely used by planners, engineers, and scientists to display and analyze all forms of location-referenced data, it has not been used effectively to link subsurface, surface and atmospheric data in a single system on the Web. Since every aspect of climate change and sustainability affects or is affected by geography and geology, be it at a global, regional, or local level, interplay among geography, geology, hydrology, and atmosphere is very important for a holistic view of enterprise environmental impact. Web-based GIS linked to large data sets in Locus EIM is the single most powerful integrating tool for inventorying, analyzing, and ultimately managing and reporting this extremely complex problem. The key to understanding our dynamic climate and related energy and environmental issues is creating a framework to take many different pieces of past and future data from a variety of sources and meshing them into a single system. That is exactly what Locus has done.
Neno Duplan, President and CEO of Locus, commented, "Our company's strength is directly related to our innovative and experienced environmental professionals. I am pleased that Dr. Todd Pierce has re-joined our firm to lead our Asheville operations. Todd's previous work as a research scientist with UNC Asheville's National Environmental Modeling and Analysis Center (NEMAC), where he developed Web mapping tools for the National Oceanic and Atmospheric Administration (NOAA), the U.S. Forest Service, and state and local agencies, is relevant to work he will lead at Locus."
"We have a growing technology cluster here in Asheville. The presence of a highly sophisticated workforce was a critical factor in establishing a Locus base of operations in this community. I am excited to be back to Locus and to continue my work to bring the power of GIS and Web-based visualization to Locus' cloud applications. We are at a point in the evolution of the technology and its broad application where the next logical step is development of a GIS-based framework for earth systems modeling that includes subsurface, surface and atmospheric information in a single system. Such a system that Locus pioneered crosses academic, scientific, and industrial domains to serve as a platform for a comprehensive water, energy, climate, and sustainability management system," said Dr. Todd Pierce.
"Our world faces unprecedented challenges, and GIS technology is poised to provide enterprises the necessary tool to collect, manage, and analyze the myriad of analytical, biological, and regulatory data in a very transparent and visual way. GIS technology has proved to be invaluable in driving intelligent decision making. Todd will continue building on extensive work that has already been done to integrate Locus' many applications, from hydrogeology to climate science, and apply GIS technology to address complex subjects such as water quality management, GHG inventories, data model development, waste management, carbon accounting, and climate change visualization. Every organization that is looking to be credible with respect to all their environmental reporting needs will need a tool like this," added Duplan.