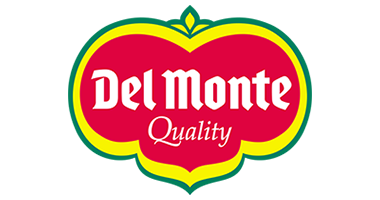 7 August 2014 — If you've ever opened a can of peaches or green beans, there's a good chance it was marked with the red and yellow Del Monte Quality shield. After all, Del Monte Foods is one of the country's largest and most well-known producers, distributors, and marketers of branded food products—namely canned fruits and vegetables—for the U.S. retail market.
These cans of produce eventually appear on the shelves of supermarkets across the country and end up in our shopping carts—but what happens before they make it there?
Today's consumers are more invested than ever in discovering the details of how products come to be. This includes what natural resources are used, how much of each is expended, and what environmental impacts are a result of the production process. Curiosity seems to be especially piqued when it comes to the food and agriculture sector, and Del Monte is an example of a company who has chosen to address these questions, as well as offer a roadmap for future improvements.
The Sustainable Dream
Del Monte clearly states that its process of bringing food to our dinner tables is grounded in a deep respect for natural resources. The company works to ensure the delivery of its products is done in the most sustainable way possible, by striving to reduce its operational environmental footprint through the elimination of waste and minimization of materials, energy, and water used.
Toward what was arguably the beginning of the sustainability craze, Del Monte established a baseline year of 2007 with a target year of 2016 to effectively monitor its environmental key performance indicators (KPIs). The company made a commitment to corporate responsibility, and began to track energy, water and waste KPIs, conduct lifecycle assessments, practice LEAN techniques at their 14 facilities, and analyze their supply chain greenhouse gas footprint.
Software Lends a Helping Hand
In the beginning, Del Monte ran into a few challenges along the road to making sustainable improvements. At the time, the company's sustainability program was experiencing problems with data validation, and was still manually creating reports by exporting data to spreadsheets.
In order to simplify reporting and ensure the quality of its data, Del Monte made the decision to use the latest advancements in technology to manage and report the metrics behind its sustainability goals, and implemented Locus' sustainability software. Del Monte discovered that Locus' cloud-based system was configurable, thus making it more relevant to the company's business and providing closer access to its environmental data.
Locus helped Del Monte discover where errors existed in its historical data, which were then fixed and migrated to the software platform. Existing data validation steps and notifications were configured to fit Del Monte's timelines and processes to ensure the quality of the data. Within the software, each user was given a dashboard that they could customize to their site's sustainability needs, allowing them to see important data immediately upon login, and easily create standard reports. Users were also able to create graphs and tables across all sites within their business unit, and compare these to corporate trends—therefore achieving their goal of making data more transparent within the company.
Sometimes an essential aspect to achieving your sustainability goals is knowing when to enlist outside assistance. Important business decisions are based off of data collected and unfortunately, human error is usually inevitable. Taking advantage of the latest technology and built-in validation checks means attaining flawless data quality, and thus ensuring strong and accurate business decisions. Also, making data transparent—meaning easily searchable and accessible—is important to show you are meeting all expected regulations and business-specific goals. Doing all sustainability tracking, management, and reporting in one central, cloud-based system is a solid method for improving data transparency. From this system, it is possible to:
Track industry-specific and business-specific KPIs including GRI indicators
Review and approve data according to business-specific work flow requirements
Compare parameters across sites or against other related parameters
Generate trend charts on the web and create reports to track impact
Set periodic benchmark goals and track performance against these goals
From Dream to Reality: Visualizing Progress
Over the past seven years Del Monte has been continuously working to tackle its environmental sustainability goals across the various operational steps that result in bringing its products to consumers: from processing, to packaging, to distribution. With the assistance of Locus' software, Del Monte has created uniform sustainability reports across all sites. Reporting and graphing capabilities help the company view trends in its data more quickly and reliably; data can be easily compared from month to month in order to view recent headway.
Del Monte currently uses Locus' software for analysis of natural resource to cost, and to manage its various sustainability metrics in order to reach its objectives, such as conservation goals (water and electricity reduction), waste audits, and waste diversion goals. For example, in 2007, Del Monte was approximately 40 percent in waste diversion. With the use of Locus' sustainability tracking, reporting, and charting functions, Del Monte was more equipped to better manage their progress and reach an 80 percent solid waste diversion rate.
One day at a time, with the help of Locus' software tools, Del Monte is steadily charging ahead to achieve the sustainability goals it set seven years ago. So the next time you pick up a can of Del Monte produce from the shelf, take comfort in knowing it was produced with an unwavering appreciation for the environment and its resources.