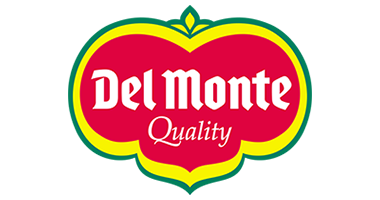 Solution to Drive Food Manufacturer's Integrated Environmental Management
---
SAN FRANCISCO, California, December 12, 2011 — One of the nation's largest food companies has joined with a Silicon Valley innovator to advance its position as a leader in sustainable energy and environmental resource management. Locus Technologies today announced that Del Monte Foods has selected Locus Technologies' award-winning ePortal™ platform to provide a comprehensive, integrated system for monitoring and managing its energy use, water, and other sustainability efforts throughout the corporation's facilities.
Together, the two companies are combining the latest in sustainable agricultural, food processing, and product delivery efforts with next-generation online technologies for Environmental Enterprise Resource Planning (EERP). In particular, ePortal will provide Del Monte with enterprise tools to optimize consumption of environmental resources to lower greenhouse gas emissions and encourage more sustainable growth.
For several years, Del Monte has pursued an aggressive agenda for environmental sustainability, including reductions to its waste stream, greenhouse gas emissions and water consumption.
Today's announcement adds the critical component of energy management to this integrated resource approach by using Locus' web-based environmental management and analytical tools for a simpler, more effective sustainability campaign. Through a single Cloud-based secure system, the Locus platform will collect, monitor, and analyze multiple streams of energy and environmental data flowing from Del Monte's operational locations, with consumer production ranging from Kingsburg, California to Mendota, Illinois, as well as a wide array of Pet Food manufactured throughout the United States.
Locus' ePortal works with Del Monte's resource planning system to aggregate critical financial and operational data into a single platform for effective environmental resource monitoring and management.
"Companies are looking beyond single solution to address their energy, resource management, water, and compliance needs," said Neno Duplan, president and CEO of Locus Technologies. "They seek solutions that help to align their energy, environmental emissions, and resource management strategies to become more efficient and to manage their energy and water consumption. ePortal provides that simple, integrated system, similar to ERP, that manages all environmental, energy, water, and other sustainability needs under a single portal infrastructure and Single Sign On (SSO) on the web," Duplan said.
"By working with Locus, we will improve our ability to analyze and forecast our reliance on critical environmental resources, which will help Del Monte meet its sustainability goals," said Robin Connell, Sustainability Programs Manager for Del Monte Foods. "Management of our complex set of activities requires robust software architectures that are best delivered via the Cloud. We found all of these in Locus' platform."
ABOUT DEL MONTE FOODS
Del Monte Foods is one of the country's largest producers, distributors and marketers of premium quality, branded pet products and food products for the U.S. retail market, generating approximately $3.7 billion in net sales in fiscal 2011. With a powerful portfolio of brands, Del Monte products are found in eight out of ten U.S. households. Pet food and pet snacks brands include Meow Mix®, Kibbles 'n Bits®, Milk-Bone®, 9Lives®, Pup-Peroni®, Gravy Train®, Nature's Recipe®, Canine Carry Outs®, Milo's Kitchen® and other brand names. Food product brands include Del Monte®, Contadina®, S&W®, College Inn® and other brand names. The Company also produces and distributes private label pet products and food products.
For more information on Del Monte Foods, visit the Company's website at www.delmontefoods.com.
Del Monte. Nourishing Families. Enriching Lives. Every Day®