Posted by Locus Product Team
Tracking your data is made easy within our software as a service (SaaS), Locus Platform (LP). Your company can take advantage of LP's mobile-aware browser functions, giving you the capability to do all your fieldwork with your existing phones or tablets.   When cellular connections are unavailable or unreliable, Locus also has a Mobile app which supports the offline capabilities you need to keep your workflow going. 
Regardless of your mobile approach, each mobile form can be easily configured to capture the data you require in the field such as photos and the sampling results.  
Along with easy mobile data collection, Locus Platform can help you to:
Track and report your daily results, such as chlorine, nitrite and temperature to water treatment operators, for

real time adjustments.

Monitor lab results from routine sampling.

 

Flag out of range data in real time for notifications or data entry corrections.

 

Analyze data geospatially to understand situations impacting water quality.

 

Report average monthly chlorine results.

 

Track water quality complaints and illicit discharges overtime. 

 

Generate Nitrification Reports. 

 

Prepare Monthly Flushing reports.

 
Of course, those are not the limits of Locus Platform. Our software can also help you to:
Track and manage all types of tasks and regulatory commitments.

 

Track any type of permit and associated requirements.

 

Generate notifications for defined events, such as data entered above limits.

 

Produce PDF and Excel reports for regulators and customers.

 

Keep all your information in an easy-to-use secure system and basically future proof your program.

 
Whether in the office, or out in the field, Locus Technologies is with you every step of the way during the tracking process. Contact us to find your solution.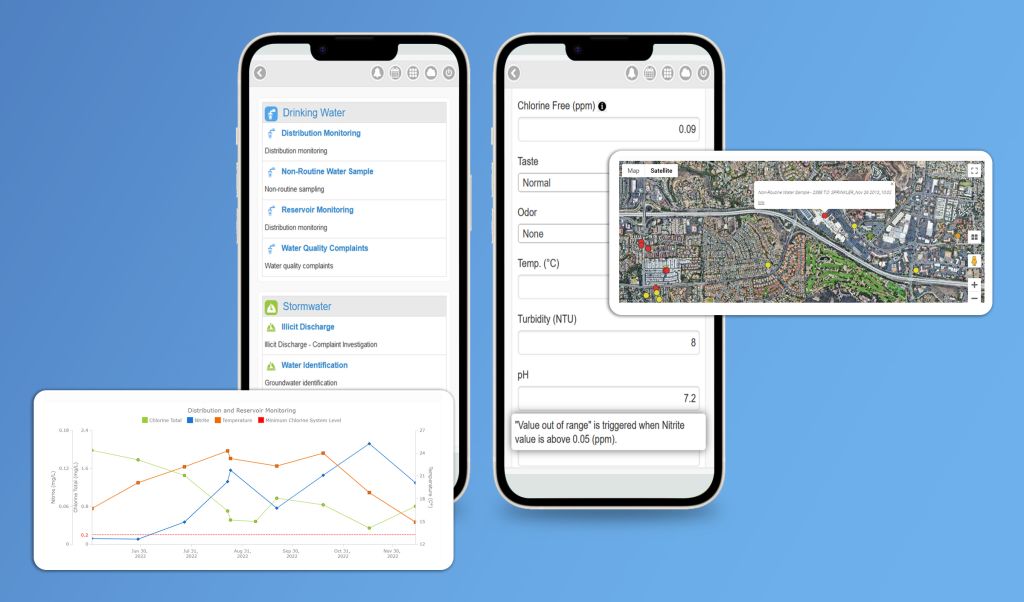 Request a demo
Send us your contact information and a Locus representative will be in touch to discuss your organization's needs and provide an estimate, or set up a free demo of our enterprise environmental software solutions.