Posted by Locus Product Team
Locus Environmental Information Management
Locus was founded on the vision of online environmental data management for large volumes of complex data collected as part of environmental site investigations. Locus' Environmental Information Management (EIM) has remained the market leader in cloud environmental data management systems for over 20 years. EIM continues to evolve to meet an ever-wider customer base from international chemical companies to local water districts. Locus has approached EIM's evolution with the same focus since day 1, handle any type of environmental data with ease and sophistication, enabling our customers to spend less time handling data and more time assessing information.
Locus EIM Then: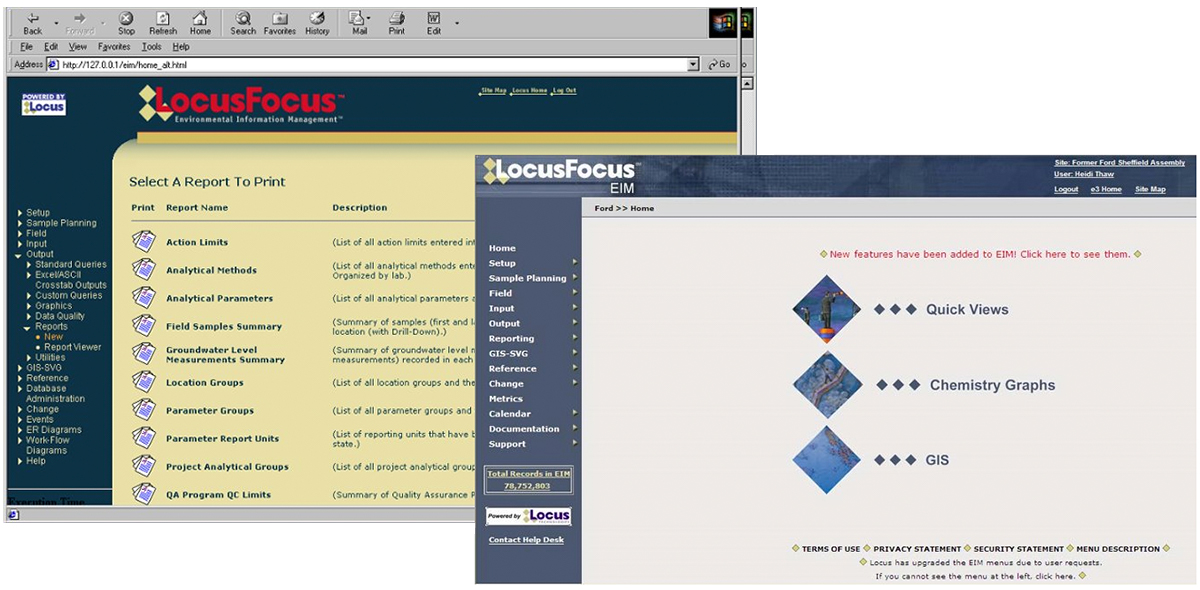 Locus EIM Now: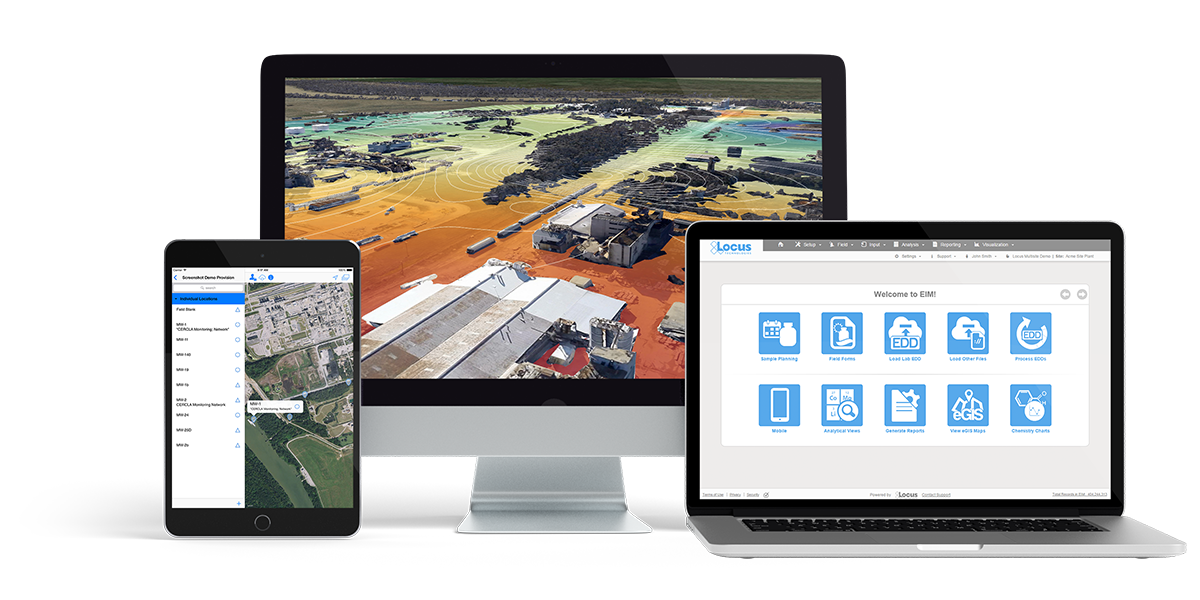 ---
GIS Mapping
Since Google Maps was first announced, Locus worked to add GIS elements to our software as soon as it was technically feasible. Our easy-to-use visualization tools have evolved over the years from Scalable Vector Graphics, to Google, to Esri ArcGIS Online. Born with our EIM software, GIS visualization of information was something our customers wanted and loved.  Always included in our pricing, having the ability to easily make maps from complex data was always a key feature of EIM. With technical advances, our maps are even more robust and integral to our vision of environmental information management.​
Locus eGIS Then: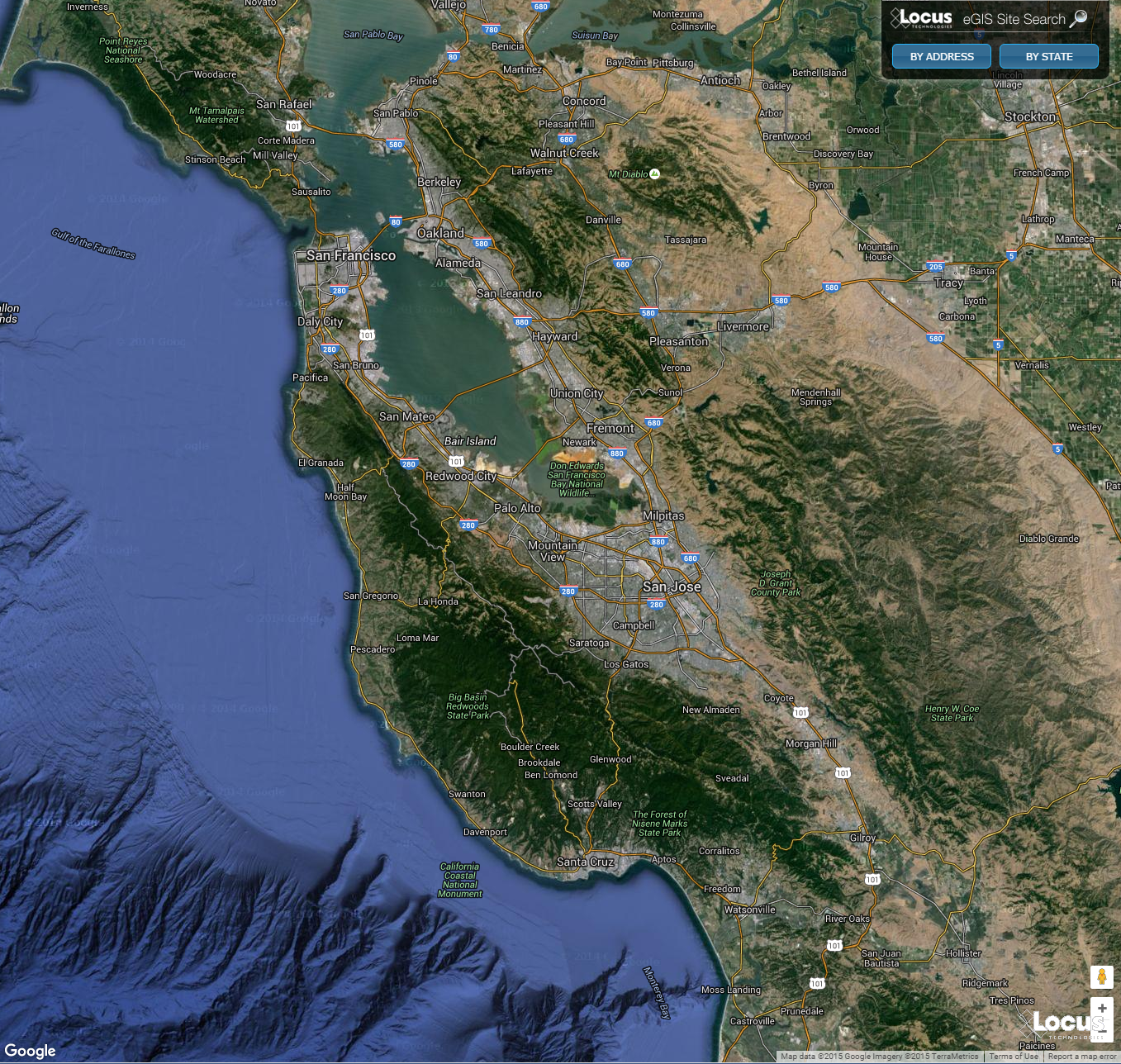 Locus GIS+ Now:
---
Locus Mobile
In 2000, Locus launched the first environmental data management mobile solution connected to SaaS. 20 years later, Locus Mobile is your single solution for collecting field data, completing EHS audits, tracking waste containers, and much more. Easily configure business-specific data collection needs, enter data offline and synchronize data back to the cloud for final review.
Locus Mobile (eWell) Then and Now:

---
Locus has evolved and innovated SaaS solutions to meet the needs of our EHS and Water Quality customers for over 20 years. As technology and regulatory requirements change, rest assured Locus is working hard so that your organization can be ahead of the curve.