Posted by Locus Product Team
The Locus Technologies ESG Survey Tool enables users to email surveys and questionnaires directly from Locus to their supply chain. This is achieved without having to create usernames and credentials those receiving surveys.
When surveys are issued, the tool generates a secure link to each email recipient. Email recipients click the link, respond to the survey or questionnaire (without having to create a Locus username/password), and the data will be captured within Locus software for ESG purposes. Recipients of the link only receive access to their survey form, and nothing else in the system, and the links expire within a prescribed timeframe to further strengthen security.
The survey tool securely streamlines data collection from external entities who would traditionally never be given access to the system, including suppliers, vendors, sales channels and consultants. Once collected, the data can be immediately be used for ESG calculations and reporting.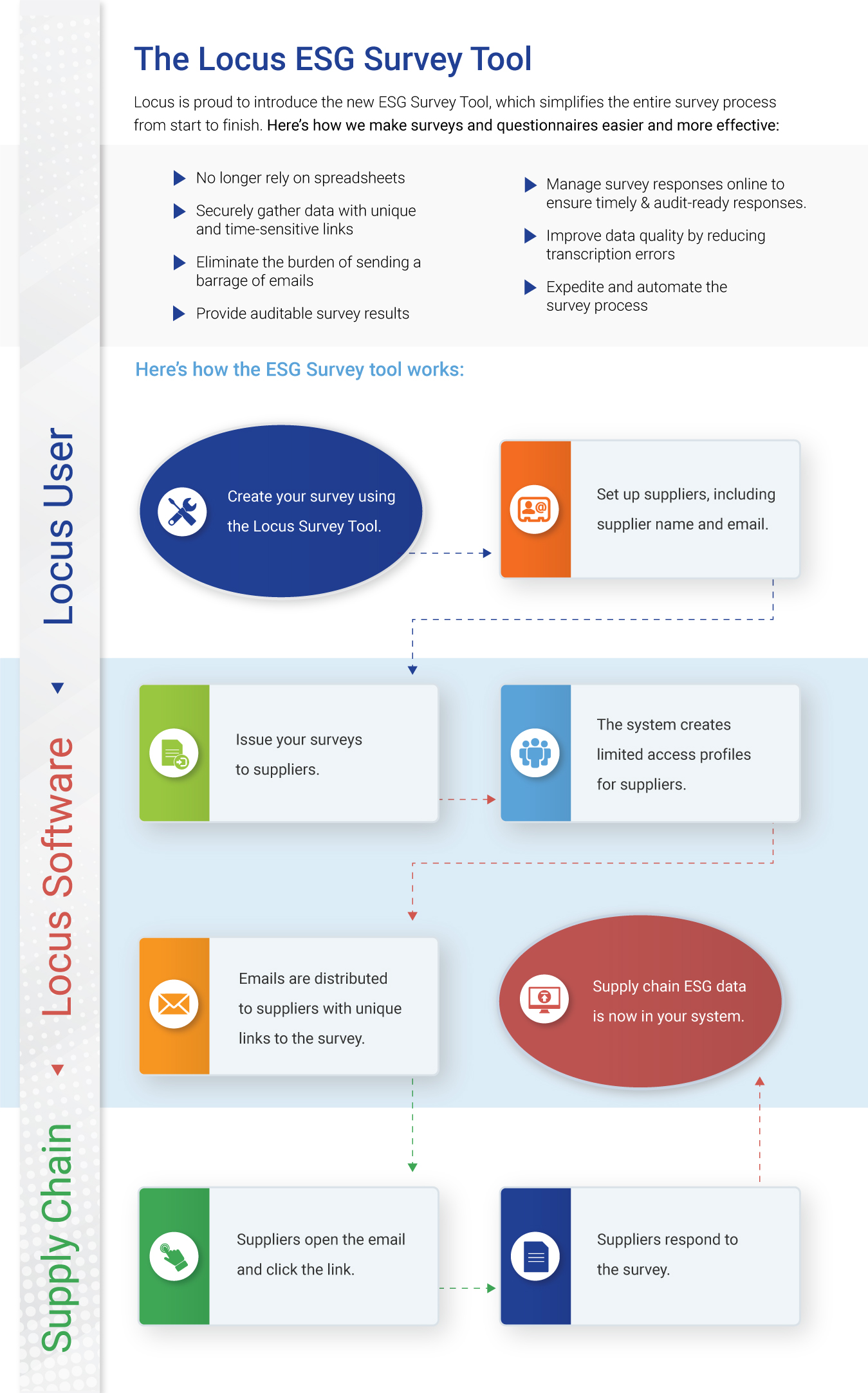 Want to learn more about the Locus ESG Survey Tool? Reach out to our product specialists today!