Posted by Locus Product Team
When choosing Locus, you can be confident that your EHS software is built and supported by the experts. Our team holds degrees and certifications in environmental engineering, mathematics, computer science, and beyond. We understand the challenges of EHS compliance and build our solutions with those in mind.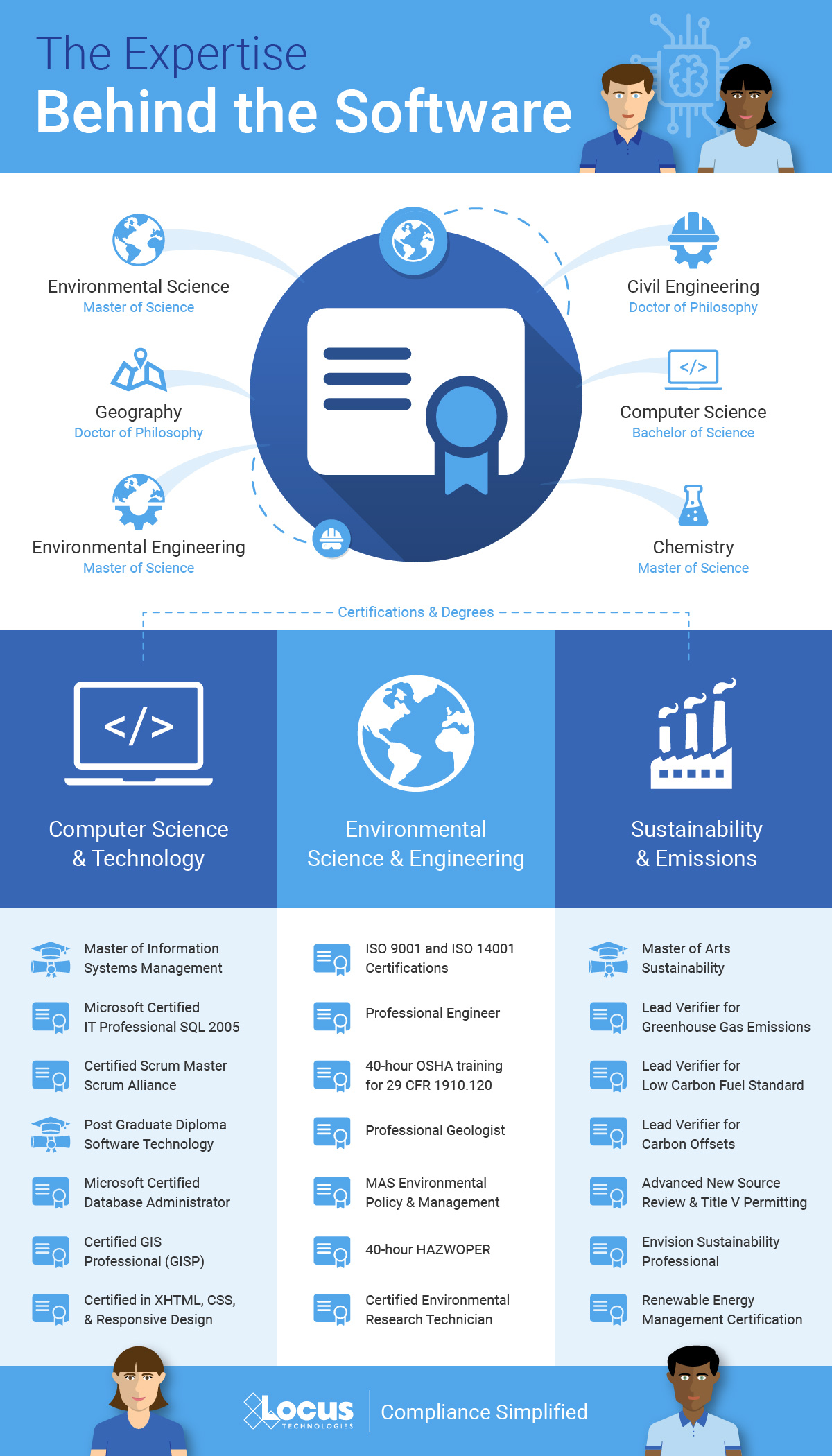 Have Questions? Contact us to learn more.