Posted by Locus Product Team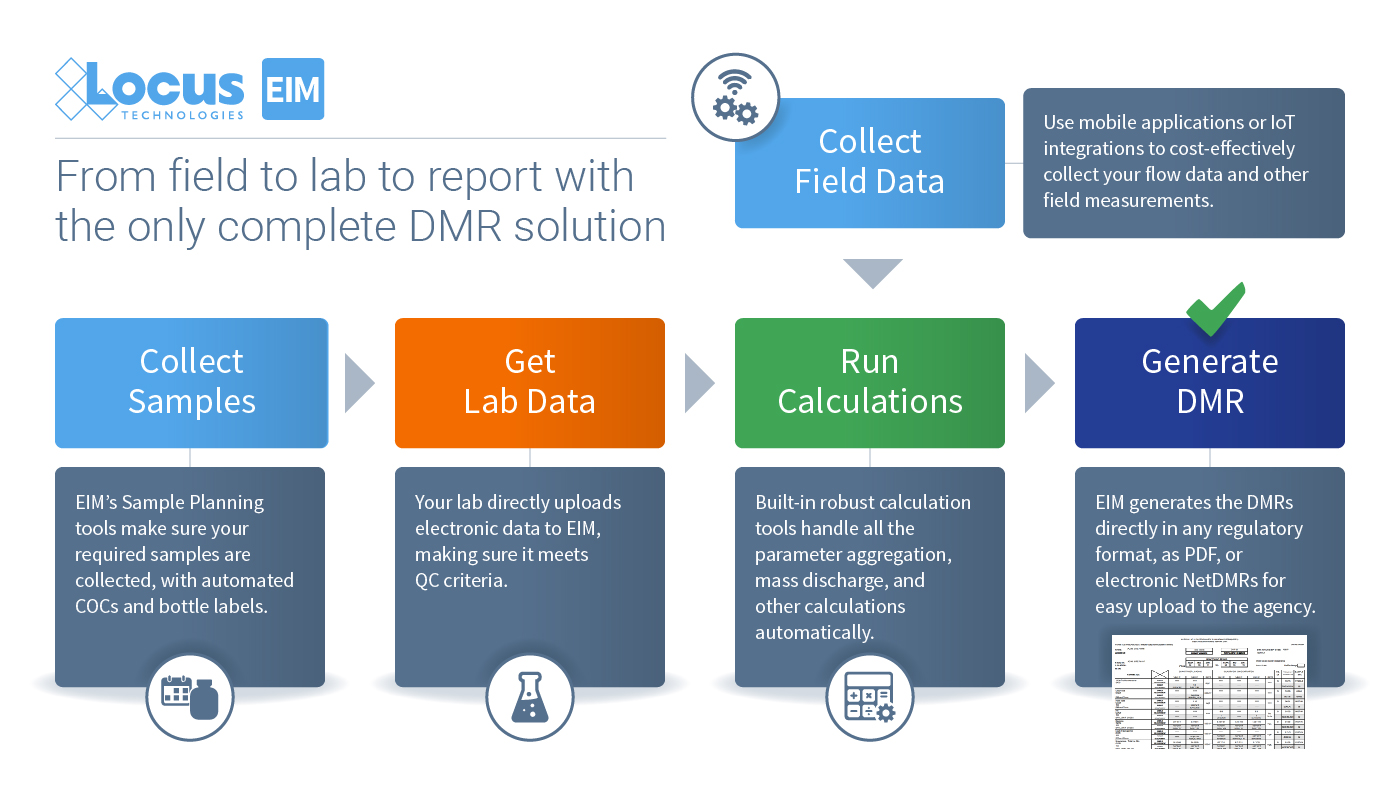 The DMR tool in Locus' Environmental Information Management (EIM) software solves the problem of time-consuming, labor-intensive, and expensive manual report generation by automating the data assembly, calculations, and formatting of Discharge Monitoring Reports. Depending on the type of discharge and the regulatory jurisdiction, you may be required to report information such as analytical chemistry of pollutants, flow velocity, total maximum daily load, and other parameters. For companies that report on multiple facilities, producing a DMR also becomes a major expense.
Thanks to Locus' DMR tool, companies can generate DMRs within minutes with validated data in approved formats, with all of the calculations completed according to regulatory requirements. Companies can set up EIM for its permitted facilities and realize immediate cost and time savings during each reporting period. Locus users have saved over $2,000,000 on DMR reporting.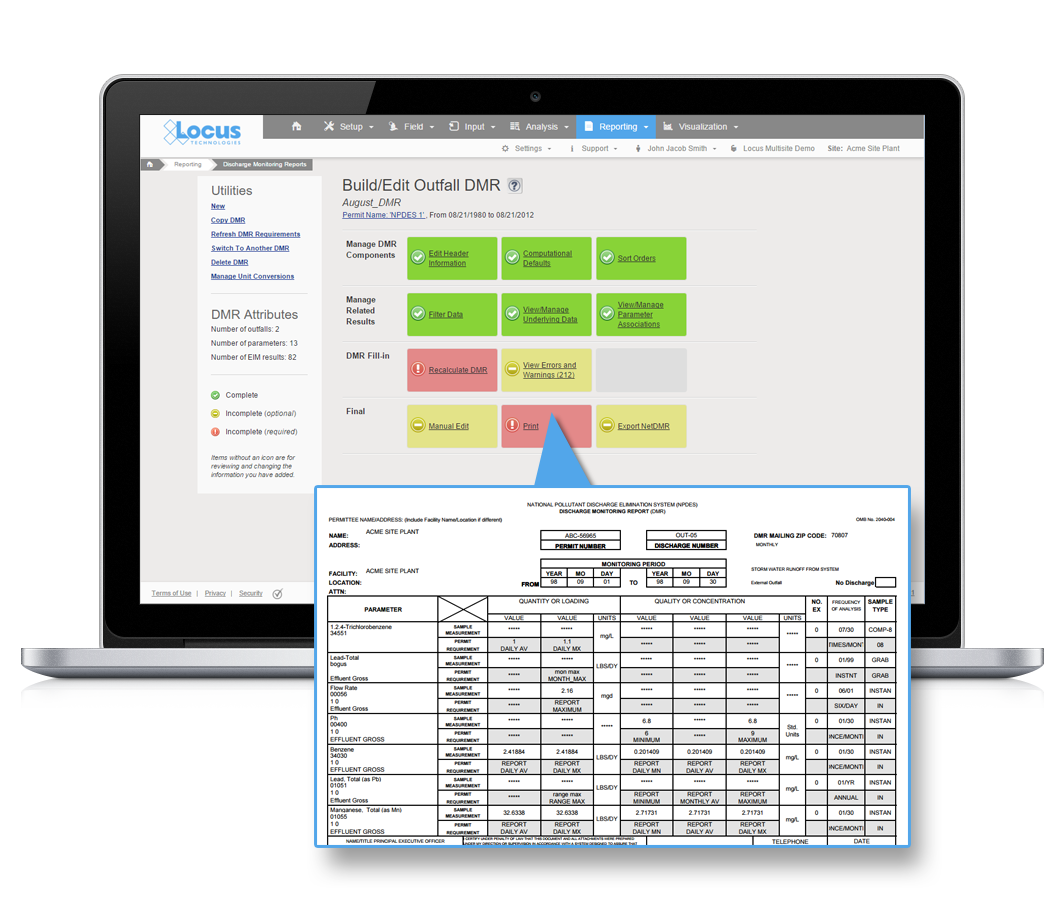 Locus continues to enhance the Discharge Monitoring Report (DMR) tool, recently implementing calculations needed to handle reporting of divalent metals. New formats, such as Florida DEP ezDMR, are regularly being added,  so customers can meet their reporting requirements.
Contact us to see the DMR tool in action