Posted by Locus Product Team
In this infographic you will learn the key differences between single-tenancy and multi-tenancy, how to gain a competitive advantage with cloud computing, the reasons why returning EHS buyers look for multi-tenant software, how to spot a fake cloud, and much more.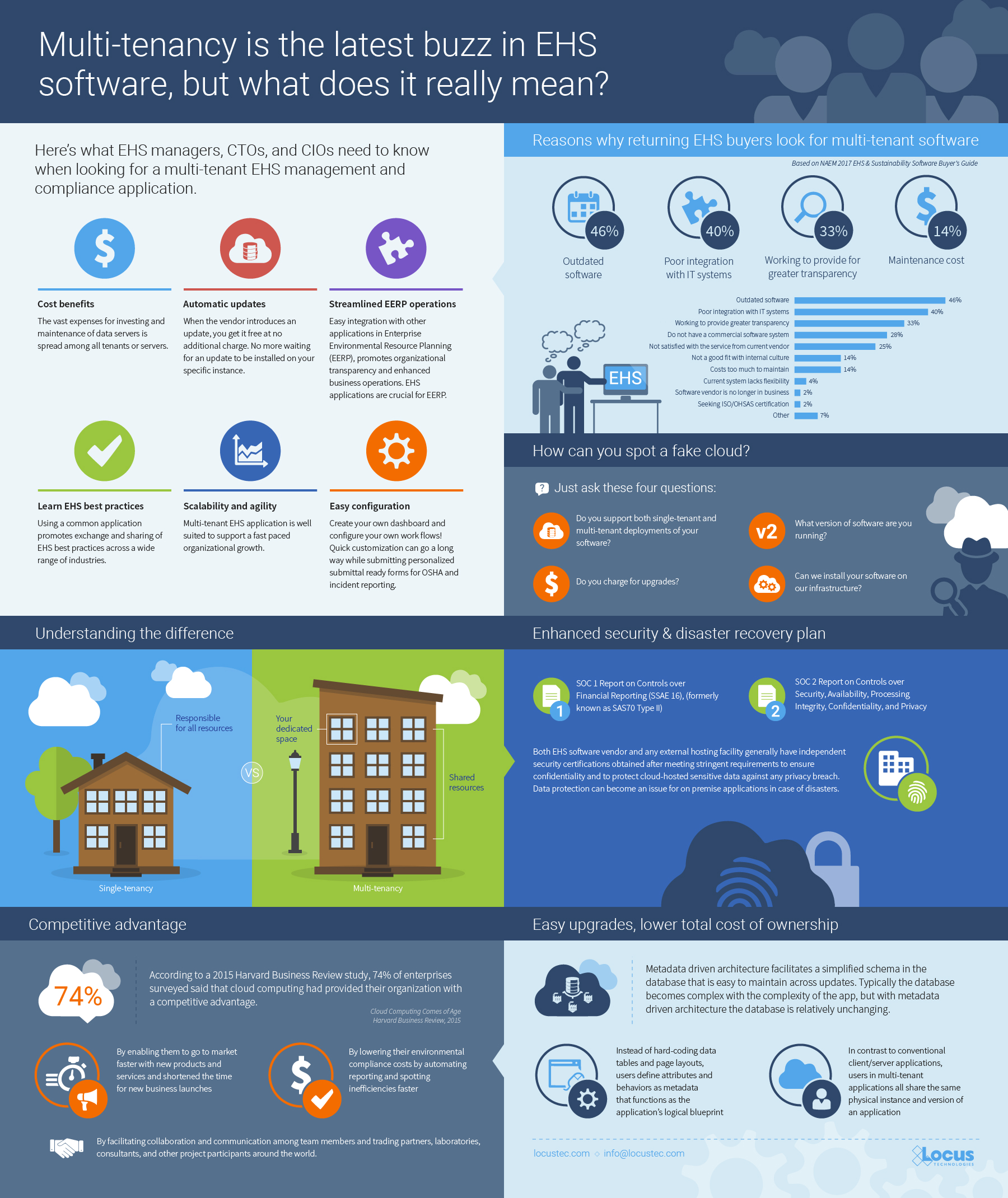 Click image for larger version  
Interested in learning more about multi-tenancy? We recently published a detailed white paper on multi-tenant architecture. It is available as a free download.