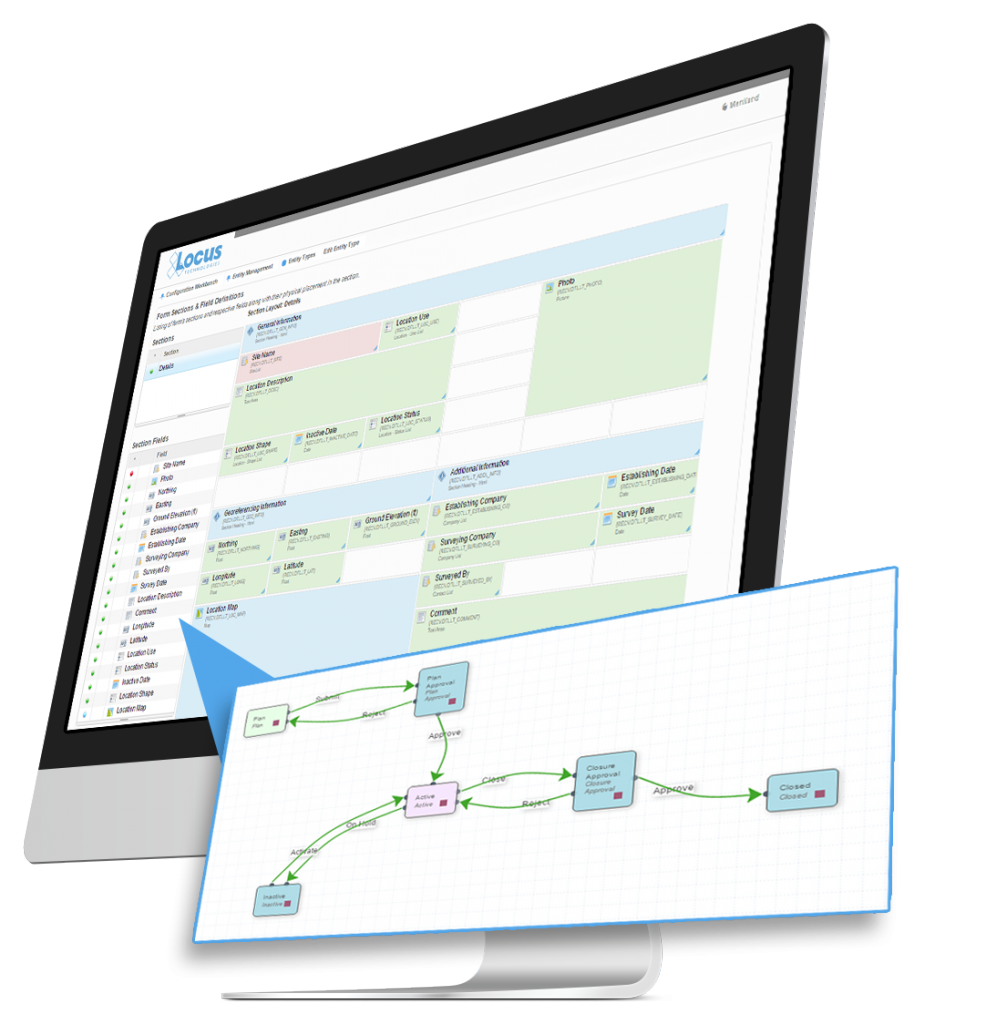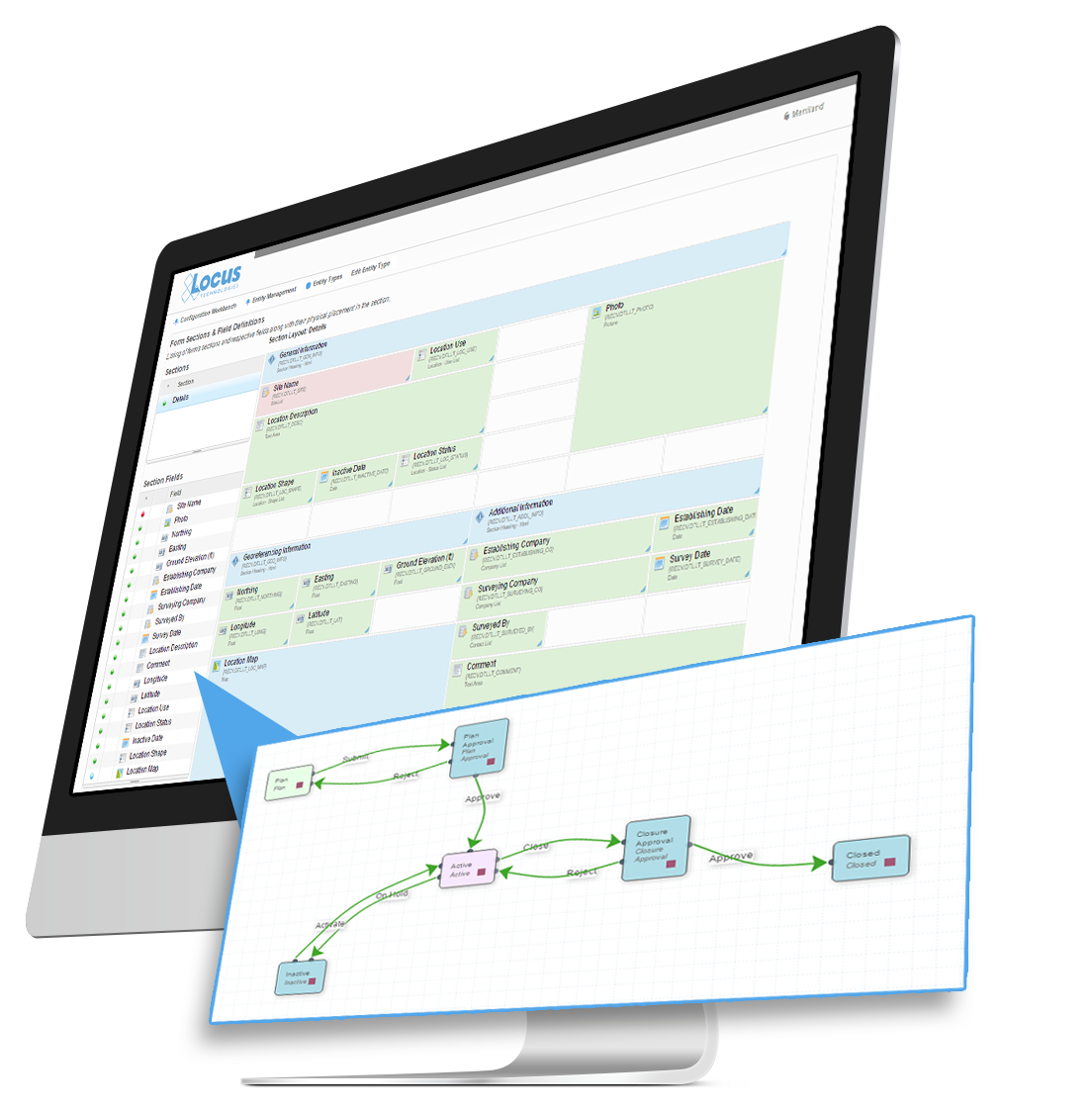 Posted by Marian Carr
Periodically, our CEO Blog will host blog contributions from Locus employees, who will be blogging about environmental data, compliance, sustainability, or other topics of interest to our customers and partners. We hope you will enjoy these different perspectives, and we invite you to join in the conversation, either in the comments field below, or on our social media channels:
---
Modern software technology and design has enabled an unprecedented amount of creation and innovation by managers, subject matter experts, and technical staff.
Before, if you wanted a new custom facility environmental audit form, you had to create a set of specifications, outline all functionality, and engage software developers to create the application (or just do it all on paper).  This approach could take months to develop, test, debug, and rework.  With the tools we have now, this kind of custom job can be done within a day, complete with mobile-enabled forms.  It's amazing how modern technology is such a huge time and cost saver.  But it also introduces a new list of challenges that have to be considered when taking ownership of a configurable software solution.
You need to know what you want.
While we now have easy-to-use tools for creating applications, you still need to define what you want to get out of the application you're making.  When you buy pre-configured software, you adapt your process to fit the constraints of the system you just bought. When you buy configurable software, you're able to create the exact workflow that you need, but you have to first develop a complete understanding of what your needs actually are. With flexible tools, it's easy to try out different configurations with your team members.  However, it's a challenge to have your team on the same page about what configuration will benefit the entire range of users or departments.
Just because you can make easy and fast changes, doesn't mean you should.
Typically, you have to wait until a vendor updates the software and hope they address any changes you were hoping for.  With configurable software, you or the vendor can make those changes anytime.
However, if you're making these kinds of changes on your own, without proper management and communication, there is a very good chance you will create usability issues for other users in your community. Even the simplest management system for changes will make everyone's life easier. For example, you can categorize potential changes by their urgency. The urgent changes can be notified to users immediately (as soon as they are made), and the non-urgent changes can be scheduled for later. Establishing any kind of management and communication system can help you keep your team up to date with software changes.
You are not in this alone.
Configurable software, with its endless possibilities, may seem daunting.  But you don't have to be overwhelmed with options— there are plenty of people who would love to help you:
The software vendor can be your configuration partner and do the work at your direction. You get real-time updates to ensure the configuration keeps heading in the right direction toward fulfilling your needs— and you can spend your time focusing on your business, rather than configuring the software.
Your consultants can configure for you. It's very likely that you have great, trusted relationships with the consulting community, who already know you and have developed some understanding of your business needs.  These resources can help to ensure you get the perfect solution.
Your staff likely has people that would love to configure and would jump at the chance to develop an effective solution that benefits the department and the organization as a whole. They are easy to spot— they spend time in Excel and write macros for fun.
Bottom line: Plan, prioritize, partner.
Configurable software can open up a world of options and often prove to be a great choice for many customers.  But it's important that you understand the process— including all the advantages and challenges that come with it. Decide how you want to manage the configuration and reach out to trusted people. With some preparation and an invested team, you will have no problem navigating the exciting waters that technology has made possible.
—
Still looking for the right EHS software to revolutionize your environmental and compliance initiatives?  Book a demo with us today!
---

About guest blogger— Marian Carr, Locus Technologies
Ms. Carr is responsible for managing overall customer solution deployments and customer relationships with Locus' government accounts. Her career at Locus includes heading the product development team of the award-winning cloud-based environmental ePortal solution as well as maintaining and growing key customer accounts with Locus' Fortune 100 enterprise deployments. In addition, Ms. Carr was instrumental in driving the growth and adoption of the Locus EIM platform with key federal and water organizations.