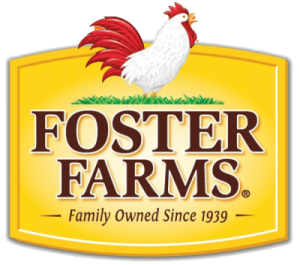 Locus EHS/ESG Cloud will streamline Foster Farms EHS Compliance, ESG Reporting, and Water Quality Management.
---
MOUNTAIN VIEW, Calif., May 2, 2023 — Locus Technologies, the leading EHS Compliance and ESG software provider, today announced that Foster Farms, a top US provider of fresh, frozen, and prepared poultry products and the leading brand of fresh chicken in the Western U.S., selected Locus's award-winning enterprise Software as a Service (SaaS) to organize and manage their EHS compliance and ESG reporting.
Foster Farm subscribed to an integrated set of apps offered in the Locus Cloud Platform. Some apps include EHS Compliance Management, ESG and Sustainability, GHG Emission Factor and Calculation Management, Inspections, Configuration Workbench, Air Emissions Management, Storm Water, Wastewater, and well data management and reporting.
Locus Cloud is the first fully integrated multitenant platform created from the ground up to allow organizations to manage their environmental, energy, water, waste, carbon, air, health and safety, remediation, water quality, and compliance information in one place. The Locus Platform allows companies to configure their own management, tracking, visualization, and reporting through a graphically driven user interface. This feature enables organizations to configure the software to their needs without worrying about the expensive programming outlays usually associated with customization and single-tenant deployments.
When designing integrated EHS/ESG SaaS, Locus sought to make the complicated workflow and management of environmental data as simple as possible and to make it manageable from a single platform with shared components. The resulting platform offers immense flexibility and endless capabilities with minimal training thanks to the new, intuitive, user-friendly interface design.
"The accurate tracking and reporting of critical environmental resource usage is a necessary part of our compliance responsibilities, and a major component of our efforts to ensure that we are a sustainable producer. The Locus application software will make a significant contribution to our resource management capabilities," said Don Hill, Foster Farms Director of Environmental Affairs.
"We are delighted that Foster Farms recognized the power of the Locus Cloud platform. Businesses do not want to shop for point solutions from different vendors only to be left with the nightmare of integration, security, synchronization, and vendor management. They want one-stop shops and to avoid having to deal with vendors that don't integrate well with one another or have spotty service and limited support. Locus will provide Foster Farms single platform through which they can accomplish all their environmental and compliance management needs on a single, fully customer-configurable platform," said Neno Duplan, President, and CEO of Locus. "Keeping the end user's perspective in mind, we've packed the same 26-plus years of domain expertise that Locus has been offering all along into a highly configurable and scalable software platform built from the ground up on the latest web technologies," remarked Duplan.
ABOUT FOSTER FARMS
Foster Farms is dedicated to providing families across America with great food. From ready to cook chicken and turkey, to chicken nuggets and corndogs, Foster Farms portfolio of fresh, frozen, and prepared foods, are always welcome whether it's dinner time or snack time. Since its founding in 1939 Foster Farms has gone on to become one of the largest quality poultry producers in the United States. Headquartered in Livingston, Ca with facilities in California, Oregon, Washington, Colorado, Arkansas, Alabama and Louisiana, the company has nearly 12,000 Team Members, and is committed to building a "culture that nobody wants to walk aways from."