WATER UTILITIES
Cloud water quality software to turn your facility's data management challenges into opportunities.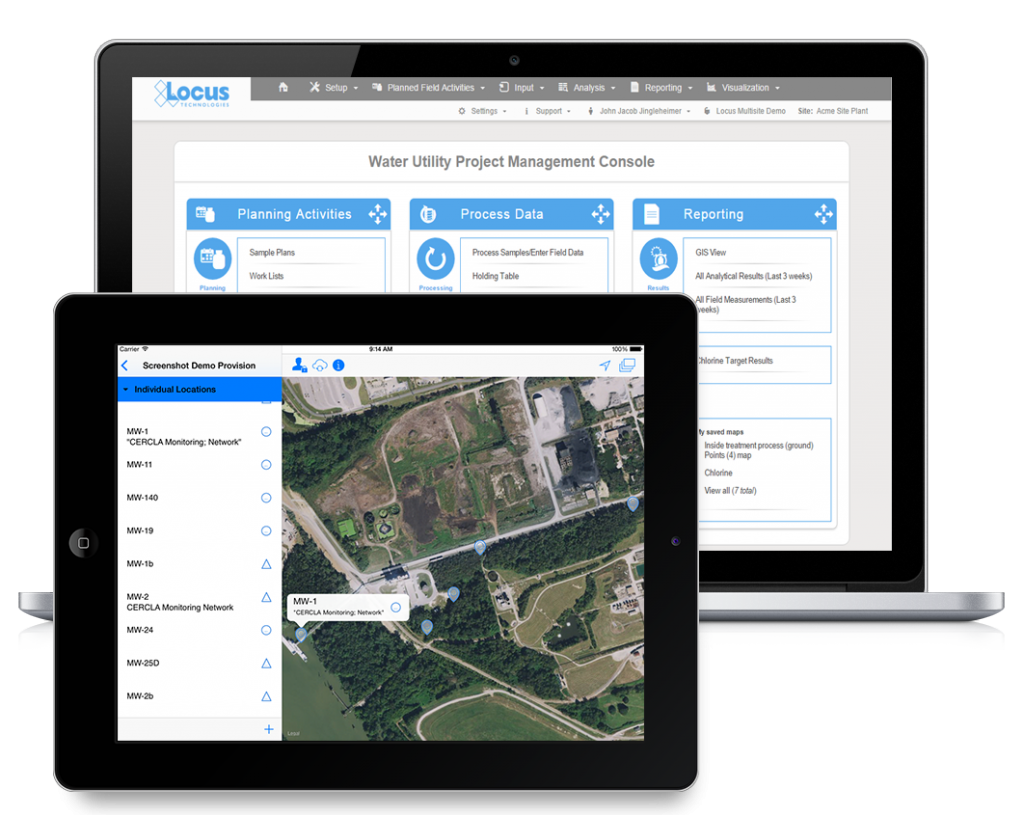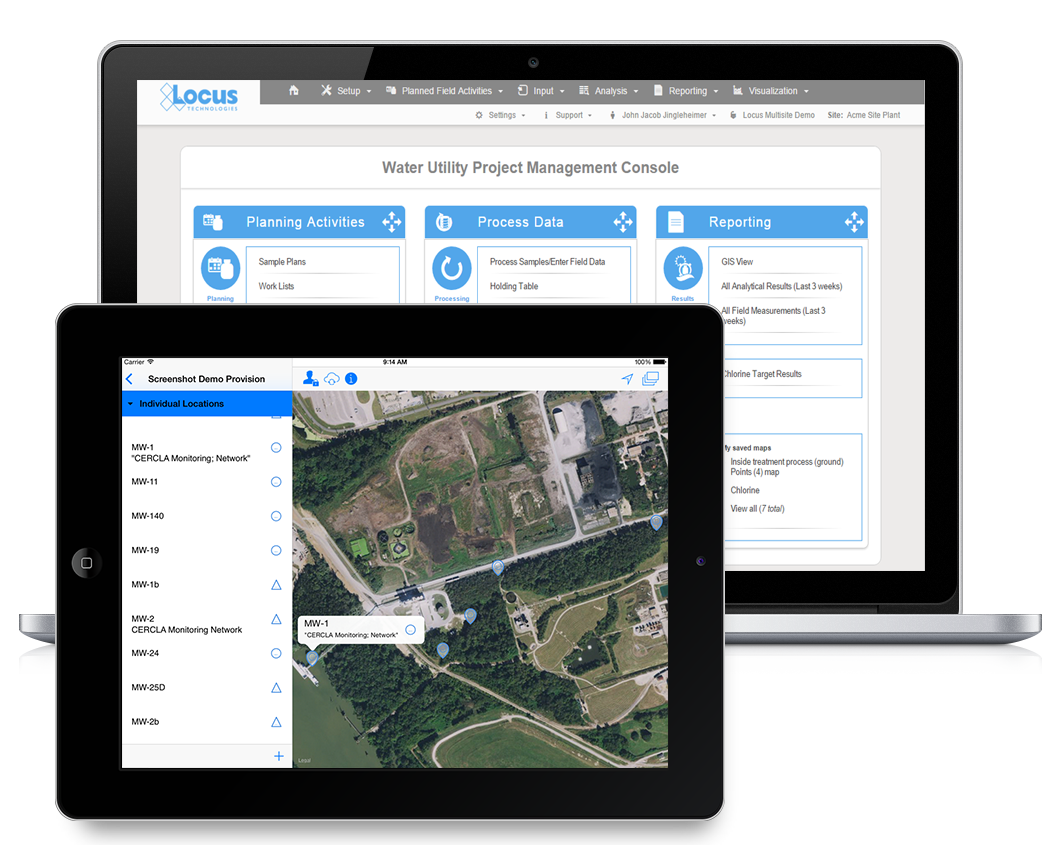 Take control of your drinking water and ops data and ditch the spreadsheets.
Whether testing for the latest UCMR list, taste and odor, corrosion, customer complaints, new main construction, or basic water quality issues, trying to manage the abundance of data from various sources can get overwhelming— especially if you're storing this data in a complex web of spreadsheets and in-house databases.
Let Locus show you a better way to manage your water data.
Flexible sample planning for routine sampling
Pre-printed COCs
Mobile app for samplers/Ops data
Coliform and other routine reports
Instant results on GIS maps
Permits and DMRs
CCR calculations and report inputs
Custom mobile forms for Ops data
Monitor contaminants such as per and polyfluoroalkyl (PFAS)
Generate and submit XML via web services to EPA's Compliance Monitoring Data Portal
Take control of your drinking water program with a complete water quality management software solution.
By managing water quality data in the cloud, project engineers can more easily track routine field activities, manage laboratories' and samplers' workloads, review analytical and field results, receive alerts for exceedances, and visualize results in real time.
Spend less time managing your water quality data, and get to the actionable information faster— samples and analyses are validated on entry, and all your finalized data are easy to access through dashboard reports, configurable plots, and shareable maps.
With Locus' cloud water quality software, it's just as easy to find the answer to an off-the-cuff inquiry ("did we collect all our required samples this month?") as it is to set up monthly coliform reports.
Locus EIM allows us to easily plan, record, QA/QC, and manage our water quality data collected from many different labs and routine field sampling. We are excited to have a software that helps us to quickly make data-based decisions to ensure safe and reliable drinking water for our rapidly growing community.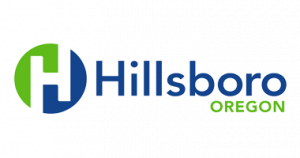 Sarah Honious
Water Quality Program Coordinator, City of Hillsboro
We chose Locus software for the reliability and data security that enables our technology platform to operate with robust, data-driven communication for all Aquam customers around the world to utilize. With the integration of rapidly scalable Locus software, we are at the forefront of IoT and well-positioned to offer asset 'active management'—a core value to our customers and value proposition.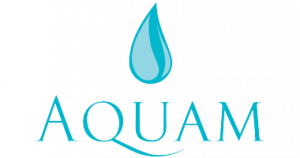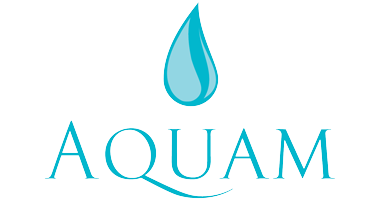 Danny Krywyj
President, Orbis Intelligent Systems
With Locus' water quality software we can streamline and modernize how we manage and report our critical water quality and wastewater data. With an integrated mobile application, we will be able to access and react to field information faster than ever before.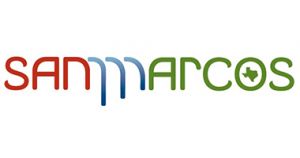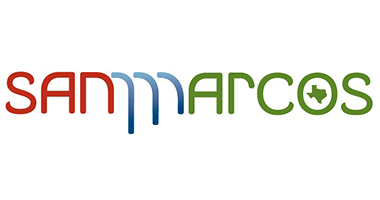 Ron Riggins
Water Quality Manager, City of San Marcos
Water quality and environmental compliance are critical business functions at San Jose Water Company. For the first time, the ability to consolidate and access critical information on data related to water quality and environmental compliance in a single repository based on a cloud platform. This comprehensive view of our water system will help us to comprehensively manage all data related to drinking water and environmental compliance, and as a result, bring higher efficiency to our organization.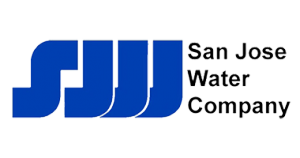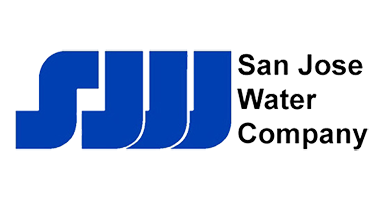 Francois Rodigari
Director of Water Quality and Environmental Services, San Jose Water Company
Our responsibility is to ensure our customers receive the highest quality drinking water from their taps. We monitor the quality and cleanliness of our water in terms of state and federal regulatory requirements. In 2021, our highly experienced staff collected more than 1,000 regulatory and non-regulatory samples from our distribution system and treatment plant, generating over 23,000 data points. To manage this data effectively, we used Locus' cloud-based software. GIS mapping capabilities are essential for our environmental data analysis. Locus GIS+ will allow quick data visualization and is a quantum leap forward with advanced analysis tools that use Esri's Smart Mapping technology.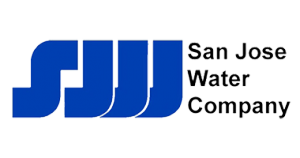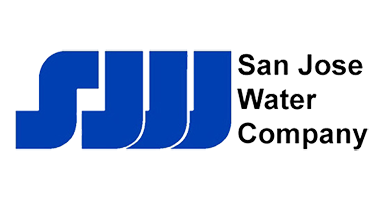 Suzanne DeLorenzo
Director of Water Quality, San Jose Water Company
Request a demo
Send us your contact information and a Locus representative will be in touch to discuss your organization's needs and provide an estimate, or set up a free demo of our enterprise water quality software.