NUCLEAR
Trusted cloud EHS software solutions for commercial and government nuclear reactor and research sites.
It's time to move beyond spreadsheets and 

data 

silos.
For utilities operating nuclear power plants, the burden of environmental data management is second only to that of managing nuclear material itself. 
More than 40 percent of the U.S. commercial nuclear reactor sites and four DOE research labs are using or have used Locus' cloud software systems for better monitoring, real-time analysis, and aggregating and reporting of environmental and compliance information. 
Find out how Locus nuclear EHS compliance software solutions can help save time and resources, reduce operational and regulatory risk, and transform your data into actionable insight. 
Groundwater, RETS, REMP, and AREOR data
Biological data
Data validation and verification
Comprehensive sample planning
EHS and environmental compliance
Automated notifications
Data visualization and mapping tools
Mobile-enabled field data collection
Get instant access to all of your EHS compliance & environmental data, anytime, anywhere.
By managing data in the cloud, team members can instantly find out where samples of various media have been taken, which parties collected them, how the samples were analyzed, what the levels of radionuclides are in these samples, how those data are trending, and the legal limits and long-term effects of each isotope.
And project managers can more easily track field activities, record and investigate incidents, track waste shipments and chemical inventory, receive alerts for overdue actions, and visualize results in real time.
Get notified of incidents immediately with configurable inputs for our mobile solution, and set up custom workflows for follow-up actions. And your field sampling programs are streamlined, with instant access to data collected using flexible data entry forms.
With Locus' cloud EHS software for nuclear facilities, it's just as easy to find the answer to an off-the-cuff inquiry ("have we ever found tritium in groundwater?") as it is to set up monthly permit submittals.
High-quality environmental data is one of the key drivers that will help us meet our cleanup goals. Moving forward, our data will help us be more sustainable and better stewards of the environment. Organizing these massive volumes of data, and making them available to the public, will help demonstrate our commitment to openness and environmental compliance.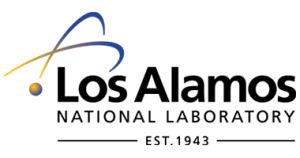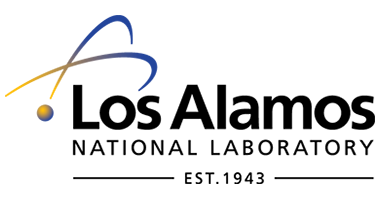 Alison Dorries
Division leader for Waste and Environmental Services, Los Alamos National Laboratory
Ready to talk?
Send us your contact information and a Locus representative will be in touch to discuss your organization's needs and provide an estimate, or set up a free demo of our enterprise EHS software solutions.