The new simple, affordable cloud solution for environmental data.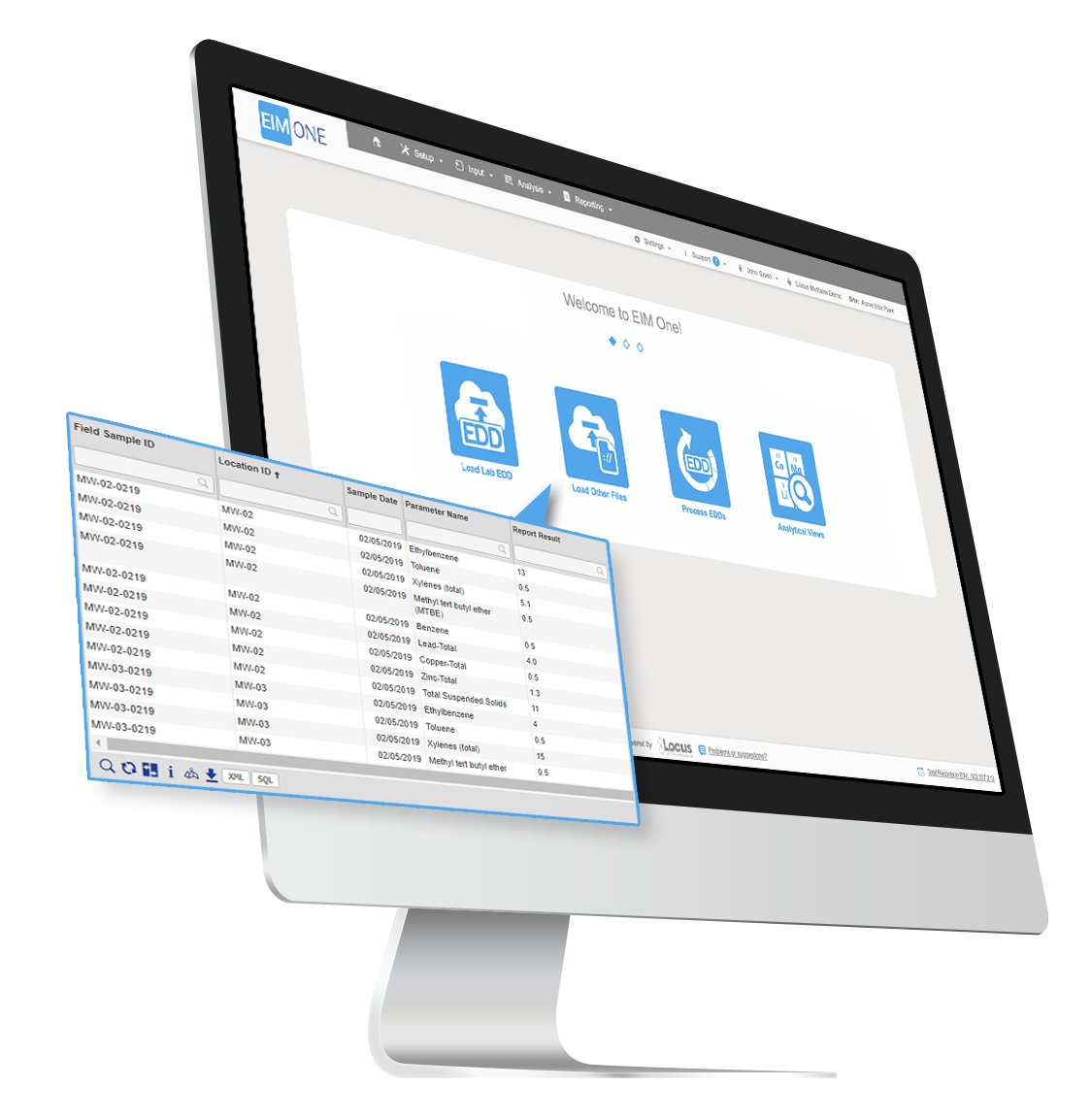 EIM One brings you the power of the world's first and best cloud environmental data management system in a new streamlined configuration.
Start with EIM's core functionality and build from there when (or if) you need it. This provides customers with a range of pricing options to get the perfect fit for your data management needs.
EIM One includes everything you need for essential data management:
Home pages, support, and metrics
Locations and field samples
Field and analytical measurements
Simple analytical data views with multiple export formats
EDD loading (with a wide range of supported formats) and EDD loading notifications
Regulatory action limits and exceedances reports
Choose one or more of these add-ons for enhanced functionality:
Is EIM One right for me?
Contact Locus and explore the options to streamline your environmental data management with our range of EHS software solutions.