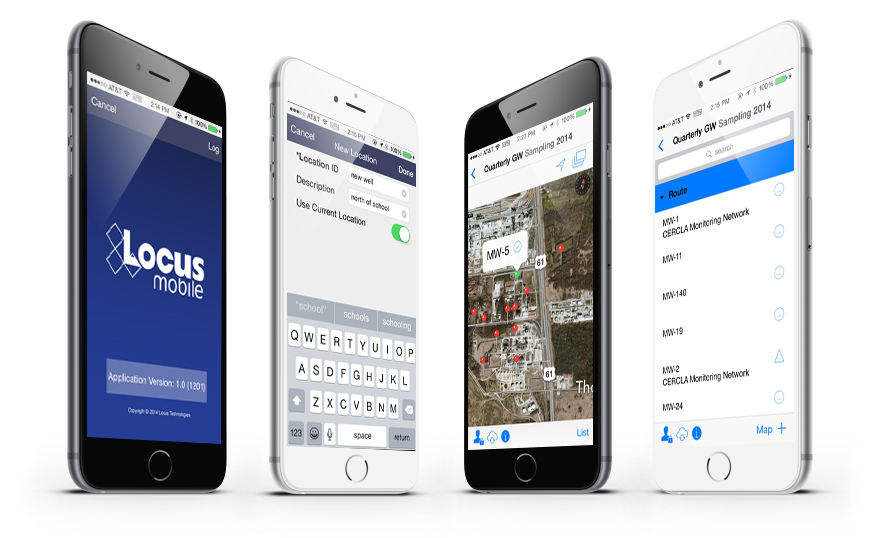 Los Alamos National Laboratory (LANL) leverages new mobile app for its environmental data collection processes
---
SAN FRANCISCO, Calif., 27 October 2014 — Locus Technologies (Locus), the leader in cloud-based environmental compliance and information management software, has announced the launch of a new mobile application Locus Mobile, designed for easy and accurate data collection on the go.
Locus Mobile works both online and offline to ensure continuous access and interaction, and takes advantage of the most advanced technology to provide a variety of options for ad hoc sampling, additional field data checks, dynamic forms, and effective mapping tools. Locus Mobile users can easily configure business-specific data collection needs, enter data offline and upload on-demand, and synchronize data back to Locus' systems for final review, storing, managing, and reporting.
Los Alamos National Laboratory (LANL) has awarded a contract to Locus for the new Locus Mobile app, through which users can upload data directly from the field to their data management and compliance system, EIM. By taking advantage of configurable planned sampling and monitoring events, real-time data validation in the field, GPS mapping capabilities, and a complete audit trail of who, what, when and where, LANL expects that it will operate with a significantly higher degree of confidence that its environmental reporting and decision making are based off of the most accurate information possible in real time.
"We are seeing growing customer interest in adding mobility to our full-line of environmental and sustainability information management applications to more efficiently centralize remotely collected information for executive decision-support reporting. The next step is to push information the other way so that remote personnel are empowered with the information and instructions they need to take appropriate preventative and remedial action on the ground, perform real-time data validation, and spot exceedances," said Locus CEO, Neno Duplan. "As a result of this more frictionless two-way data flow, mobile has the potential to completely transform the way enterprises address their environmental and sustainability challenges and achieve positive outcomes for the environment, brand protection, and their shareholders and customers."
Locus Mobile is offered as a downloadable app from the Apple App Store to work with Locus' cloud software systems.