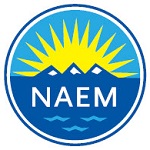 Exelon's Eric Schwarz to Discuss "Succeeding in Managing Water Quality and Monitoring at Nuclear Facilities"
---
MOUNTAIN VIEW, Calif., 17 February 2015 — Locus Technologies, a leader in environmental compliance and sustainability management software, today announced that Exelon Corporation's Radiochemist/Radiological Environmental Monitoring Program Administrator, Eric Schwarz, will present at The National Association for Environmental Management (NAEM) conference as part of the EH&S and Sustainability Software conference on Wednesday, February 25 from 3 p.m. – 4:45 p.m. The presentation and demonstration will focus on his experience and insight on water quality management at Exelon's nuclear facilities. Exelon is one of the largest U.S. power generators that delivers electricity and natural gas to more than 7.8 million customers and distinguished as one of the nation's cleanest and lowest-cost power generating organizations. At the conference, Locus will host its corporate booth, booth 12, located in Ballroom I, at the Westin Tampa Harbour Island Conference Center.
Title: Succeeding in Managing Water Quality and Monitoring at Nuclear Facilities
When: Two sessions – Wednesday, February 25 from 3 p.m. – 4:45 p.m.
Where: Westin Tampa Harbour Island Conference Center, Ballrooms I & II
Exelon to Discuss and Demonstrate: Radiological groundwater protection program operations and monitoring data management is critical for 11 nuclear facilities in the U.S. and Canada. The demo will show how Locus EIM, ePortal, and Locus Mobile provides enterprise tools for proactive trending, analysis, visualization, and reporting from massive data aggregation from varied sources.
Who: Eric Schwarz, Exelon's Radiochemist/ Radiological Environmental Monitoring Program Administrator. Schwarz oversees the radiological environment monitoring and radioactive effluent controls for Exelon's Peach Bottom Atomic Power Station in Pennsylvania. Schwarz's nuclear radiochemistry career began in the U.S. Navy where, for more than 14 years, he gained technical expertise in several disciplines and specialties to ensure regulatory compliance and safety.
NAEM empowers corporate leaders to advance environmental stewardship, create safe and healthy workplaces, and promote global sustainability. Locus Technologies is a Gigabyte sponsor at this event.